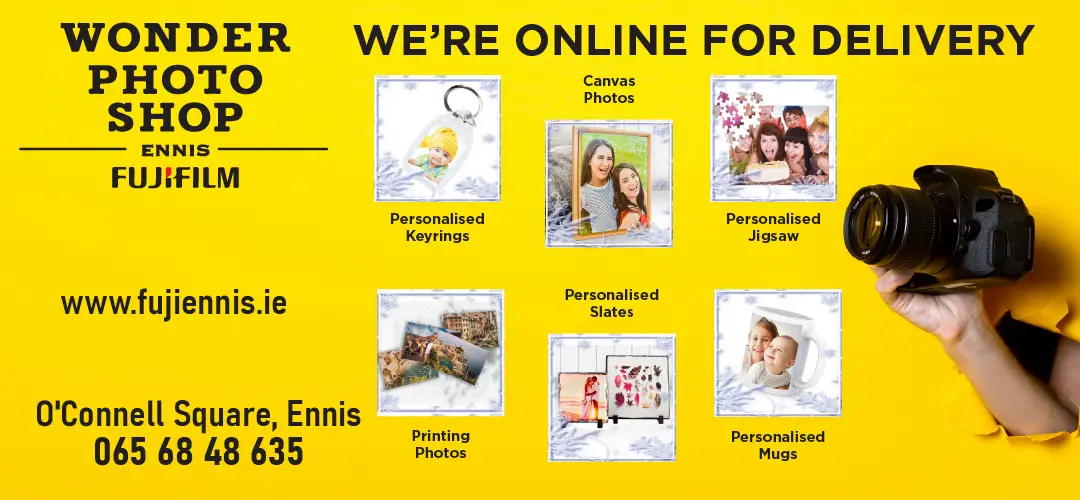 Mundy will finish off a memorable year for Anam Music who have brought a wide range of gigs to Doolin throughout 2019.
On Sunday, Mundy's early evening performance will mark the final event of 2019 for the Pat Ryan and Eoin O'Neill founded Anam Music which aspired to offer special listening experiences for music lovers. As part of this, John Spillane, Don Stiffe and Mick Flannery were just some of the singers that have travelled to North Clare for the intimate concerts.
Born in Birr, Mundy at the age of eighteen moved to Dublin and began busking. During this time, he wrote songs such as 'Gin & Tonic Sky' and 'Life's A Cinch' which led to his debut album in 1996 'Jelly Legs' that went on to sell 50,000 copies.
His debut single 'To You I Bestow' garnered most attention after it was licensed to appear on the soundtrack to Baz Luhrmann's adaptation of Shakespeare's 'Romeo & Juliet' and sold 11 million copies. Mundy has since gone on to release a further eight albums creating his own flavour of acoustic, folk-based pop/rock through his own record label Camcor Records which he set up in 2000.
He has travelled the world supporting acts like Bob Dylan, Neil Young, Lucinda Williams, Emmylou Harris, R.E.M, Oasis, White Stripes, and The Pogues. Mundy was invited to perform in the White House for President Barrack Obama as part of their St. Patrick's Day celebrations.
Mundy plays Hotel Doolin on Sunday December 29th at 7pm. Tickets are available HERE.