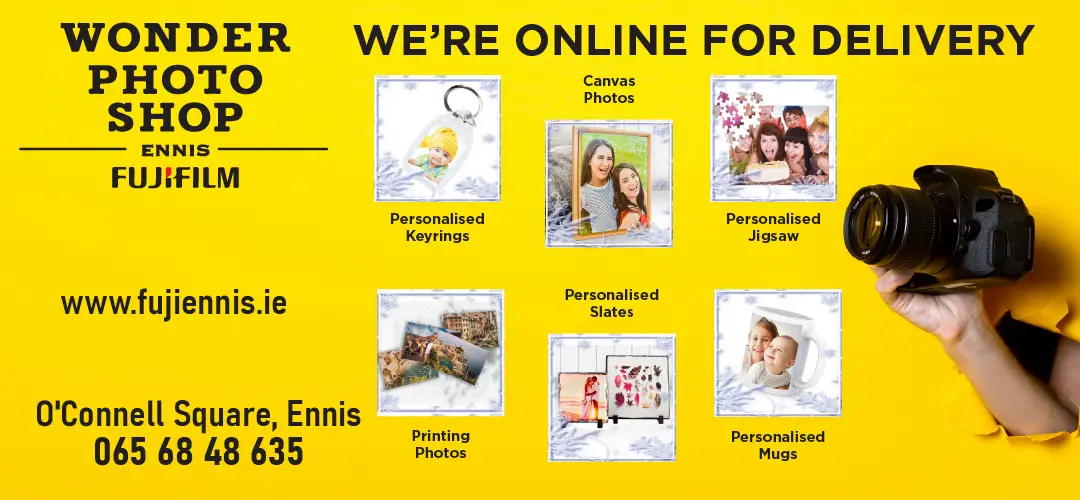 Both car parks at the 12 O'Clock Hills were full on Mother's Day raising concerns on whether those at the popular walking trail were adhering to social distancing guidelines issued by the HSE.
Personnel that travelled to the East Clare facility told The Clare Echo that both of the car parks there were full with vehicles also parked along the approach road. Healthcare professionals have advised the public to reduce social interactions and adhere to a physical distance of two metres, in the past week there has been an increase in the amount of hikes and treks carried out in Co Clare.
Mother's Day crowds at 12 O'Clock Hills prompt social distancing concerns https://t.co/k4rs3yx4jz #COVIDー19 pic.twitter.com/aYNnfAcShF

— The Clare Echo (@ClareEcho) March 22, 2020
Shannon's Des Broders is a regular visitor to the 12 O'Clock Hills and was one of the first to arrive there on Sunday morning. "I was up there at half past eight, there was only three cars in the car park but when I finished at half eleven the car parks were full. From the very top all the way down, I met fifteen to twenty people. They were family groups, not hoards of people hanging around together, I saw a couple of different groups at the top of the 12 O'Clock Hills, they were talking but they were speaking with distance between them".
Physical distancing was being maintained from what Des saw on his way down. "The area is quite vast at the 12 O'Clock Hills, you could be walking for 20km if you wanted. I met ten people while I was up there, the majority of people were adhering to social distancing, as I was coming towards people they moved to either side of the road. It's hard to social distance if you get out of a car as a family, a mother, father, brother, sister and whatever as a unit staying together. I thought it was okay, there are some areas that were tight which would be hard enough to do".
In order for the 12 O'Clock Hills to remain open at present and for people to flatten the curve of Covid-19 spreading, common sense must be applied. Brouders felt there was a need to police the area more effectively and said if he were to return there in the coming weeks he would be inclined to stick to routes "off the beaten track".
"It is a great spot, it would be a shame to have to close it down for the sake of people not adhering to it. It's more around Shannon and the towns that there is more grouping than out there, the car park is small. You're going into shops and you try to stay away from people. We need to assume that either you or the person has it so think of it in that regard and you'll stay well away from people".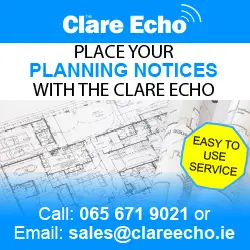 No signage relating to social distancing was to be found along the trail. "There is no signage up there at the moment. It would be no harm at all to have signs to encourage social distancing to remind people. I was watching a video when I came home that the HSE put out telling people what 6ft is, which was the length of your bed. It would be a good idea to have more signage there," the Molex employee commented.
Another individual that walked the trail questioned how it was possible to keep to the required two metre distance on the board walks.
Shortly after images of the full car parks were posted online, management responsible for the Hills released a statement which said, "It's great that so many people are availing of the hills. An antidote to the current worries as long we're not contributing to the virus".
They posted a series of reminders such as walkers to stay two metres apart, to stay in cars and wait until the car beside has departed, give plenty of room and keep dogs on a lead. "Please be aware and do all you can to minimise transmission. If not, we could all be on total lockdown within next few weeks".
Management of Clare County Council have also been informed of the images. "This is of course a community facility so we have no direct authority to introduce restrictions here. However, common sense and public adherence to HSE guidance on social distancing is required," a spokesperson for the local authority outlined.