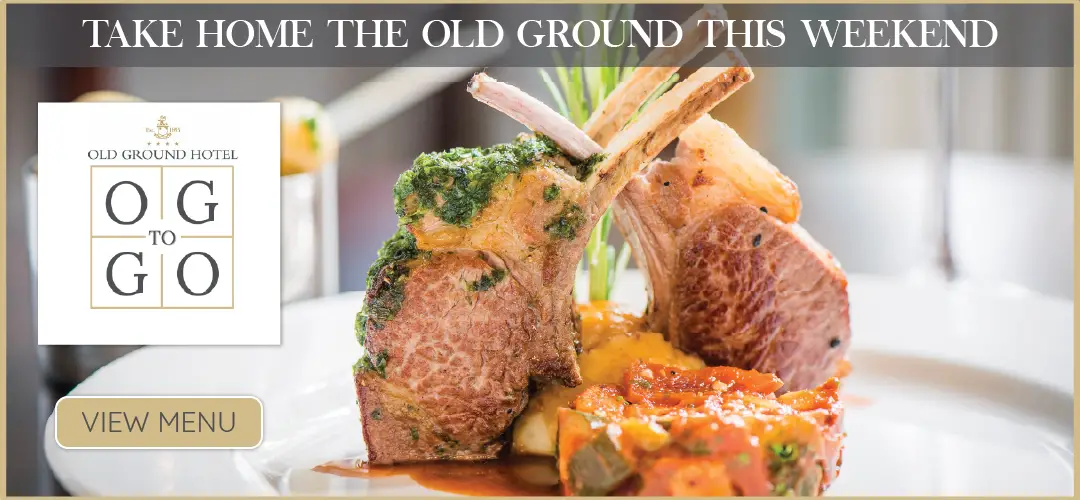 *Ger O'Halloran. Photograph: Martin Connolly
In his second bid to become a county councillor, Ger O'Halloran once again came up short as the closest candidate to the elected bunch.
It has been well documented at this stage that only three votes separated Ger from Clare Colleran Molloy in 2014 when seeking a place on the Ennis Municipal District. Five years on, boundary changes pushed Quin, Clooney into the Killaloe Municipal District and brought Ger with it. While his first preference vote increased, so too did the gap between him and the last councillor elected, 249 votes being the margin between he and Tony O'Brien.
Speaking to The Clare Echo on Tuesday, Ger stated, "If I was to look at my personal vote it actually increased, 804 was what we achieved in 2014 and that grew by 20 percent in that 1032 first preferences which would have kept me in a lot of the other areas. It was on the transfers again I was getting the lower numbers as other candidates were getting eliminated it just didn't stack up for me, I always felt that I needed to be in the top four and not holding on at the back trying to make up ground which is the way it played out and ultimately meant I didn't pick up a seat".
Joe Cooney's first count election saw the Fianna Fáil councillors Pat Hayes (262), Alan O'Callaghan (164) and Tony O'Brien (104) along with Independent Joe Floyd (84) receive more on the transfers than Ger (72). "There was certainly room to pick up more transfers. In terms of the party there was 1010 transfers available in the distribution from Joe Cooney's surplus and I only got a minimal amount of them so I knew then the writing was on the wall that we were going to be playing into the wind".
When asked if Fine Gael's vote management in the Killaloe MD left a lot to be desired, O'Halloran replied, "I really don't want to comment on that right now, I'd rather reflect internally with those people that have such authority within Fine Gael to look into that. Other people have made plenty of comments and I haven't disagreed with any of them. It needs to be reflected upon within Fine Gael and I'm looking forward to when the people that control such things contacting me and asking me for my feedback".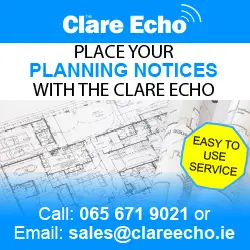 Of the ten candidates in the Killaloe MD, Joe Carey's parliamentary assistant received more votes from his locality than anyone did in their native place. "The way this works you need your own community to back you and it was phenomenal. We doubled our efforts, we had a very slow thorough canvass of Quin, Clooney, Maghera, Dangan, good people came out to support me on the canvass in those areas outside of the party, personal friends. It's probably the only comfort out of this campaign in terms of how strong and how good the people of Quin and Clooney were to me".
As a result of the boundary with Clare Colleran Molloy being in the Ennis MD and Ger's inability to get over the line, Quin and Clooney does not have a direct councillor fighting their cause which O'Halloran admitted is a worry. "In terms of how certain monies are brought down to communities not only from the local authority but nationally, not having a representative inside the tent is difficult and it's not what we would like in our locality. A lot of business people and good community people supported me on this campaign on that basis, they are now realising that it's important but we didn't get that. Someone else maybe down the line in due course will come along and say they will try and achieve a seat but that's to be played out into the future".
On his political future the former Clare senior camogie manager will re-evaluate his standing after taking to Fine Gael personnel but he predicted the people of East Clare will be quiet over the coming years seeing as they re-elected the same five councillors. "Everything changes, week on week, month on month, year on year, they've been returned it would suggest the people of East Clare are very happy with their representation that they have, they have voted to return these people so I'd be suspecting there will be very little issues to be raised in East Clare in the next five years".