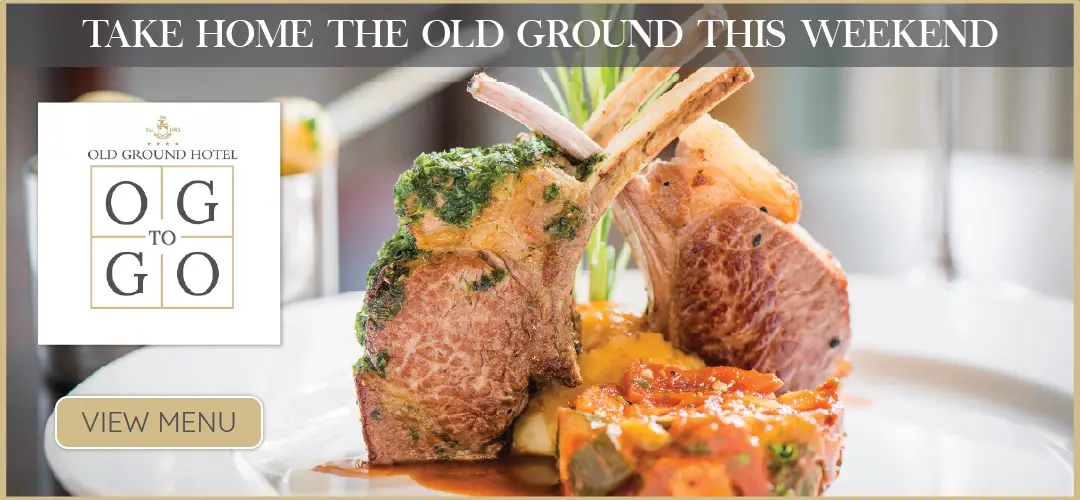 *Meath's Ethan Devine puts Gary Brennan under pressure. Photograph: Martin Connolly
As each round of the qualifiers progresses so too does the quality of the opposition and Clare captain Gary Brennan insisted their performances to date will not be enough to overcome Meath.
Reflecting on their one point win over Westmeath, the midfielder stated, "We'll be saying we made hard work of it and we did to a large degree. Any day you come away from home in the qualifiers and get a win is a good day, it's a good result because it can be so difficult to do".
Parts of their second half and use of the ball was frustrating for Brennan. "I felt in the second half we were a little bit wasteful, not so much in shots but what we did with the ball, we got turned over quite a few times and we gave them opportunities. Credit to Westmeath, they put a lot of pressure on us and forced us to make mistakes. That's an area we will have to tidy up on".
When the pressure was at it's peak, Gary was the one to leap in the air to field possession thus eliminating Westmeath's chance of forcing a shot on goal and sending the tie to extra time. "I got myself in position and in fairness to Stephen Ryan he put out a sweet one and I managed to get myself in a decent one on one, that's my job to do that. I was after catching one before it and kicked it away so I said I better redeem myself some how, thankfully we secured possession and if they got the ball that would have given them a chance to drive on".
Although they are seventy minutes from the Super 8s, the Irish and PE teacher is instead opting not to consider the quarter-final series until they have qualified for it. "We won't think about the Super 8s until we're in it, it's a round four qualifier against a team that has been in a provincial final, they are not a poor team, they are someone who has a strong provincial campaign and it would be foolish of us to think that this type of performance would be good enough again, if we're in the Super 8s on Sunday that would be fantastic, it's about a seventy minute game for us to go out and produce a massive performance".
"You've to go back to 2016 for when we were last at this stage of the championship, we're in the last twelve and we've won a round three qualifier, I'm looking forward to a good week's work and getting ready for round four. It was a big jump for Westmeath and I'm sure it will be an even bigger jump next week, we've got plenty to improve on if we're to be competing next weekend but it's great to be there," he added.
As they hone their preparations this week, Gary emphasised that all their energy must be on themselves and not Andy McEntee's side. "We've only been here once in the last twelve 2016, we'd certainly love another crack and get ourselves into the last eight if we can. Whoever the opposition is doesn't matter, it's about us and trying to up our level of performance".
Upon arriving to TEG Cusack Park, the Clare team were thrilled to see a colour of Saffron and Blue around the grounds in Mullingar, he is hoping to have the same backing in Portlaoise on Sunday. "It was fantastic to see such colour around the grounds, it was fantastic to see that and it's up to us to give them something to shout about".