Molex will close its doors in Shannon today (Friday) ending its forty years of operation in Co Clare.
Since 1971, Molex has been one of the largest employers in Shannon Town from its base in the Shannon Free Zone. The US multinational makes a range of electronic components for use in a variety of industries. These include data communications, consumer electronics, industrial, automotive, commercial vehicle and medical.
In October 2019, Molex Ireland announced its intention to close the Shannon facility by the end of 2020 resulting in the loss of 500 jobs. It said the decision followed a review of the product lines manufactured and added that the majority of products made at the facility have insufficient financial returns and growth potential, a view which was rejected by elected representatives.
A decade previously, the company laid off around 100 people in Shannon and cut pay by around 5%, as a result of a sharp fall in demand for its products.
Its closure represents the single biggest job blow to the Mid-West since January 2009 when Dell announced it was cutting 1,900 jobs at its Limerick plant.
Pre-tax losses at the Shannon-based electronic manufacturer Molex Ireland increased 11-fold to €7.9m in 2018. The accounts signed off in June of 2019 did not mention plans to shut the plant but detailed a decline in revenues by 6.5pc from €93.4m to €87.35m.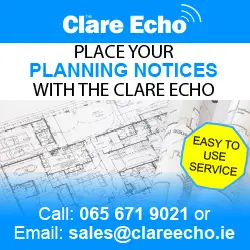 As well as being an employer for hundreds of individuals during its forty years in the county, Molex was also noted as a strong inter-firm hurling outfit particularly in the 1990s and 2000s.
Last month, The Clare Echo were the first to report that 100 jobs would be created in Shannon by Galway based and Irish owned medical devices and drug delivery company, Aerogen Ltd.
Named as the Irish Medtech Company of the Year for 2020/21, Aerogen had been the main customer of Molex with their product line generating a revenue of over €1.5m on a monthly basis. Molex's closure and the fact the facility will cease operations at the end of this year prompted the decision by Aerogen to establish a Shannon base which will complement the company's extensive design and manufacturing operations at their Galway headquarters.
Agreement has been reached that will allow Aerogen access "a significant portion of the current Molex facility complex". The posts are expected to be created by the middle of 2021.