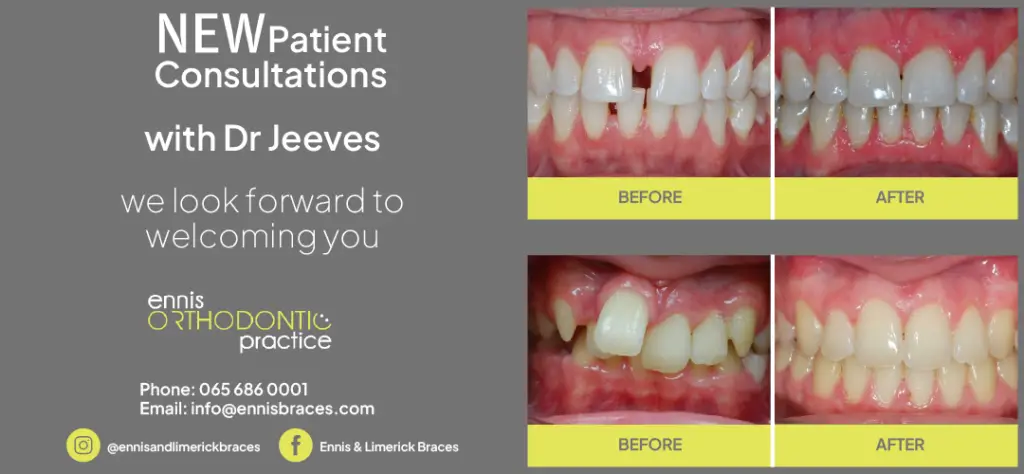 An under pressure, Minister for Housing, Planning and Local Government, Eoghan Murphy T.D. was more than happy to visit Co Clare last week. 
Minister Murphy was the keynote speaker at Shannon Chamber's summer lunch in Dromoland Castle. "After the week I've had I've had I couldn't think of a better place to have lunch of a Friday" was his opening remark, "Had you waited a week longer you could have had a new Minister in front of you", came the next.
It was not his first visit to the popular Newmarket-on-Fergus location as he spent time at Dromoland previously when working as a travel writer.
For the most part, his speech focused on the National Planning Framework (NPF) and the National Development Plan (NDP). Here the TD for Dublin Bay South outlined that the plan is for 50 percent growth in Ireland's five cities and 50 percent everywhere else. There must be 75% growth outside of Dublin "in a strategic way".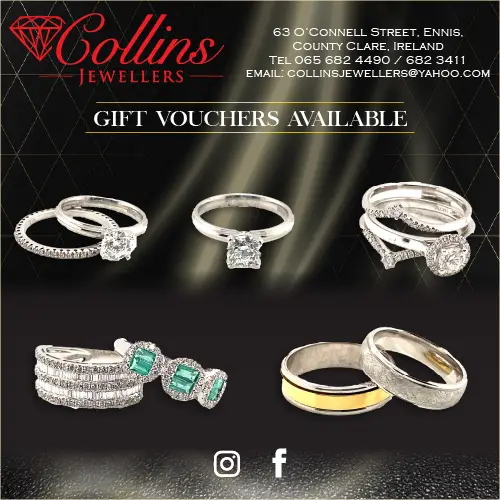 According to Murphy, €40 million will have been invested at the Shannon Free Zone by the end of this year and 500,000 square foot has been added since 2015. He is "particularly excited" by the Jaguar and Land Rover setting up in the area.
Despite there being twelve tables full of guests, not one of the attendees had a question for the Minister in a planned Q&A. Shannon Chamber CEO, Helen Downes later remarked "thanks for letting him off the hook", the same did not apply when he spoke with the media afterwards.
He agreed that there has been an emphasis on sorting Dublin before other areas in the country including Co Clare when it comes to housing. "It's true to say there has been a concentration of our efforts in Dublin because for a long time that's where the majority of the problem was. In focusing on Dublin where we are hearing from the authorities there that the problem is beginning to stabilise, we take that learning and we can apply that elsewhere and we have been".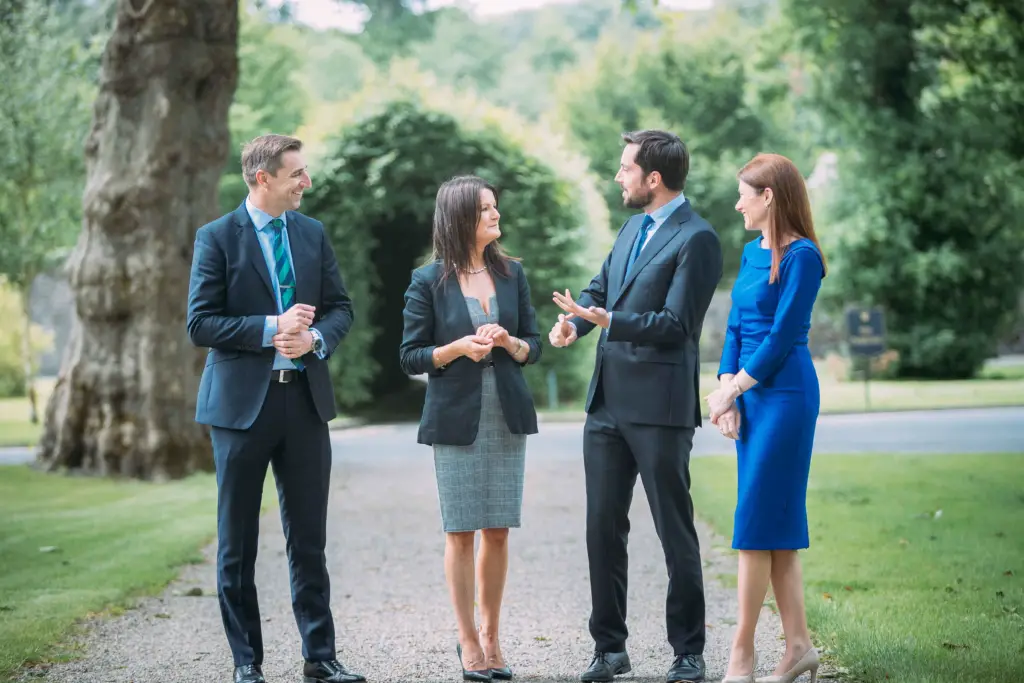 "What we've seen from housing first is where people are taken from sleeping rough, taking from homelessness into a home through housing first the retention rate is about 90 percent so they're staying in those homes they're not falling back into homelessness so that's a really important thing to do. We have all of the money that we need, we have all of the resources, the policy and the powers for the local authorities to work with our partner organisations and the key thing now is to make sure we can help them do that".
With regard to the efficiency of getting people off the streets he answered, "People talk about speed on this issue and I understand that. We are not talking about moving boxes we're talking about people and we have to be very sensitive to their own needs and their own lives. When we're talking about an individual who is sleeping rough they might have complications in their own life which aren't solved by putting them in a home. When we talk about young families in emergency accommodation, they might have certain issues that will not be resolved just by giving them shelter or accommodation so we have to make sure that we are sensitive and compassionate and that means tailored responses. Tailored responses can take time but if they keep people then out of emergency accommodation then that's the result and that's what we're trying to do".
Chairman of Social Development SPC in Clare, Cllr Gerry Flynn previously said that targets being given to the county for housing were "completely unrealistic" and were only done for political reasons so the Government could pass the blame to Clare County Council.
"I haven't seen or heard those comments so I can't comment on them directly. What I will say is that we have a six billion war chest for social house building under rebuilding Ireland for the local authorities to do that with housing bodies and with private sector investment aswell because we have a number of different streams to provide social housing now, it's not like it was in the past. They're ambitious targets, last year we tripled the number of social houses being built, this year we're going to double it and the targets that we've given for 2018 for each local authority have been agreed with the local authority with our own housing team that has gone to each local authority to make sure they are realistic but also ambitious targets. The policy is there, the power is there, we need to build as we have been building but if you look at all the supply indicators they are showing dramatic increases up that means new homes for families both who are on the housing list or in emergency accommodation who are just struggling to afford to buy an affordable home so that progress will have a big impact on their lives," Minister Murphy replied.
In May 2013, Polish native Josef Pavelka who had been living in a public toilet in Ennis died on a laneway in the town. The Clare Echo asked the current Minister for Housing if the name Josef Pavelka was familiar to him, "Not off the top of my head no," was his answer.
He was quickly informed of Josef's story. "I'm very sorry to hear of that person's death back in 2013. Obviously since I took over the role we've continued to have a challenge, it's a crisis when it comes to homelessness and I accept that, that's why we're putting every resource in place to help people off the streets, we've seen a forty percent reduction in people sleeping rough since last year. We have a lot of work that is proving itself to be successful but we've a huge amount of work left to do.
"I know you talk about 2013 but in 2012 house prices were still falling and hundreds of thousands of people were still in negative equity, we still had roughly about 300,000 ghost estates which had no one living in them and no one that could live in them. We had massive emigration, housing construction had fallen by 90 percent, over a thousand people that worked in construction left the country, it was a very different situation moving from 12 to 13 but certainly as the economy has picked up since 14 and 15 this huge additional pressure has been put on the shortage that was there at that time, we are now working to correct that.
As he reeled through the years, the Minister was then reminded that in 2018, there have been month on month increases in the amount of homeless people in Clare. "This is why we have to continue to look at new measures we can bring about that can help people that are experiencing this crisis through no fault of their own. That is why at the beginning of this year I commissioned that report from the Dublin Regional Homeless Executive to tell me about what they're seeing in the Dublin region but last September I commissioned a new group called the inter-agency group on homelessness to look at so we can better coordinate government responses because as I said the money is there, the resources are there, we work with the best people that do this, our partner organisations in the NGO sector so how do we achieve better results, next week I'll bring those two reports to Cabinet and off the back of that we'll have a couple of new policy measures which I think are going to make a big difference but what we are seeing I do believe is a stabilisation certainly in the Dublin area, we have got challenges in other areas of the country, in Clare, in Limerick, we've great work being done in Clare and Limerick though, we have new family hubs and we are going to see progress we're just going to need more time".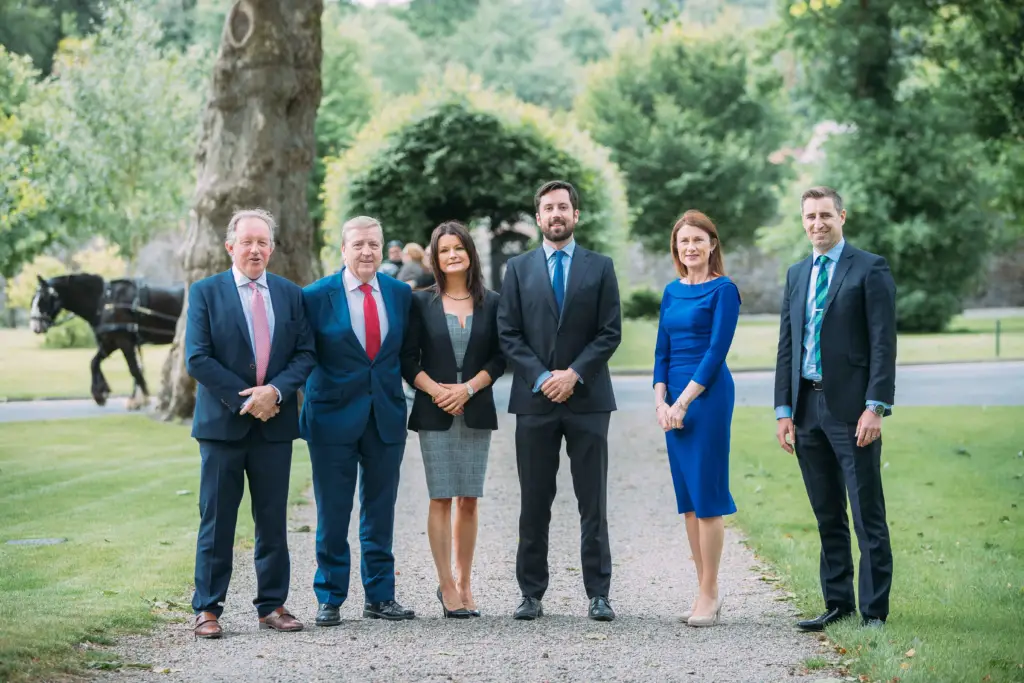 For residents like those in Brú na Sionna in Shannon who bought their homes and later discovered that they had not met Fire Safety certified standards, the blame is pushed to a previous Government "when some of the standards and regulations were very lax". The Minister was then asked if help could be provided to them courtesy of the State.
"It's not that simple to say the State must come in and automatically write what could potentially be a very large cheque for people in these circumstances. Of course they're in very difficult circumstances, the first port of call is for remediation and compensation for the contracting parties involved whether it's the builder or the manager of the building or whether insurance might have been in place at the time. That's the first port of call but as I said I know there are buildings with certain potential defects in parts of the country where people are going to struggle to be able to afford to pay for remediation works themselves, there is a piece of work happening at the moment to see can something can be done but at the moment we're focused on the first two recommendations from that expert group that was set up last year and implementing those recommendations and then we'll look at the follow on recommendations after they've been implemented".