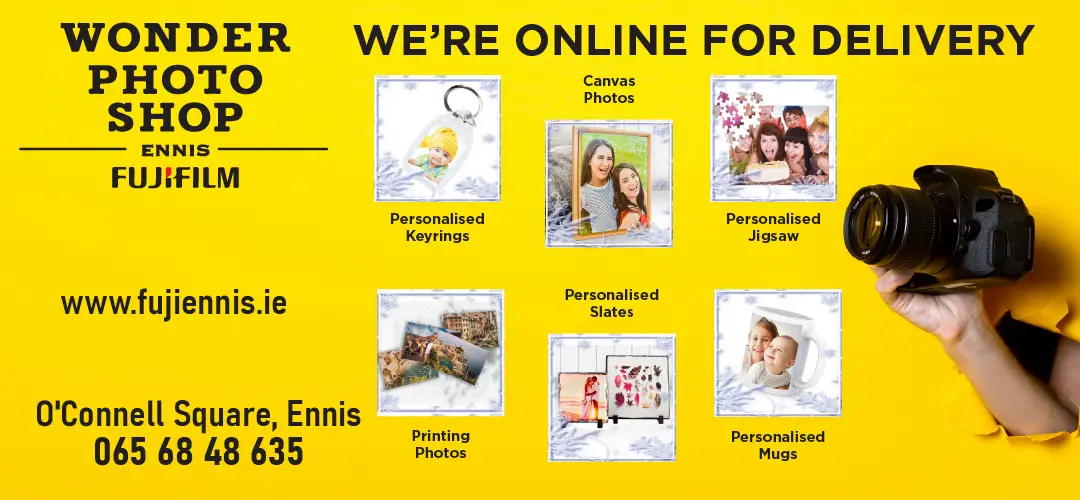 *Seanie Malone races from Martin McMahon & Keelan Sexton. Photograph: Gerard O'Neill
Closure has been provided for Seanie Malone with his route on St Josephs Miltown's road to success far from easy.
Game-time was few and far between in 2018 due to a knee injury, Seanie was introduced as a substitute in last year's county final with sixty three minutes on the clock, during his cameo he managed to break a bone in his foot which put an end to his involvement in Miltown's subsequent Munster club bid.
Since their final group game against Naomh Eoin/O'Currys this year, Malone has been an ever-present part of the defence. The past experience of missing out on matchday thought him to savour the moment.
"I had a tough year with injuries but what can you do, you can't sit down and feel sorry for yourself, you have to get up and get on with it, get the rehab in and you know your day will come again, thankfully today has put that injury nightmare to bed," he told The Clare Echo.
As Fearghal Gray blew the final whistle, the achievement of winning back to back titles was made all the sweeter for the number three because of the obstacles he has overcome. "The final whistle was unbelievable to put all the pain and torture I've been through finally to bed, I'm delighted and hopefully we can push on and do ourselves justice in Munster".
Malone made history in the drawn game by becoming the first person to score for both teams in a senior championship final. He has received some slagging so far about the 'own point' but the father of one expected more smart comments to be thrown his way during the course of the celebrations. "I did get a bit of slagging alright off the boys, I got a few texts off other lads who said 'not to worry about it, what's done is done, regroup and drive on for the replay'. I'd say I could get a fair ripping about it over the next few days having pints".
Scoring three points on the bounce to go in level at half-time having trailed for thirteen minutes of the contest made for a positive dressing room, the former county panellist outlined. "It was a good buzz but it was very calm like all year round. The days of roaring and belling are gone, you've to sit down see what you're doing right and what you're doing wrong. We knew if we could stick in it that we'd have the legs, we're a young enough side and thankfully we kicked on to win the game".
He pinpointed Sean O'Brien's fifty ninth minute catch from a Daryn Callinan as the moment in which they kicked on during "a real battle". "You're never going to dominate a game for an hour but once you dominate towards the end and come out the right side that is the main thing".
Once the celebrations die down, he and his Miltown colleagues "will have a right cut off the Munster club". Before they look forward, Seanie thanked the management who helped them along the journey. "He's (David O'Brien) a top class man, a great club man, whatever we wanted DOB laid it out for us, a phenomenal manager, David Geaney is with us for the last two years a very professional coach, John O'Sullivan and everyone in the backroom we couldn't thank them enough, unbelievable men all of them".