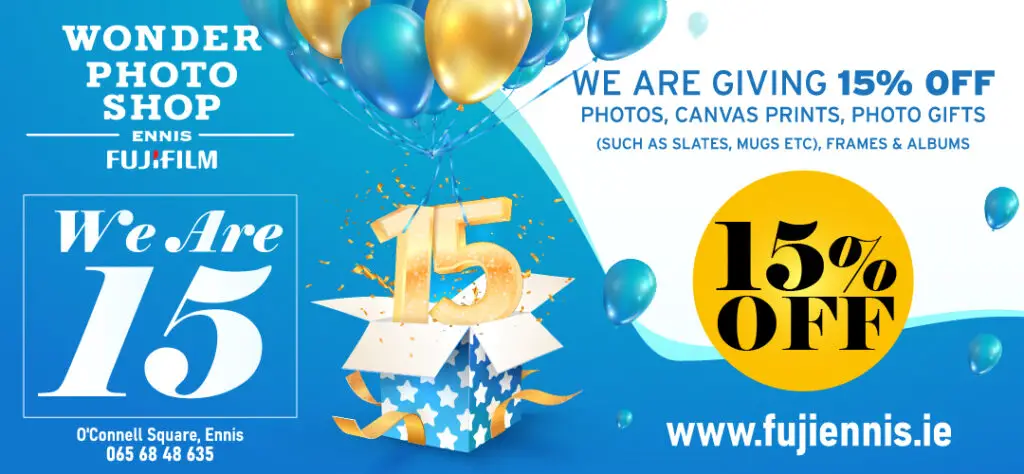 *Éire Óg manager, Matt Shannon. Photograph: Gerard O'Neill
COROFIN NATIVE, Matt Shannon could become an honorary citizen of Ennis this coming weekend if Éire Óg are crowned Clare SHC champions.
Matt Shannon is a hurling man through and through. When he's not in the field training teams he's watching matches, when he's not watching matches he's talking about hurling. He loves the game and like any other manager craves success but when asked about what it would mean to him personally to win the Canon Hamilton he says although he wants nothing more than to win on Sunday it's about more than that for him.
"It is great for the club, great for the kids and that's what it's about really, they will all have their local heroes be it Shane O'Donnell, David Reidy, Danny Russell or whoever it is but they can see their heroes, talk to their heroes. It's about the feelgood factor winning brings. I have been made feel very welcome here and accepted here since I took over. It's been a journey and enjoying that journey as a group makes it all worthwhile, all the hard work, all the sacrifices. There'll be bunting everywhere, flags everywhere and all the fanfare. You must embrace that, to see all the kids excited, that's what it's all about. I have a daughter myself and she is so excited. Seeing that makes the journey to get here all the sweeter," he explained.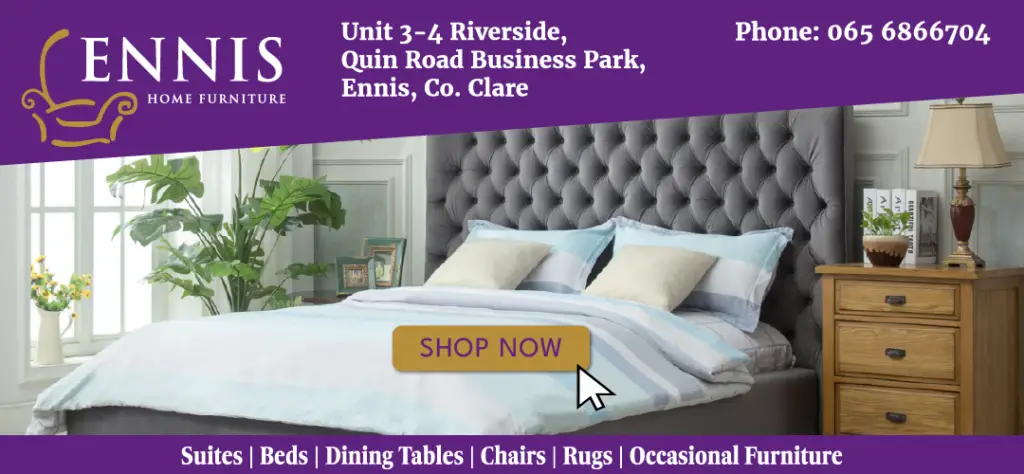 County finals can be lost before a ball is pucked with teams getting caught up in the occasion. Shannon is adamant this won't be an issue for Éire Óg and credits Paul Madden in this regard. "I have to give great credit to Paul, he is a thorough professional and we have always worked together on everything. It has never been about football or hurling but only what's best for Éire Óg as a club, as a whole club. The success of the footballers last year will be vital for us. They've tasted county final day and everything that goes with it and they know what it meant for the town to see Gavin Cooney walk into the clubhouse with Jack Daly last year. We have a lot of dual players so come Sunday we will be comfortable with all the proceedings and more importantly be ready when the sliotar is thrown in".
This view was echoed by selector, Ronan Cooney. "22 years without a final and 32 years without success is mind boggling. There's a huge appetite for hurling in the town and the success of the football has only increased this appetite. What Paul Madden has achieved is inspiring and thanks to his exploits our players have experienced county final day. We have some truly exceptional players in both codes. That football victory lifted everyone in the club, players, coaches, parents and it is up to us now".
A member of the 2000 team which lost out to Sixmilebridge, Ronan believes that individuals not involved have no idea on the amount of effort put in by players today. "What players do nowadays with strength and conditioning, diets, nutrition, training, matches, telling your partner you can't go out this weekend as you have a gym session at 6 30 am. It's just ridiculous really the effort they put in and I have nothing but respect and admiration for all players. The bar is there, it's a high bar and if you don't at least meet those, what are now minimum requirements you will be found wanting".
Although Éire Óg were relegated from Division 1B in the Clare Cup, Matt was not worried this form would materialise when it came to championship. "To be honest league form means nothing, nobody ever remembers who wins the league. It has and always will be about championship. Yes, we struggled but it was because we have so many inter-county players in both codes that we lacked numbers. We battled on and it gave a chance for younger players to stake a claim and get senior experience. We lost most of our games by only a few points so honestly, we were happy enough with our performances. The split season gives us a more specific calendar and when your inter-county players walk through those gates it lifts everybody".
Now in his fourth season as manager of the Townies, Matt oversaw their run to the quarter-finals in 2019 and back to back semi-final appearances in 2020 and 2021. He doesn't feel a sense of pressure to deliver in his first time managing a side in the senior county final.
"The only pressure we have is from within. You will always have aspirations to reach a certain stage and we always set our stall out to be successful. We have been hitting the crossbar with quarter finals and semi finals but I'm a firm believer that if you keep knocking on the door it will eventually open. Our backs were to the wall after the Kilmaley match. We knew there were no more chances so we've really played four knockout games at this stage and that will stand to us. It builds confidence and confidence leads as I see it to success," he told The Clare Echo.
In the semi-final David Reidy had a huge game and the switch of him to the full forward line paid immediate dividends as he raided for 1-1 almost instantaneously. That must have been pleasing as a manager to make a crucial switch and see it pay off. "You're always learning, like the golfer, you're always trying to get better and you should be getting better with experience but that switch came from the stand if I'm being honest about it," he admitted.
Suggestions may be made from the stand but the manager has the job of making the actual decisions. "When it works it's great, you get applauded but on the flip side, when you get it wrong it's not so great. Remember there's not much in it between a pat on the back and a kick a few inches lower," he laughs.
Shannon added, "The key is to stay humble, either in victory or defeat, I mean we were thirty seconds from being out of the championship".
On the opposition he will face Sunday he has nothing but respect for his counterpart Robbie Hogan and Ballyea as a unit. "They are a very balanced team, more so now than ever before in my opinion. Robbie has done a terrific job and is a great hurling man. They have a lot of athletes and of course they have Tony Kelly. Without doubt he is the marquee player, probably the best hurler in the country but they did win it without him last year so that shows the test it will be. We just have to focus on our game, play the way we want to play, it's obviously a huge test but it's a test we as a group will relish".