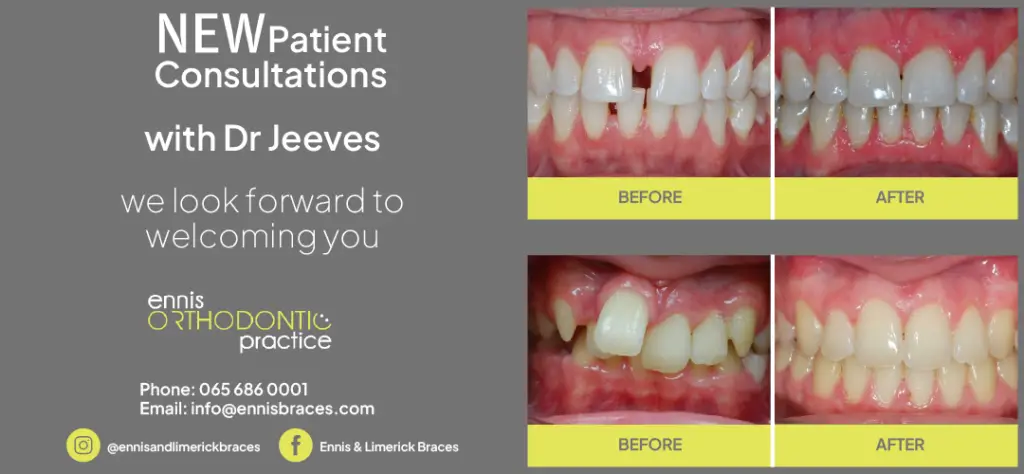 *Mary O'Shea at her home in Meelick Co.Clare with her daughter Aisling's Memory Box. Photograph: Natasha Barton
FIFTEEN hours passed before a South Clare mother was informed that her daughter died despite repeated attempts to source information prompting her to seek changes to how family members are updated in hospital settings.
Killaloe native Mary O'Shea buried her beloved daughter Aisling last December, approaching the first anniversary of her death, she is highlighting how next of kin guidelines are depriving loved ones of information.
"Aisling was so good-natured, everyone said to me about her smile, even the priest said it at her funeral about her smile, she had a smile on her face that would light up a room, she loved animals and would do any turn for anyone. Even when she was so ill, she asked me to get sweets and a thank you card for the 3D ward and ICU staff because they were so kind to her," Mary outlined.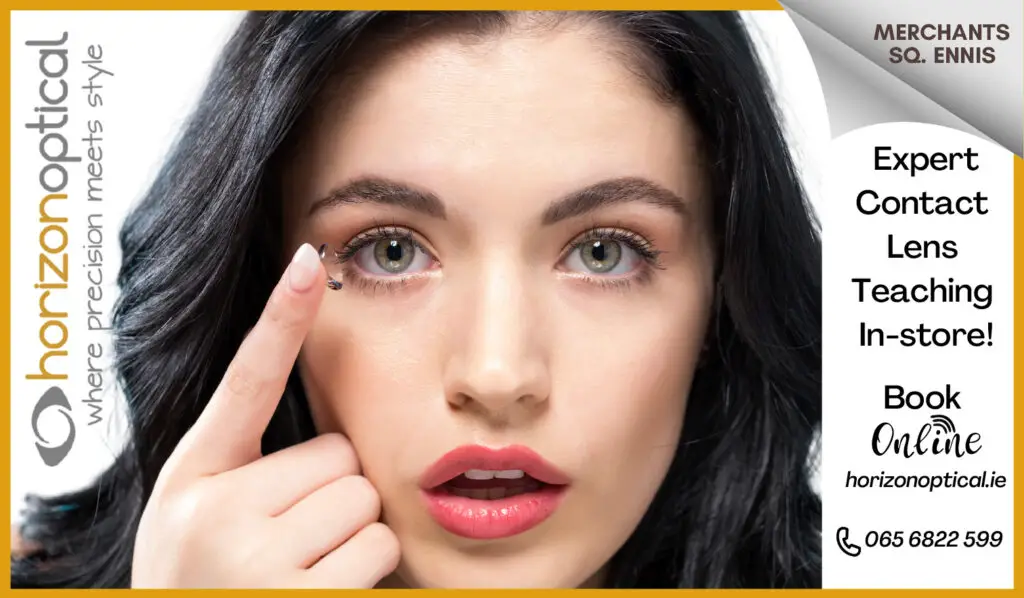 Two weeks after returning to work in SuperValu, Aisling suffered a fall last September where she sustained two broken fingers on her left hand and a fractured elbow on her right side, for the thirteen years prior to this she had a kidney disease, her mother recalled. She was admitted to University Hospital Limerick and later contracted COVID-19, becoming critically unwell in intensive care.
Visitor restrictions meant that Mary and members of the family were unable to physically visit Aisling. "It was very hard, the only consolation was that Aisling could ring me on her mobile until she was going to ICU and was put into an induced coma, so many families all over the world had to go through this, it's not just me, it makes the situation so much harder when you can't go and see them," Mary stated.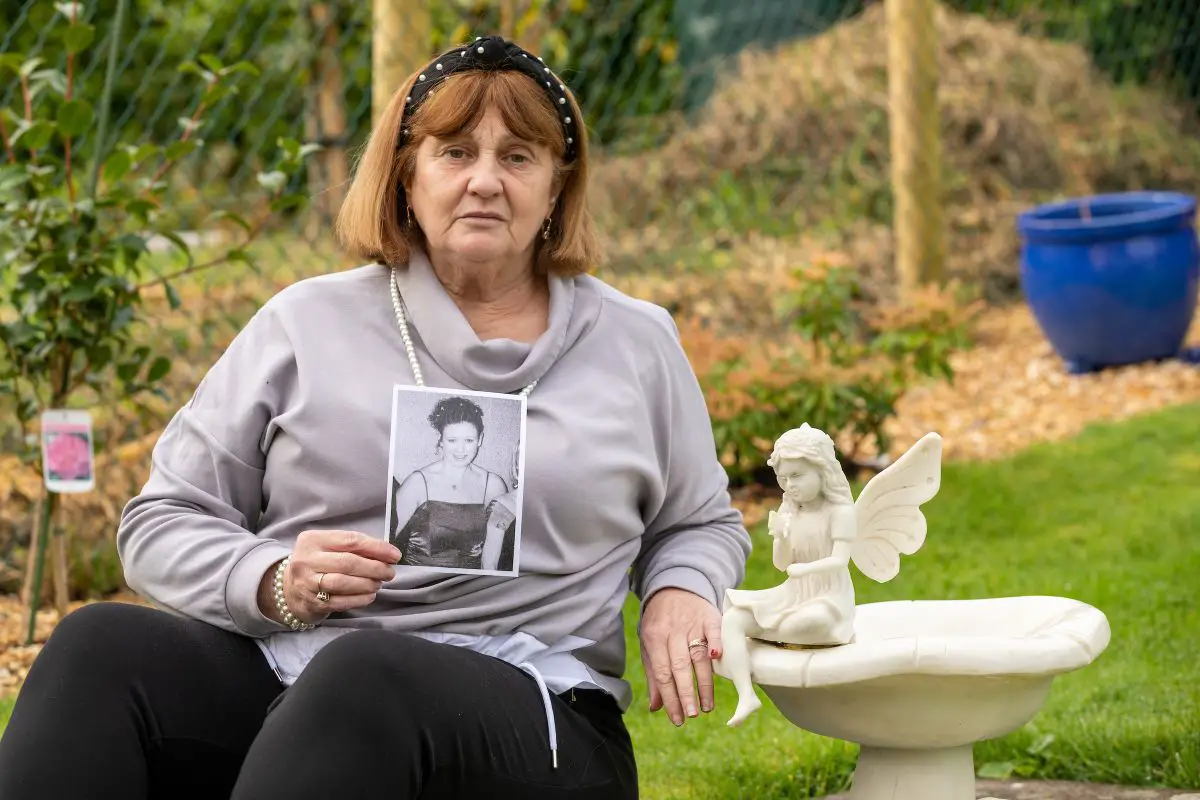 Fourteen years ago, Mary and Aisling's father Alan divorced. He was listed as next of kin for Aisling.
In 1996, Mary had her case accepted as admissible by the European Commission of Human Rights in Strasbourg after she was committed to a psychiatric hospital against her will. On foot of an application by her then husband, Mary was committed against her will to St Joseph's Hospital in Limerick in 1988 under Section 184 (4) of the Mental Health Act 1945. She was released after three days. She received a payout of £14,000 plus legal expenses and apology" for this case.
Relations between the pair have never recovered and lines of communication remained closed while Aisling was in hospital with neither Alan or any of their other three children keeping Mary informed on her condition. Daily attempts were made by Mary to get information from staff at UHL but staff said they were prevented from passing on any information as she was not listed as the next of kin.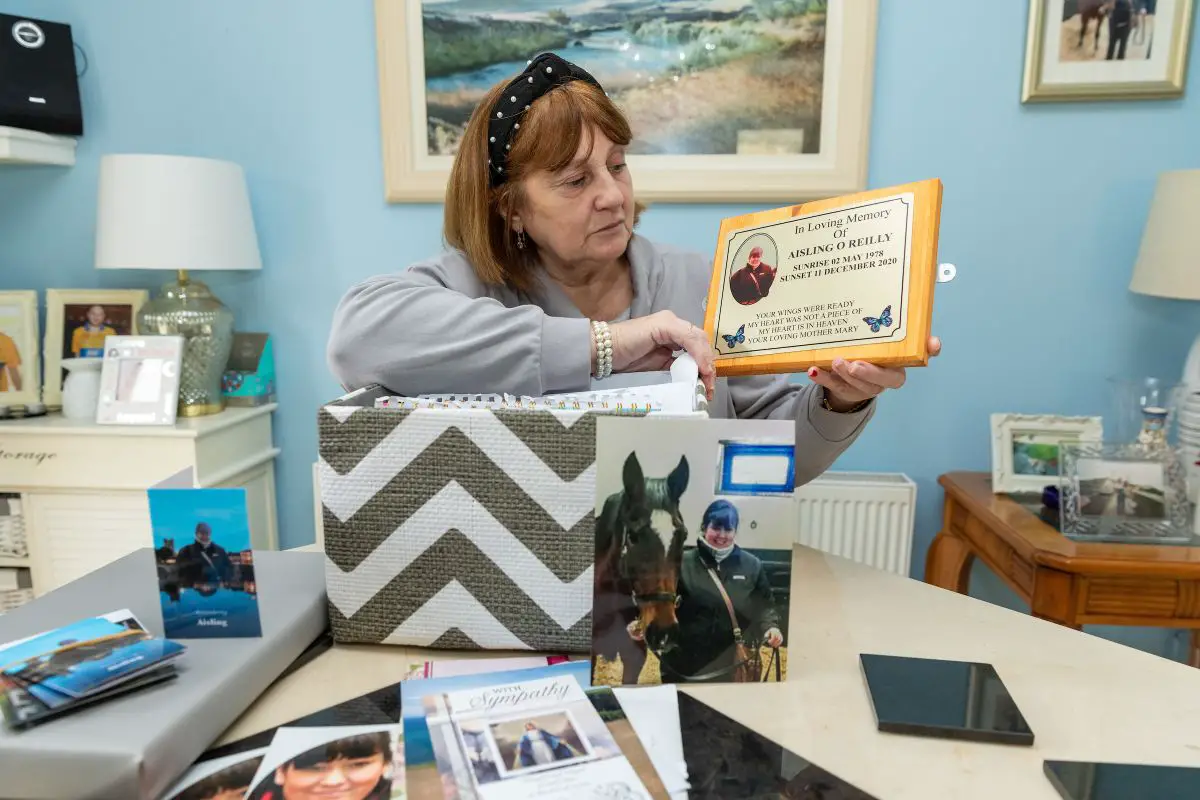 Mary can still vividly recall what was her last conversation with Aisling. "It was on the Friday that she was to be sent up to ICU to be put in an induced coma, she said 'Mam you don't realise how sick I am, I'm in terrible pain, I've to turn my phone off because I'm going up to ICU'. I knew then that was going to be my last conversation with my daughter because she was going to be put in an induced coma, Aisling had a seizure, they tried to turn the bed to help with COVID, she survived that but the next seizure was the one that took her".
While Mary now knows that information, she was informed of her daughter's death when a former co-worker messaged her on Facebook to pass on her sympathies. It would take a total of fifteen hours before she received confirmation that her daughter had died. "I think it is a disgrace in this day and age that a mother has to wait fifteen hours before she finds out by making a phonecall to a hospital that her daughter passed away, I think it is a disgrace that the hospital and the family didn't inform me. I rang the hospital every morning religiously. She would have definitely gone to the church without me knowing. I can't describe it. I would gladly go through the pain of child birth any day of the week rather than the trauma of the situation I found myself in, it was unbearable," she told The Clare Echo.
An official complaint was lodged by Mary to UHL in April of this year over her experience trying to get information, failed attempts to have a video call and also claims of inaccuracies regarding the death certificate. As per hospital practice, the nominated next of kin is the point of contact in relation to a deteriorating patient "and it is the expectation of the ICU staff that the nominated next of kin will share this information with all other family members," a response from the hospital to Mary explained. She has sought a review into this investigation.
"It would be inappropriate for UL Hospitals Group to comment on this matter, which has been dealt with through our official complaints process. We continue to be available to engage directly with Ms O'Brien-O'Shea," a spokesperson stated when questioned by The Clare Echo.
Living in Meelick for the past two decades, Mary said, "It is very raw still, so much so that I can't speak for a long time about Aisling without breaking down crying because she is still my baby," she said of the upcoming first anniversary. She has been unable to visit her daughter's former place of employment due to how emotional it makes her feel.
There is no legally defined meaning to next of kin in medical law in Ireland. Deputy Cathal Crowe (FF) asked the Minister for Health Stephen Donnelly (FF) to amend "the next-of-kin rule in order that both parents of single adults who are hospitalised are down as the point of contact rather than just one when applicable" on the back of representations by Mary.
In response to Deputy Crowe's parliamentary question, the HSE acknowledged that referring to individuals as next of kin is case of emergencies can be "misleading".
Greater clarity is needed to avoid repeat scenarios, Mary stressed. "Don't assume the person that put down as next of KIN is passing on the information, it has happened to me and I'm speaking from experience that I haven't been informed all the way along once Aisling wasn't able to use her mobile and was put into an induced coma, I had no more information as to what was happening, I want to make sure it never happens again".