*Laura McMahon chases Niamh Kilkenny. Photograph: INPHO/Laszlo Geczo
A perspex screen surrounds Laura McMahon's desk during the working day as an English and PE teacher at John the Baptist Community School in Hospital but there will be no such protection when the Clare camogie captain takes to the field for the start of the All-Ireland senior championship this weekend.
Laura is in her second year as captain of the county side and for this campaign a move to the forwards has been mooted for the secondary school teacher. The Co Limerick school where she is a member of staff has been praised for how it is handled the return at the beginning of the academic year in light of COVID-19.
She explained that school is divided up into pods based on the year groups with social distancing reminders ever-present throughout. All students must go outside for their break or lunch unless it is raining while foot pedal sanitisers adorn the entry and exit points to the building. "Each teacher sits behind a perspex screen while teaching their class and of course everyone is wearing a face covering. There is no staff room so there is less of a social element at the moment but the wellbeing committee have set up various initiatives like a virtual book club in order to help alleviate any social isolation for the teacher. I'm lucky that I have the camogie as part of my social life".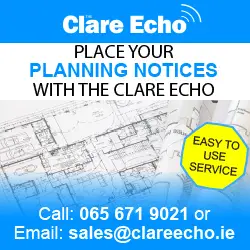 Camogie has always been a welcome outlet for the Newmarket-on-Fergus native, especially this year. "It's been a way of releasing stress and maintaining fitness. There has also been that social element which has been lacking in a large aspect of our lives during the pandemic. It has given us something to focus on aside from COVID-19 and whether loved ones would be affected by it. At the beginning of the pandemic with gyms and facilities being closed during lockdown, it was good to be able to train away in our back garden, against the gable wall or doing basic bodyweight exercises in order to keep active".
McMahon continued, "People have trained hard all year so it is nice for that training to be put towards something but obviously the health and safety of players and management and the entire county is the number one priority so it's important restrictions are in place. There's no dressing rooms, if you're going to the physio you have to wear a mask. It was very tough on the clubs whose Munster campaign was cut short, we don't know if that will be finished off, it would be the same if there was no county championship but we would understand given the circumstances".
As per guidelines from Croke Park, players must travel on their own to and from training and matches unless they are with someone from the same household. The return of her older sister Roisin to the panel has shortened the journeys while the county captain is also pleased to see Chloe Morey back with the squad.
"It's great to see the return of Roisin and Chloe as they hadn't been part of the panel earlier in the year. Everyone has returned from the club campaign eager to progress in this year's championship, we had been performing very well in the opening league matches before the lockdown and we want to emulate the same performances and more. It's great to have my sister back playing with me, I've played with her all my life. On and off the field, we get on so well together. Travelling to and from training is more enjoyable with Roisin, we get to discuss the trainings and if there was anything we were unsure of we can clarify it for one another, although her singing needs a bit of work if she is to continue coming with me".
Ger O'Connell's side are placed in a three team group alongside Tipperary and Dublin, the Ashbourne Cup winning captain doesn't feel this will pose a disadvantage to their chances. "To be the best you have to beat the rest, we're in a group with Tipperary and Dublin, two teams that we have a recent history with, last year we lost to Tipperary and drew to Dublin in games we felt we could have won so this group gives us the opportunity to rectify those results. We'd be quietly confident about making it to the quarter-final stage. Neither team is a pushover but if we play to our potential, we have the beating of them both".