*Jack and Cathal McInerney celebrate with Sean Collins. Photograph: Gerard O'Neill
IT'S THEIR fifth county senior final playing together but for Cathal and Jack McInerney, victory in Sunday's football decider would mark a historic first for their family.
You see, while Cathal has been an integral part of Cratloe's emergence at the backend of the noughties to this re-emergence to soar to two senior football and two hurling titles, Jack, eight years his junior, is still seeking his first senior championship medal.
"I suppose I've kind of grown up with Cathal winning a lot of medals," outlined 24 year old Jack. "I don't have many myself, at senior level I think I've been part of four finals and we've lost all four so hopefully we can make if fifth time lucky on Sunday. It would be a nice achievement for our family but we'll have to see how it goes".
It has certainly gone swimmingly so far as Cratloe have not only powered to a first final since 2020 but did so by means of the toughest route possible as last year's finalists Ennistymon, 2020 winners Kilmurry Ibrickane and back-to-back champions Éire Óg were all grittily edged out by the rejuvenated South Clare side.
"We've played the best teams we could have and that is something that we spoke about after the semi-final amongst ourselves," began Cathal. "We've played some very, very good teams but we also know that the toughest test is still to come. It's a long time since they [St Breckan's] have been in a final whereas we have played in a few so it's two very different sides of the coin that we are coming into this final on".
"Looking back now, it was probably the best route to get to a final," continued Jack. "It started with Ennistymon which was a knock-out game straight away and then Kilmurry Ibrickane were up next, a team that just seemed to get the better of us every time we played them in recent years.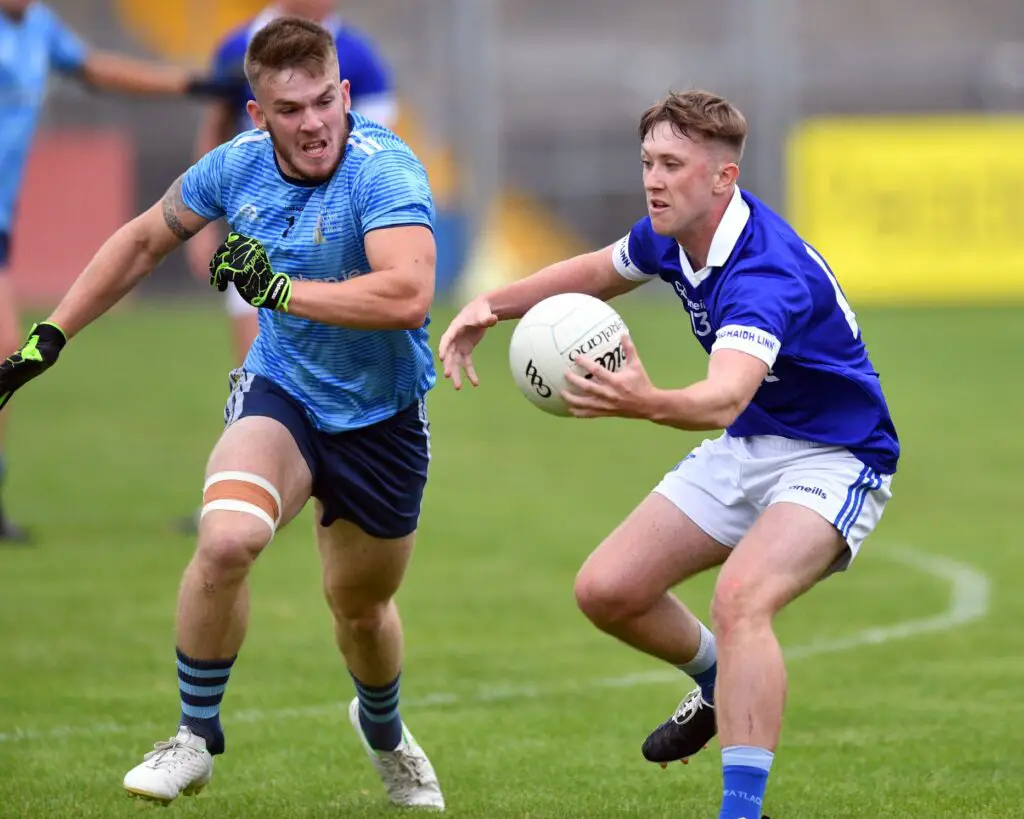 "That win gave us a huge boost and we were on a real roll going into the Éire Óg game, even though we were underdogs. Look, it had to take a penalty shoot-out to finally decide the semi-final which isn't a nice way to decide a game but credit Éire Óg they have been super champions over the past two years. But we're obviously delighted with how the year has gone so far anyway."
Speaking of penalties, the McInerney brothers both took one but while regular penalty taker Cathal managed to score his, unfortunately Jack's one was saved by goalkeeper Shane Daniels. "He has been hitting them here [in training] to be fair and kicking them better than that," exclaimed Cathal.
"Looking back now, it was funny because at the end of the game, we said we'd pick our spot, hit it hard and hope for the best. Jack probably thought he was Pirlo at the time but in his defence, Podge [Collins] did the same and his went in. Seriously though, you have to admire five lads that actually stand up to kick a penalty. So no one would give out to Jack because the next day it could be someone different. I mean I'm a penalty taker and I've missed them in the past so it's the luck of the draw".
So considering that he was neither one of the more experienced players and was only off the bench, what did make Jack put his hand up? "I would be confident enough. I played a bit of soccer growing up and obviously we also take a few penalties here in training and as Cathal says it does take a bit of courage to step forward and take one. So while mine didn't go in the last day, if the need arose I'd probably still stick my hand up again.
'It was a poor penalty anyway, there's no question about that so I'm just happy that Chappie [Padraigh Chaplin] gave me a dig out," Jack joked.
"It's a pure lottery anyway," responded Cathal. "It's a real game of inches when it comes down to penalties. I mean when Conal's [O'Hanlon] hits off the right post, the other post and hit Shane Daniels in the back to go in, you're thinking 'this could be our day' and thankfully it was as Chappie pulled it out of the bag there".
Having not garnered a senior crown in either football or hurling since 2014, was there a nagging doubt that their chance to get back into the winners enclosure in either code had gone?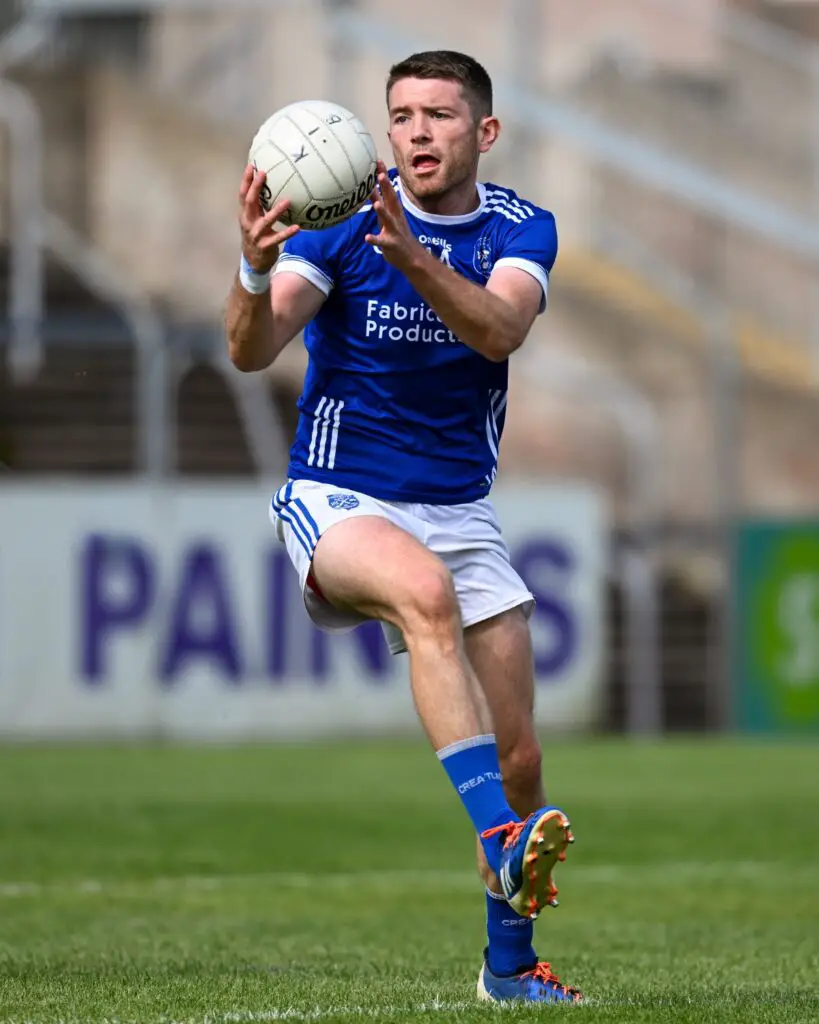 "I suppose we'd never admit that but the older you get and especially once you hit the 30 mark, people tend to suggest that your chance has gone." outlined Cathal. "The thinking from them is I suppose that you've played in a few finals, you've won a few and lost a few too and maybe now the opportunity has passed but in Cratloe, we've such dedicated players really that if we stay fit, we always feel like we have a real chance.
"Now, there are no guarantees obviously. We've nothing won yet and face a massive challenge against St Breckan's on Sunday but you can thrive off momentum too and in the last three matches we've shown a bit of mettle and we've one more step to take now on Sunday and we're looking forward to it".
Indeed, both sides of the divide will be relishing this glorious opportunity at lifting the Jack Daly now that all four of last year's semi-finalists are out.
"It's funny, I got a text message from St Breckan's," admitted Cathal. "And I won't name any names but it was sent before the Éire Óg game but I obviously only saw it afterwards which wished me the best of luck as the only hope that Breckan's have of winning the final was against Cratloe. Obviously they are also delighted that Éire Óg are gone too as they were hot favourites to win the championship again, everyone knows that and there's no point in saying otherwise.
"We've only actually played St Breckan's once in championship and that was in the semi-final three years ago. We were very very fortunate to get out of it on top as I think we got a last minute goal that day to clinch it. They probably should have beaten us being honest about things so there's a big focus going into the game on Sunday."
So what will be the ultimate difference on Sunday Jack? "Look there's a huge crossover between hurling and football, we've four sets of brothers too so it's a very tight knit group and that makes it even better when qualifying for a final. Hopefully we'll have the whole community there in Cusack Park on Sunday which will be another great boost.
"I suppose we've faced the toughest teams that there is and there's no better route to a final than that. So we are not short on confidence but I'm sure St Breckan's are the exact same so It's a 50/50 game and will just come down to a bit of luck on the day".
One doesn't have to remind the McInerneys about the wafer-thin margins of fortune anyway after their contrasting penalty experiences last time out.