*Donna McGettigan at the GE2020 count. Photograph: John Mangan
Shannon's Donna McGettigan (SF) is officially an elected representative on Clare County Council following her co-option on Monday evening.
McGettigan will fill the role vacated following the death of her close friend and long-serving councillor, Mike McKee. She was selected by Sinn Féin members in mid January and was ratified by Clare councillors at their February meeting.
Cathaoirleach of the Shannon Municipal District, Cllr Gerry Flynn (IND) proposed McGettigan's co-option. He spoke of how he was mindful of the presence of Mike's wife Eileen in the public gallery and that they were all thinking about Eileen, her children David and Jeanette and extended family. "I know Donna will do fantastic things for the people of Clare and Shannon".
"She has big boots to fill but I'm delighted to welcome Donna," Cllr John Crowe (FG) stated as he seconded the proposal. Cllr Pat Hayes (FF) noted, "Mike McKee was a great friend to us all. Congratulations and I look forward to working with you".
Cllr PJ Ryan (IND) revealed that he knew Donna through "a business association". "She is a very able lady," he added. Cllr Michael Begley (IND) joked, "She has chose to sit between Gerry (Flynn) and myself, I'm not sure if that was a good decision but she is very welcome". "She will make a very positive contribution to the town of Shannon and to the Council," Cllr Pat McMahon (FF) commented.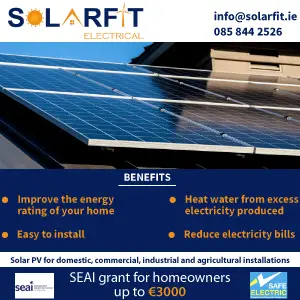 "It is great that we now have five women, we're getting there lads slowly but surely," Cllr Mary Howard (FG) observed. Cllr Clare Colleran Molloy (FF) welcomed Donna, her friends and family to the Chamber.
In her first address as a councillor, Donna said, "Thank you very much for the warm welcome". The Belfast native continued, "I have big boots to fill, Mike had great respect in this room and had great respect for a lot of people in this room". She will sit on the Social Development Strategic Policy Committee (SPC) and the Local Traveller Accommodation Advisory Committee.