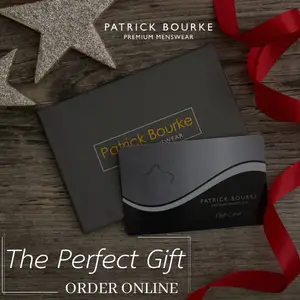 *Pictured: Aidan McCarthy. Photo: Burren Eye Photography
Clare 1-24
Waterford 2-19
Clare bounced back from an eight point first round loss to Tipperary to secure their first points in the 2023 Munster senior hurling league when recording a two point victory over Waterford at Cusack Park this Sunday afternoon.
However the margin of victory wasn't sufficient to secure a place in the final and it's Tipperary who qualify from this group for next week's decider.
A strong second half performance led to this victory over the Davy Fitzgerald managed Waterford.
Behind by four points at the break, Clare showed more urgency when play resumed and by the mid point of the half they had drawn level with the visitors, 0-16 to 1-13 before midfielder Paddy Donnellan gave them a lead they would hold to the finish.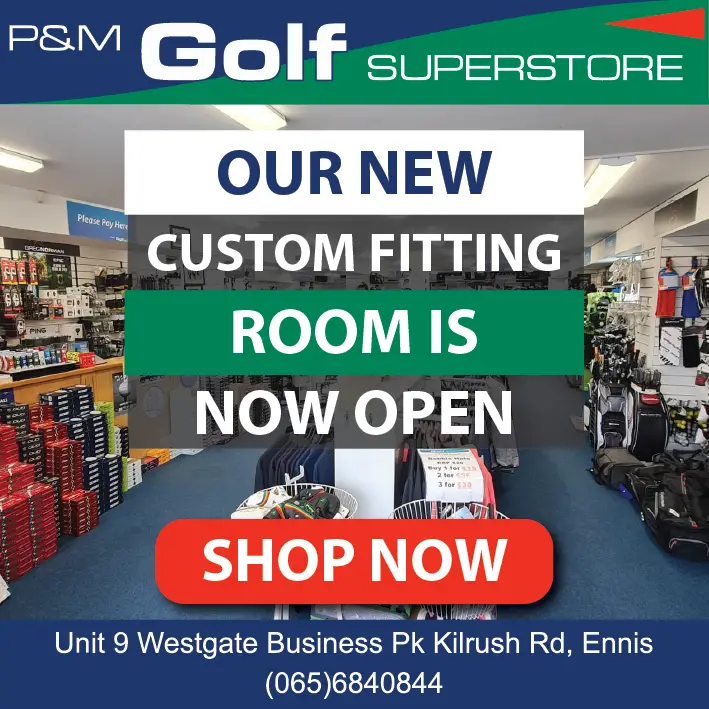 Aidan McCarthy was their scorer in chief in the first half landing six of their seven points. After the sides were level on four occasions, Waterford finished the half strongly and a Stephen Bennett goal from a penalty just before the short whistle left the half time score at 1-8 to 0-7 at the break.
The visitors landed the first two points of the second half to go six clear but three in a row for Clare left the score at 0-10 to 1-10 five minutes into the new half. Another three in a row for the home side brought them to within a point of Waterford.
Commenting after the game, Waterford manager Davy Fitzgerald said "Clare were a lot better than us in the second half, that's it. Whatever happened us atz half time, I don't know. We stopped doing what we were doing in the first half or maybe they just changed what they were doing. Could we have won that game, yes, 100%."
Clare manager Brian Lohan said, "we were going well for the first half except for the last five minutes when we conceded 1-1. It's a pre season competition in which both teams were a little rusty and a lot of decisions and a lot of shooting wasn't great. We improved in the second half and we are happy with that, in fairness".
With ten minutes remaining Clare were three points in front and when Aron Shanagher got in for their goal within a minute of his introduction, Clare fans in the official attendance of 2,254 were looking at the possibility of following the side to the final later this week.
Those hopes were quickly dashed as Waterford's response to the Clare goal was strong, Mikey Kiely finishing to the net at the other end after Eamonn Foudy had saved well from Jamie Barron.
In the remaining time which included five minutes of 'injury time' each side added three points
The games against Tipperary and Waterford will have given Clare boss Brian Lohan and his backroom team an indication of who is pressing strongly for places in the starting line up for the upcoming league camaign which begins on February 5 with a home tie against Westmeath.
Eamonn Foudy again impressed for Clare while Brandon O'Connell and Cian Galvin did well in defence. Paddy Donnellan had a good game at midfzield while Keith Smyth made an impressive debut as did Kilmihil man Gearoid O'Grady who plays his club hurling with Kilmaley
Scorers; Clare; Aidan McCarthy (0-10), 6 frees, 2 '65's; Mark Rodgers (0-4), Aron Shanagher (1-1), Keith Smyth, Paddy Donnellan (0-2) each; David McInerney, David Fitzgerald, Ian Galvin, David Conroy, Gearoid O'Grady (0-1) each
Waterford; Stephen Bennett (1-8, 1-0 penalty, 0-6 frees); Mikey Kiely (1-3); Padraig Fitgerald (0-2), Shane McNulty, Darragh Lyons, Patrick Curran, Kevin Mahony, Jamie Barron, Reuban Halloran (0-1) each.
Clare;
1-Eamonn Foudy;
7-Cian Galvin
3-Conor Cleary
22-Rory Hayes;
5-BrandonO'Connell,
23-David McInerney,
6-Darragh Lohan;
8-Paddy Donnellan
25-Diarmuid Ryan
9-David Fitzgerald
11-David Conroy
14-Aidan McCarthy
13-Mark Rodgers
21-Keith Smyth
15-Ian Galvin
Subs;
2–Paul Flanagan for Lohan (inj. 16)
26-Jack Kirwan for Galvin (51)
17-Gearoid O'Grady for Rodgers (53)
10–Cathal Malone for Donnellan (57)
18–John conneally for Ryan (60)
24-Aron Shanagher for Smyth (62)
4–Aaron Fitzgerald for O'Cnnell (67)
19-Mike Gough for Hayes (68)
20-Oisin O'Donnell for Conroy (70)
Waterford;
1-Shaun O'Brien. 4-Conor Ryan, 3-Iarlaith Dal, 2-Cathrach Daly; 18-Michael Harney, 5-Jack Fagan, 7-Shane McNulty; 8-Paddy Leavey, 9 Darragh Lyons; 10-Aaron Ryan, 13-Kevin Mahony, 12-Patrick Curran; 20-Stephen Bennett, 21-Mikey Kiely, 15-Padraig Fitzgerald
Subs; 17-|Jamie Barron for A. Ryan (49; 23-Reuban Halloran for Curran (49);  25-Jack Prendergast for Mahony (60);27-Tom Barron for Harney (68)
Referee; Simon Stokes, Cork