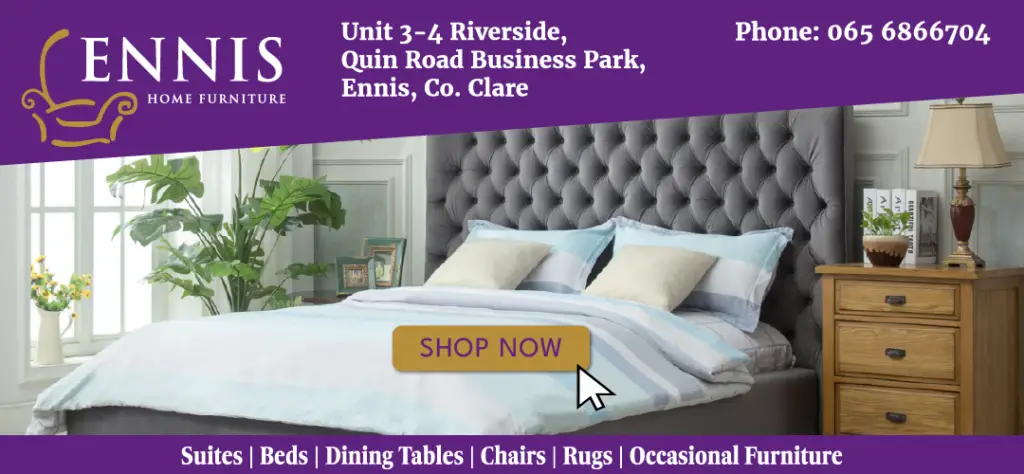 SUCCESSES OF ENNIS sporting stars is to be honoured with a mayoral reception.
Mayor of the Ennis Municipal District, Cllr Ann Norton (IND) proposed a mayoral reception for the Ennis Track team that won the Junior Men's European Club Cross Country Championship in February. The team was comprised of the Casey brothers, Dean and Dylan, Niall Murphy and Mark Hanrahan.
"We could all do with a celebration," Cllr Clare Colleran Molloy (FF) stated while seconding the proposal. "I can remember the day in February, seeing Dean and Dylan come in first and second was extraordinary, I think we have Olympians for the future," Cllr Mary Howard (FG) commented. "It is a fantastic achievement for an Ennis team to win a European title, they are fully entitled to the reception," Cllr Pat Daly (FF) observed.
According to Cllr Paul Murphy (FG), a wider scope of sporting stars should be included in the reception. He listed the success of Barefield duo Ethan Coughlan and Tony Butler who along with Kildysart's Conor Moloney made their debuts for the Munster senior rugby side and followed this up by winning an U20 Grand Slam in the 6 Nations with the national side. He also referenced Ennis' Alana McInerney who was called up to the Irish women's rugby squad for the first time in October. "Winning medals is great but we have to recognise others, that is not having a dig at anybody," he stated.
His suggestion was welcomed by Cllr Norton. "The reality of it is, there's a huge amount of things happening in our local area and it is important to acknowledge and recognise different people for different reasons. With the predicament of the last two years, unfortunately we haven't been able to get people together. A number of motions have been put forward for mayoral receptions, we are hoping to do one within next number of weeks to try and acknowledge some of the successes".
Cllr Howard shared her regret at the meeting that she was unable to hold civic receptions during her tenure as Mayor of Clare. She said councillors should put their thinking caps on to ensure nobody is omitted from the reception. "As opposed to doing something small in the Chamber, we should do something in the Foyer, we need to acknowledge the people while they are alive and with us". Cllr Norton replied, "This won't be for just one group, it will be other groups that have been on the list already".
Hosting a larger scale event would work better, Cllr Johnny Flynn (FG) agreed. "To maintain their athletic performance during COVID is very impressive, young people have really suffered so much over the last two years, it is important to recognise them and their achievements".