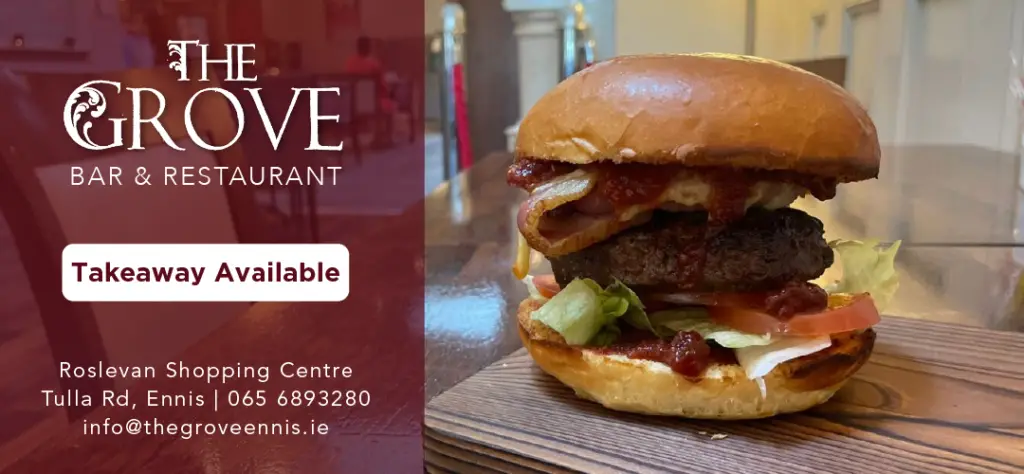 *Cllr Paul Murphy with his wife Siobhán and two sons Cathal and Johnny. Photograph: Eamon Ward
For the second time in his political career, Cllr Paul Murphy (FG) has been elected Mayor of the Ennis Municipal District.
An elected representative on Clare County Council since 2007 when he was co-opted to fill the seat vacated by Joe Carey (FG). This term will mark his second as Mayor of the Ennis MD, he last filled the role in 2017.
In proposing Cllr Murphy for the post, Cllr Ann Norton (IND) expressed the view that he would be a positive Mayor. "Paul is extremely genuine, he is an extremely caring person and he will be a huge asset". She believed his work as a councillor has been "huge" and pledged to give him her full support during his year-long term. The Barefield resident noted that COVID-19 meant the public gallery could not be filled with his supporters.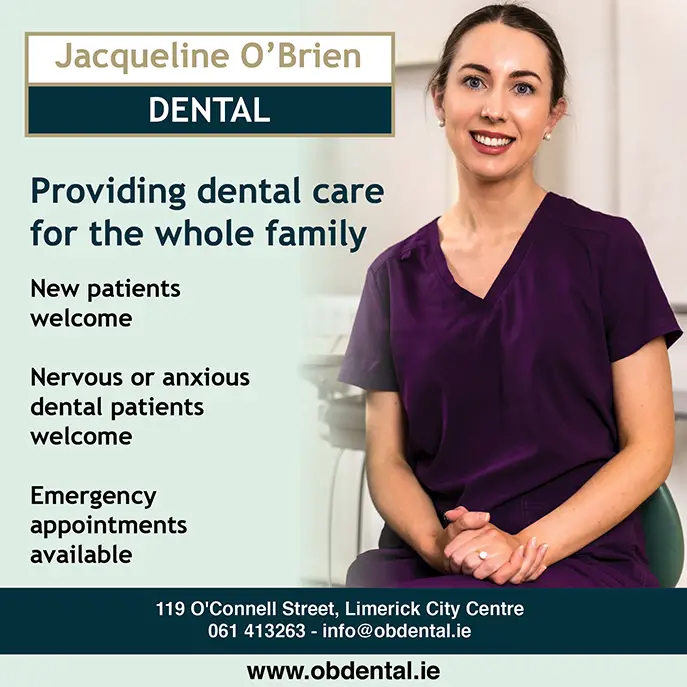 Director of Service, Carmel Kirby formally welcomed Paul's wife, Siobhan and two sons, Cathal and Johnny to the AGM.
His election was seconded by Cllr Clare Colleran Molloy (FF). She acknowledged the "wealth of experience" he would bring to the role. "It is hard to believe it is only a few years ago that he took up the mantle," she reflected. Cllr Mary Howard (FG) also voiced her congratulations.
A novel suggestion was put forward by Cllr Pat Daly, "Paul is an outstanding councillor. One thing I'd say to Paul, he is very active on the bicycle, instead of bringing the car, I suggest he use his bicycle to travel to functions during the year as Mayor". His predecessor, Cllr Johnny Flynn (FG) observed, "he would have two chains to deal with then," and agreed that his experience would benefit the MD.
"I have no doubt he will do as good a job as any," Cllr Mark Nestor (FF) stated. "Éire Óg and Clarecastle have had many the battle on the field, hopefully we won't bring it into the Chamber".
Addressing the meeting, Cllr Murphy announced that it was an honour to become Mayor but "surreal not to be able to shake hands with the staff and my colleagues. I personally miss the warmth, the handshake or the embrace of friends in happy and tough times," he admitted.
He acknowledged the adaptation of the Municipal District during COVID-19. "We have been talking for the last number of years about mobility plans and within weeks it became real and it had to be done".
Promotion of Ennis and improving accessibility for pedestrians and cyclists at the Clareabbey Roundabout were listed by Cllr Murphy as key aims for the year ahead. He paid tribute to his wife Siobhan and two sons, Cathal and Johnny for their unwavering support and continuing to be the backbone of the Murphy family.
During his address, Paul also welcomed the return of The Clare Echo in its print format. "It is good to see Páraic and The Clare Echo back on the stands today, it is a sign we are getting back to normal. The Clare Champion have been going strong for the past few weeks, providing the good and bad news".
"I do always say, Clarecastle and Ennis compliment each other, I do firmly believe that, I am a proud Magpie in the parochial sense but I do believe in the bigger picture they help each other. I will keep banging on the door of TII with Clareabbey Roundabout. A straight forward approach is the best approach and a unified approach is the best way to tackle things," he concluded.