The Mayor of Clare has been told off for not knowing how to compost correctly after it emerged "a multitude of rats" took residence in his bin.
Councillors Mary Howard (FG), Roisin Garvey (GP) and Mark Nestor (FF) requested Clare County Council at its November meeting to "provide subsidised composter bins and water butts to the general public as was done historically by the old Ennis Town Council".
Compost bins were introduced by Ennis Town Council in the early 2000s to the wider public, Director of Service Carmel Kirby confirmed but pointed out, "The bins were sold at cost price and were not subsidised as that would be contrary to the polluter pays principle. At that time home composting was a relatively new concept and the bins were not stocked by hardware merchants unlike now where they are readily available".
Kirby stated that legislation has since moved on and outlined that over 29,000 households in the county are availing of the brown bin service which caters for kitchen waste including compostable material. "I am not aware that Clare County Council ever provided water butts but again these are now stocked by all hardware merchants. Water is such a valuable resource we should conserve and reuse it wherever possible. Therefore in light of my comments above we do not intend to provide composters or water butts at this time and they are also now readily available to purchase".
Prior to the discussion, a delegation from Fridays for Future Clare had addressed the meeting with Cllr Howard praising them for "getting the conversation going, people now want to make a difference". She added, "Most of my soil in the garden has been created by compost. People need us to lead and incentivise them to buy a composter or a water butt". The Ennis representative queried if something further could be done on the reply and recalled that the Town Council sold the bins at cost price, "You could create a wonderful garden from kitchen waste".
"They are needed now more than ever, people are dying to do the right thing," Cllr Garvey acknowledged. Cllr Nestor was adamant inactions in 2019 would be very visible in a decade. "If we don't do something positively for the future now, then we will be wasting our time in 10-20 years. They are two small steps that can be taken, if it was something done in the past it is something we could do now".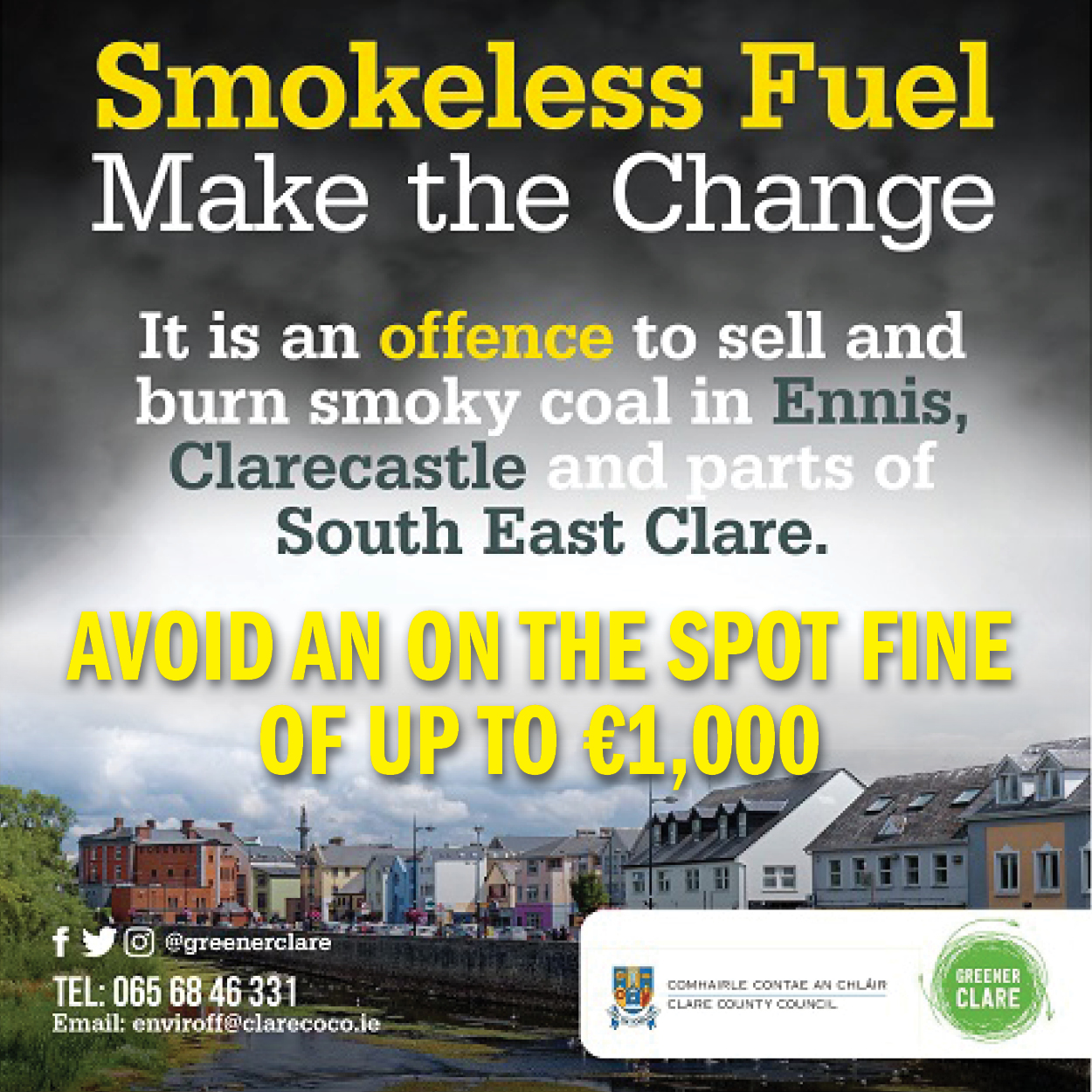 Shannon Town's Cllr Gerry Flynn (IND) wished to see costings of such a project. "How can it be carried out and how can it be costed? We'll be the ones accused of not being proactive".
Mayor of Clare, Cllr Cathal Crowe (FF) then confessed to having a compost bin over ten years ago, "It attracted a multitude of rats, it was like a nest of rats". He was interrupted by Cllr Garvey who remarked, "That is a myth about compost heaps. You obviously missed a lot of the workshops done by the Council on composting correctly. Ones that were fully maintained had no rats. I'll come over and show you".
"I did compost correctly, they were very intelligent rats because they managed to get in," Cllr Crowe replied.
Cllr Michael Begley (IND) availed of the Council's scheme to start composting but did not attract any rodents to his Clonlara home. "My experience was not the same. I consider composting not to be an easy task. If we are to go this route, we need to do training and give information to all the people interested".
"It is something that takes a lot to get used to. I have been composting for years and I've never had any vermin, you must have been doing something wrong," Cllr Howard said of Crowe's composting mishaps.