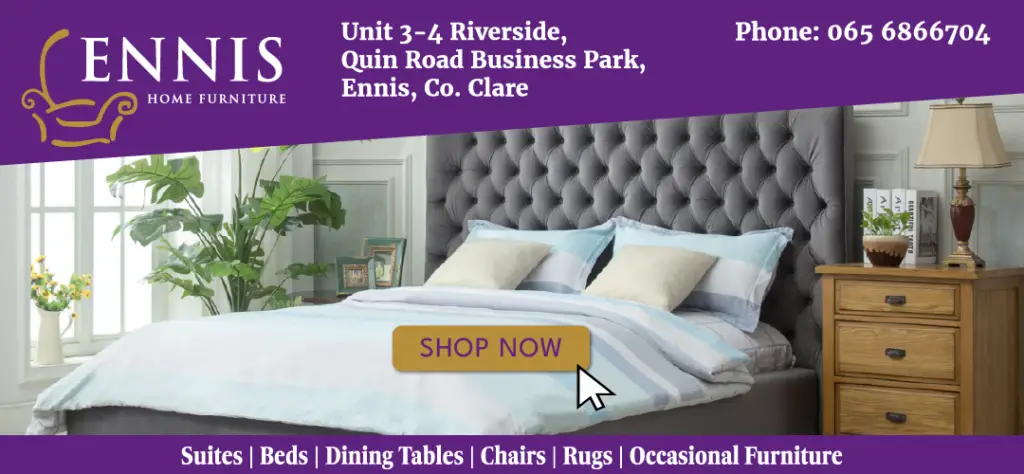 Having the title Cathaoirleach as opposed to Mayor of the Municipal Districts across Ireland has caused many debates but is it just a title or can the person in the position really influence change regardless of how it is said or spelt, we asked some of the people vacating and taking up the role in Co Clare.
Cllr Mike McKee completed his twelve month term as the Shannon Municipal District's Cathaoirleach, he found the label quite effective. "It's certainly not just a title and I must say the burden has been lifted off my shoulders in the last few days having relinquished the chain of office. It was a great twelve months and I thoroughly enjoyed it. If you're asking does it make a difference being Cathaoirleach, it certainly does, when you try to contact different Government departments they take it a lot more seriously when you have the term 'Cathaoirleach' at the end of your name, I've always used that if it's on emails, if it's on phonecalls I've always let people know I was Cathaoirleach and they did stand up and take notice when you did that, so it certainly has an impact".
Independent councillor, Ian Lynch last week was elected as the Cathaoirleach of the West Clare Municipal District. He's confident the tag will be of use to him for his tenure. "I think it is more than a title. You have the direct line to the Executive and they've already their commitment to the role in West Clare. It's the fourth year of a very different dynamic in the Council and a huge dynamic change has taken place here in the Council chamber with a new CEO and a new management team. This year is the first it's really bedded in so it's an opportunity to drive on and the projects that have started and there's a lot of projects but now it's to see them go to fruition, there's no point in talking about them.
"I do believe the role does carry a certain amount of weight with the Executive and I do believe the support will come with the role and we will get a lot of jobs done, it's important that we look at communities over the next twelve months because we're not getting the commitment from Government, Clare County Council have committed to the rural directorate here and I do believe that rural communities are the key to the heart and soul not alone of West Clare but all rural towns and villages in the rest of the country. It's going to be an exciting and busy year but I'm hoping we'll achieve a lot".
Shannon Municipal District's new Cathaoirleach, Cllr Gerry Flynn is going to use his role to "demand" more for his area. "I can only speak for myself and over the years I would feel that I have delivered for the Shannon Municipal District and I am confident that I will get more resources from Clare County Council to make sure that the Shannon Municipal District has a place at the top table, at the minute we don't have a place at the top table. I want more emphasis on the Districts and of course closest to my heart would be Shannon naturally enough, it is the area that elects me so I would be hoping that the Shannon Municipal District could be as clean looking and tidy looking as the Ennis Municipal District, I'm a former Chairman of the Tidy Towns in Shannon we are disappointed that we're not getting a fair share of resources in Shannon to make sure the built environment is kept up to an acceptable level.
"It's not that I want to be negative but I wasn't elected to be in there and be happy all the time, my job is to demand and I'm demanding on behalf of my constituents so for the next year I will be demanding even more and more to make sure that our Shannon Municipal District is brought up to a very high level because we've had issues there over the last few months with the maintenance of the town, the grass area and you could say the same for Newmarket and Sixmilebridge similarly. There are issues of resources but it's how the issues are distributed and we want fair and equal distribution of resources so that the districts and I'll go back again to Shannon, a third of the income going into Clare County Council from the business sector comes from Shannon".