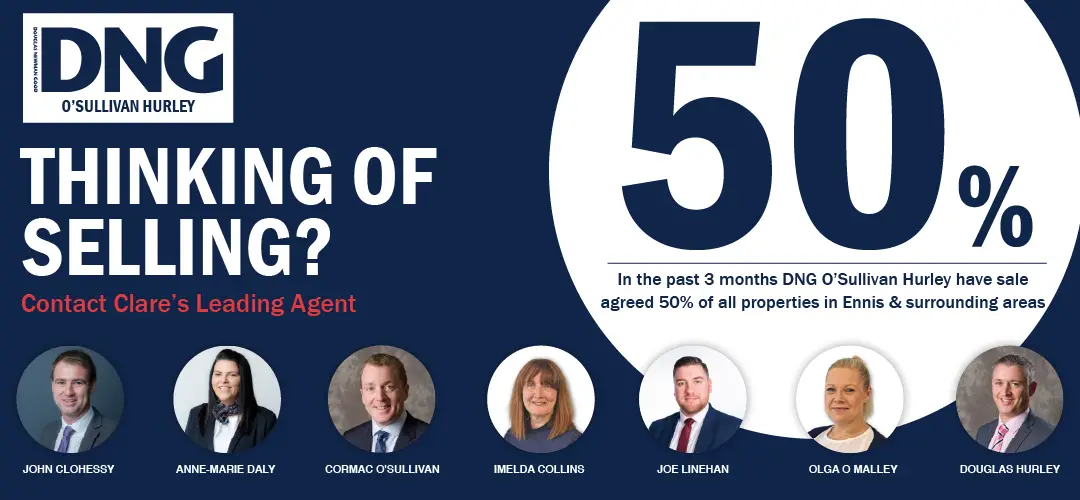 *Junior Minister, Anne Rabbitt speaking at the official opening of FASD's Ennis HQ. Photograph: Natasha Barton
A NEW ORGANISATION aiming to raise awareness for foetal alcohol spectrum disorder (FASD) has officially opened their headquarters in Ennis.
Minister of State at the Department of Children, Equality, Disability, Integration and Youth, Anne Rabbitte TD (FF) officially opened the headquarters located on O'Connell Street in Ennis.
The organisation, which is now based in Ennis, aims to raise awareness for foetal alcohol spectrum disorder (FASD), a condition present in children whose mothers consumed alcohol during pregnancy that may result in physical deformities, behavioural issues and intellectual disabilities.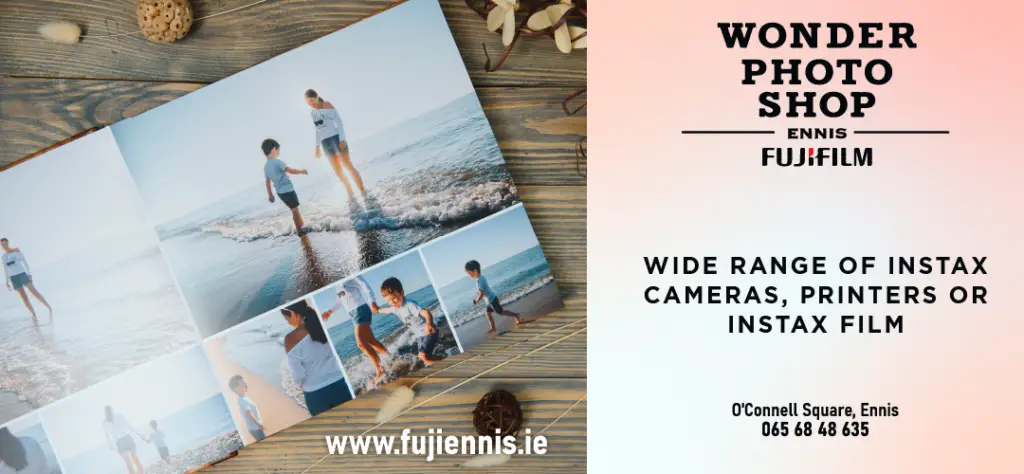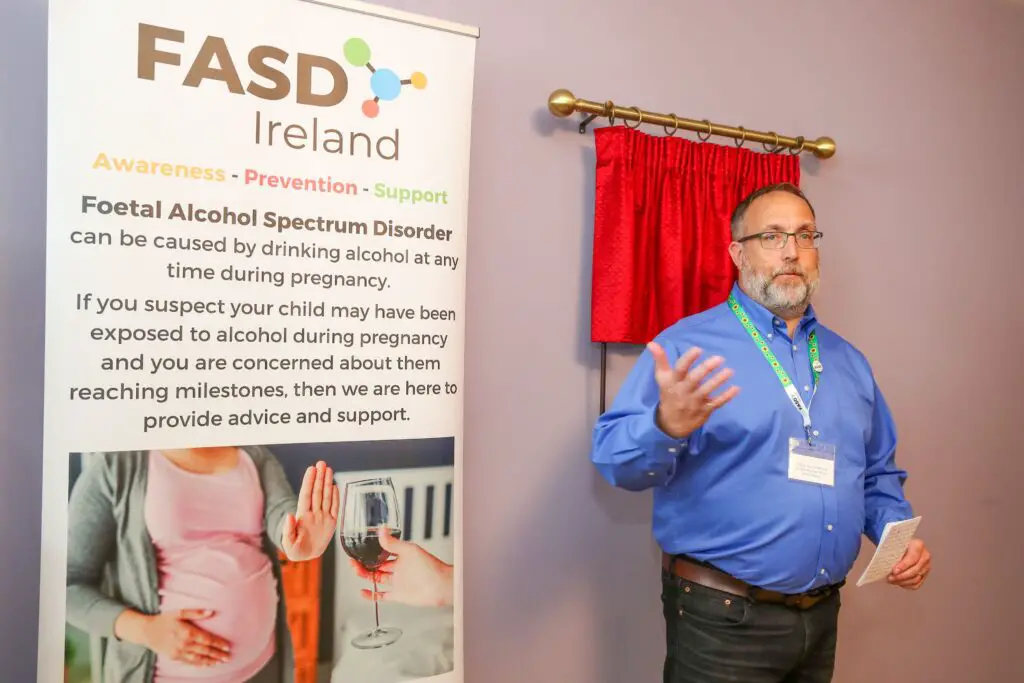 80% of Irish women on their first pregnancy have reported consuming alcohol while pregnant which puts Ireland at number five in the world in alcohol consumption during pregnancy, this has naturally translated into a huge prevalence of FASD in the country.
While true numbers are not known it is estimated that, in Ireland, there are 47.5 persons with FASD per 1,000, significantly exceeding the global average of 8 per 1,000. With FASD Ireland's new headquarters Clare is at the forefront of fighting the national problem.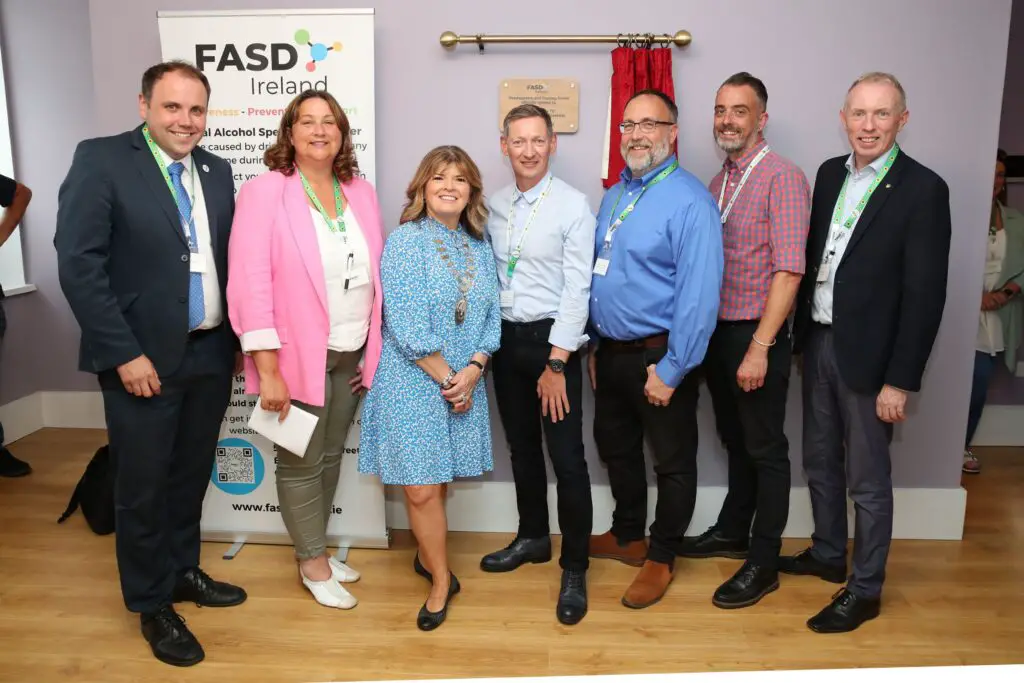 At the opening, Tristan Casson-Rennie CEO of FASD Ireland explained what the organisation aimed to do, "We need to now address the education system, we need to start skilling people up on what FASD is all about. It is so significant in our communities. We need to start recognising FASD across the country, not only in schools and the health service but with employers because these children, they grow up and they have jobs."
"We are launching a campaign on world FASD awareness day, the 9th of September. We are hoping to partner with pubs, club and restaurants to get the message into their bars. We are all aware that at Christmas we allow a driver to have a soft drink for free, why don't we allow somebody who's pregnant to have a soft drink for free as well? We can do that, it's so simple, and that is the start of our campaign".
Tristan also committed the future of FASD Ireland to Ennis, "We hope to set up an FASD hub where families, parents, social workers, anyone who's touched by FASD can ring us 7 days a week and ask for help and support, and we want that to be here in Ennis. We believe firmly that we belong here in the town despite the pressure all organisations get to move to Dublin. We love being a part of the community in Ennis".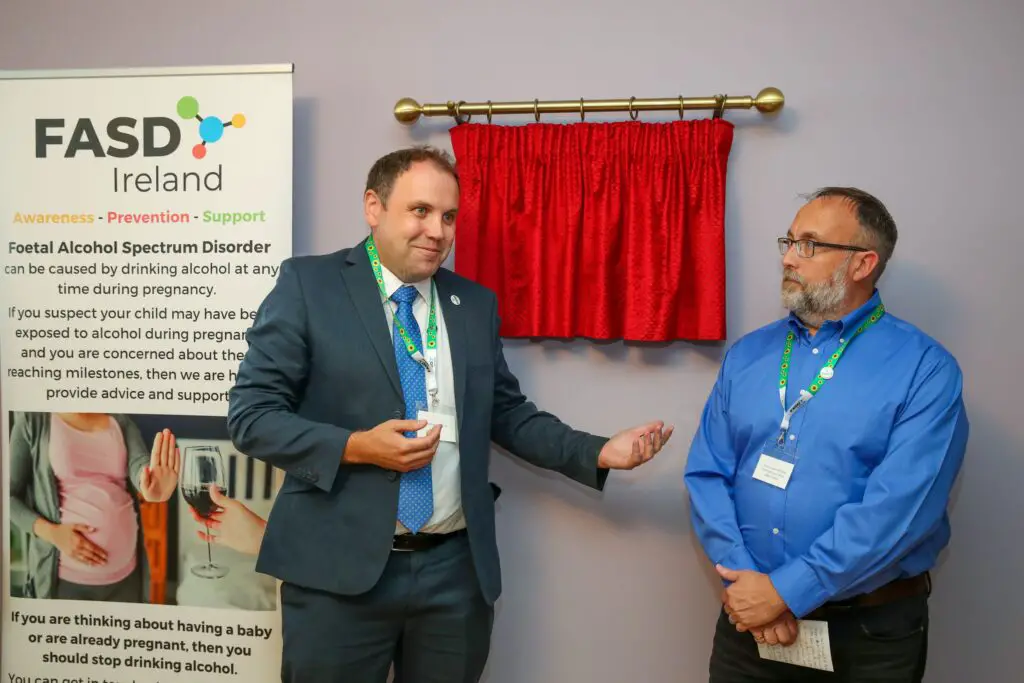 Clare TD, Cathal Crowe (FF) was credited with playing a part in setting up the organisation. He said that FASD "is quite taboo in Ireland, if a child has a diagnosis of FASD, you are saying in that moment, when an educational psychologist signs off on that diagnosis, to the mom sitting across the table, that you consumed alcohol while you were pregnant. That's casting a lot of apparitions on a mom. Sometimes they can be 7 or 8 weeks pregnant, still enjoying a good social life and not realising they are carrying a baby, sometimes it's through alcoholism they continue drinking and sometimes it's through lack of awareness, lack of education.
"We won't solve it all, but certainly I think the awareness can be dealt with here and I think we need to break through this taboo. The problem in Ireland is that we are certainly, certainly underdiagnosing FASD but also, we most probably are wrongly diagnosing. Everyone coming out with a diagnosis of autism, dyscalculia, dyspraxia, these are such spectral disorders that we're not always getting it right from a diagnosis point of view".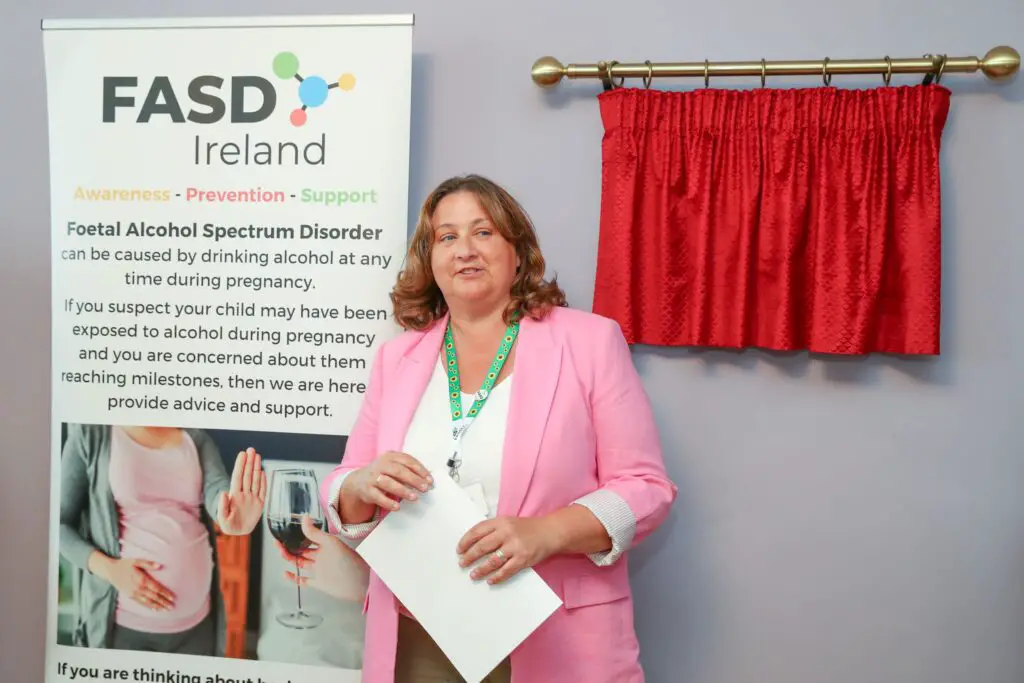 Junior Minister Rabbitte told The Clare Echo that FASD was a major topic within her Department. "By establishing a headquarters in Ennis it is a conversation piece, it is a public health piece. When I was a teenager there used to be campaigns 'don't be pregnant and drink'. It was as simple as that. Maybe in the 21st century we need to go to TikTok to inform people about the awareness that's required".