A HALO LIGHT over the Virgin Mary at the Hermitage Grotto "has been causing problems for some time".
In a recent proposal before the Ennis Municipal District, Cllr Mary Howard (FG) stated, "The halo light has not been working in quite some time" in Hermitage. She asked the local authority to replace or repair this "as soon as possible". Her plea was seconded by Cllr Paul Murphy (FG).
Acting senior executive engineer in the Ennis MD, Paddy Tiernan noted, "The statue in Hermitage has been maintained by the local community group for several decades. Historically the group engaged their own contractors to carry out repairs and maintenance work including electrical works. Ennis MD have recently inspected the area and assessed the issue with the halo. It has become apparent that the existing electrical supply cable has been damaged and will need replacement. This will require an application to the ESB and will likely involve the requirement for a new mini pillar and metered connection.
"There will be a once off cost associated with this together with ongoing electricity bills from the ESB. Ennis MD will request the Rural Development Officer to engage with the residents association to advise on a possible funding source for once off costs. Clarification and agreement will be required with regards to responsibility for payment of the ongoing ESB bills".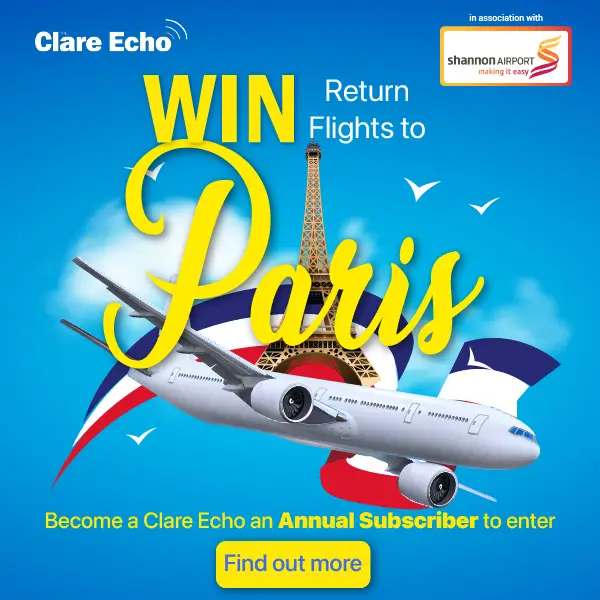 Regular representations have been made by residents, Cllr Howard said. "The cable is possibly cut, I'm thinking of next May, they like to maintain or paint it, they've since got a tap installed which is great. This halo has been causing us problems for some time. We've about a dozen of these grottos in Ennis, there's huge pride taken in them and even a book done about them by the Clare Roots Society".
Grottos including the one in Hermitage are "very important to the residents".
This is going on for quite a period of time. This is very important to the residents of this area.
Support was also voiced by Cllr Clare Colleran Molloy (FF). "St Michael's Villas have recently formed residents association, that will help with grant funding. I don't imagine it will cost too much".