MARTY Morrissey and Bernard O'Shea are back for a second run of their road trip TV show.
In this new three part series, Marty and Bernard meet people from different areas of Ireland who do remarkable things for their community. Each week they will meet a new group, with whom they will set a challenge in order to fundraise for that group.
In tonight's episode Marty and Bernard visit the RNLI in Kilrush where they set a challenge to write a song and perform it live.
Speaking with Lauren Guilfoyle on her Clare Echo Instagram live takeover, Marty said: "The RNLI do incredible work. Sometimes we forget that the RNLI are called out to sea. I was brought up here on the Atlantic ocean and on a cold January night at three in the morning to be called out to sea is not something I would like to do myself.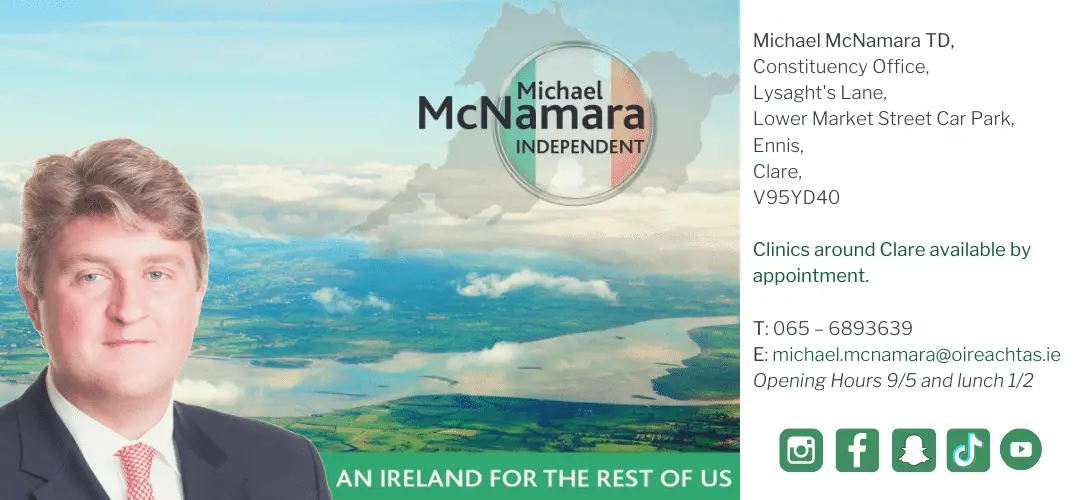 "I admire them. The concept is that we have a bit of fun, but more importantly it's about them, it's about the community and throwing a spotlight on them and what they do."
Marty commented that the work of the RNLI often goes unnoticed and commended them for their dedication to saving lives at sea.
"They don't look for publicity. The only time that they look for anything is to fundraise to try and keep it going. But their dedication and their commitment to what they love to do is inspiring," he added.
Catch Marty and Bernard – On the Road Again on Wednesday, May 19th on RTÉ 1 at 9.35pm.