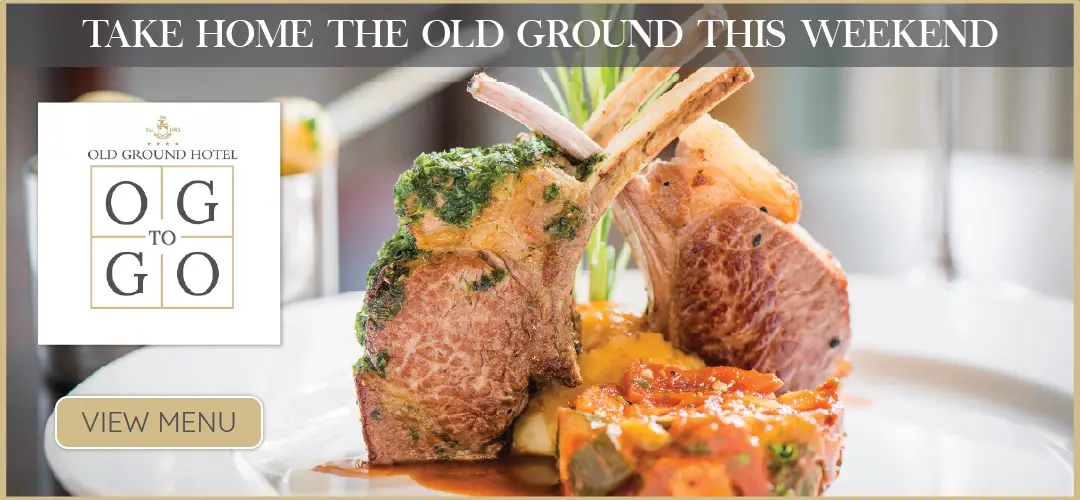 *Clare's Cillian Brennan gets away from Paul Geaney of Kerry. Photograph: Martin Connolly
WHEN I sit down to pen a column for The Clare Echo, a defeat is usually handled with a critical look at where the side has gone wrong. However on this occasion I can offer nothing but praise for this Clare team, whose 2019 Championship journey came to a heartbreaking end on Sunday at the hands of Meath. As the old saying goes, Clare died with their boots on in Portlaoise.
Leaving aside that they certainly weren't going up there for a moral victory, you have to take your hat off to Colm Collins and his team. From 1 to 20, the workrate was unbelievable and the tactics were well executed. This all resulted in Clare putting 1-18 on the scoreboard, a number you'd fully expect would be enough to buy a victory. But it didn't on this occasion. I know it's a hard defeat to take but as a Clare supporter, you can give nothing but credit for the performance. The Super 8s was just a step too far, and while I take no pleasure in saying it, maybe that's for the best because another three weeks of physical endurance against top class opposition could have potentially flattened this side.
By way of getting the constructive criticisms out of the way, obviously Meath pinpointed the centre of Clare's defence and sliced through it with ease an awful lot. As our half forward line drifted back, as they often do, Meath built momentum from their half-back line and that's where most of the damage came from, with those impressive overlapping moves. Most of their scores and particularly their two goals came right through the middle, which was disappointing to see. It's an area I pointed out prior to the game, and one which Clare had difficulty in addressing. However, this criticism is overshadowed by just how impressed I've been with Clare in recent weeks.
Colm Collins got the best out of all of them on Sunday, with men bursting off the shoulder to break down the Meath defence. When Dermot Coughlan kicked our last point when a goal was needed, you couldn't but feel sorry for them.
I'd like to highlight one passage of play that summed up perfectly Clare's level of effort and determination. Trailing Clare by a point as half time beckoned, Meath's Donal Keogan rounded Stephen Ryan to fire home into a seemingly empty net but for a last ditch, goal-line clearance by Kevin Harnett. Unfortunately, Bryan Menton was on hand to net the rebound, but it was Harnett's attempt to block this rebound which really caught my eye. Kevin has just come back from a broken cheekbone two weeks ahead of schedule so he could face Meath on Sunday. He shouldn't even have been on the field and yet he had the bravery to dive, face first, in a bid to stop that goal. If only Kevin had a bigger face, he would have stopped the effort but as things stood, it was advantage Meath going into halftime. However Clare kept their foot on the pedal and two points from the excellent Gordon Kelly and Jamie Malone brought the sides level again.
And that was the story of the game – time and time again, Clare looked like they were in a position where they could have thrown in the towel but they refused to do that and the fight stayed within them to the final whistle. It was performance-of-the-year stuff for many of them; Sean Collins, Cian O'Dea, Dean Ryan, all excellent. Dermot Coughlan's return was akin to finding a new player after coming back from a horrific injury.
Goalkeeper Stephen Ryan has turned out to be our success story of the year. It's funny how things go; Stephen was well down the pecking order earlier this year but following a series of injuries, he was the last man standing and in some respects, our default goalie for the championship. Clare's goalkeeping coach Declan O'Keeffe has nothing but praise for the Kilrush Shamrocks man and it's easy to see why; a willing student, huge workrate, good under a high ball and comfortable in possession, Stephen Ryan has impressed. I would be surprised if he hasn't done enough to earn the Number 1 shirt on merit heading into 2020.
As sights turn to club football again, we can reflect on Clare's 2019 as yet another step in the right direction. Their fitness levels look absolutely savage right now. Clawing onto their place in Division 2 was the luck they deserved earlier in the year, as they fought tooth and nail for everything else they got as the season progressed. They also learned to tactically adapt following a benign performance against Waterford in the first round of Munster, which set them on their way to four impressive performances and an intriguing journey from a spectator's point of view. To get to the last 12 in Ireland, and just one point away from the Super 8s, we have to be so proud of the players, management and backroom team. We have mentioned numerous times, they fight above their weight and this year they've done it again. The Super 8s would have been an unbelievable achievment.
However huge steps forward have been made, and if Colm Collins remains at the helm and keeps this group together while continuing to develop the younger players in Clare, the target of Super 8 football for next year can be an absolutely realistic one.