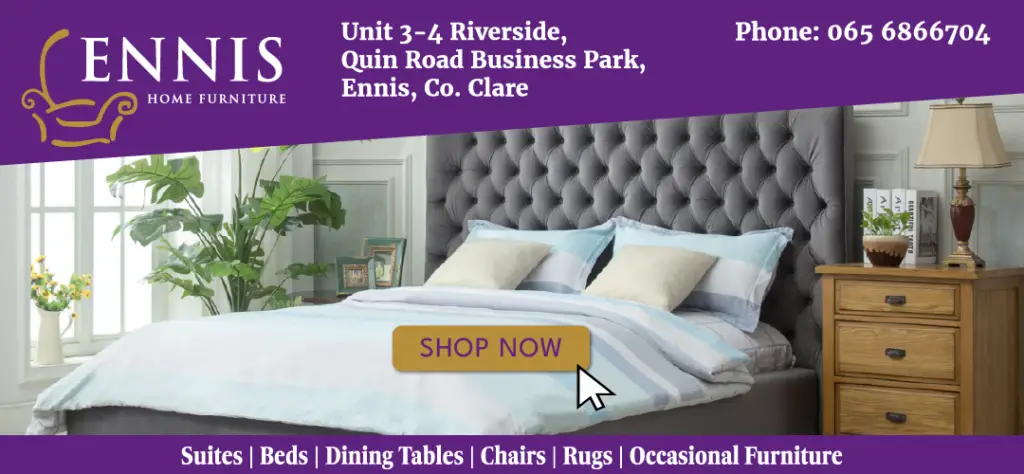 *Crowds at Fleadh Cheoil na hÉireann in Ennis. Photograph: Eamon Ward
Planning needs to begin now so that Ennis can host Fleadh Cheoil na hÉireann to mark a decade of the traditional music festival last being held in Co Clare, elected representatives have said.
At Tuesday's meeting of the Ennis Municipal District, Cllr Pat Daly (FF) called on the MD to enter into regular contact with Clare Comhaltas focused on hosting the Fleadh in Ennis to mark ten years since the running of the 2016 and 2017 events.
In late 2019 and early 2020, "proactive" meetings were held between Clare County Council's Tourism Department, Clare Comhaltas and the Fleadh Nua committee. Acting Head of Tourism with the local authority, Deirdre O'Shea said the discussions focused on exploring a business case aimed at expanding the current Fleadh Nua to "an annual signature festival for Ennis and Clare". Planning will resume when guidance is issued on the hosting of festivals and events in light of COVID-19, she added.
Forward thinking and planning is required, Cllr Daly outlined. He said that he and former councillor Christy Curtin approached Clare Comhaltas in 2012 about the prospect of bringing the Fleadh back to Ennis. "There is no doubt the 2016 and 2017 Fleadh will go down in memory, I would love to see it happen again".
He predicted there would be a vaccine for COVID-19 by 2026. "We should be planning ahead, there are a lot of things to be done". The Gallows Hill resident admitted that not being able to get past Fawls Bar from the Ennis Cathedral with the throngs of people was among the highlights of his lifetime, such was the crowd and atmosphere in the town at the 2016 Fleadh.
"Ennis has a track record when it comes to traditional music. There is no doubt about it, when it comes to traditional music there is no better place than the town of Ennis," Cllr Mark Nestor (FF) stated. He said it would take a strong committee and a lot of effort to bring back the Fleadh. He suggested marketing Ennis as "The Fleadh Town". Nestor added, "How we market the town is very important. It could be very beneficial to the tourism that we see Ennis as The Fleadh Town".
Referring to signs and tags in the vicinity of Killarney, Cllr Mary Howard (FG) believed Ennis and the county was shy in marketing its greatest strengths. "Clare is the home of traditional music and dance, we should put it on our signage".