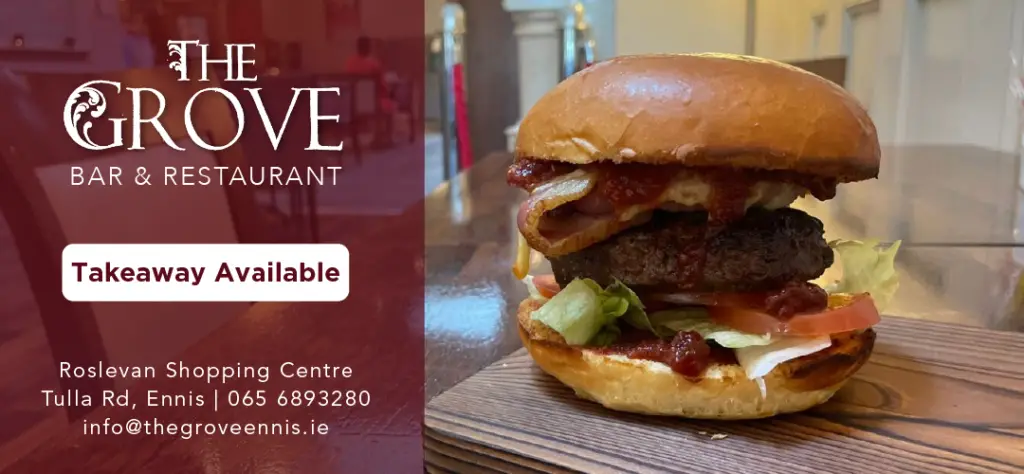 Barry Pilkington and Bohuska Zajacova. Photograph: Natasha Barton
THE Market Bar in Ennis celebrates 10 years in business this weekend.
A notoriously challenging industry, The Market Bar's success is all the more impressive as a quick calculation will tell you that Barry Pilkington and Bohuska Zajacova opened their doors in November, 2011, deep in a global recession. Now, as they mark 10 years in business, economic turmoil has popped its head up again in the form of a global pandemic.
Gallows Hill native Barry recites a quote sent from his mother when surmising their against-the-odds success, "When you see a successful business, someone made a brave decision". When observing the story of the Market Bar's rise as a favourite local bar and restaurant, there's no doubting the bravery that marked its success.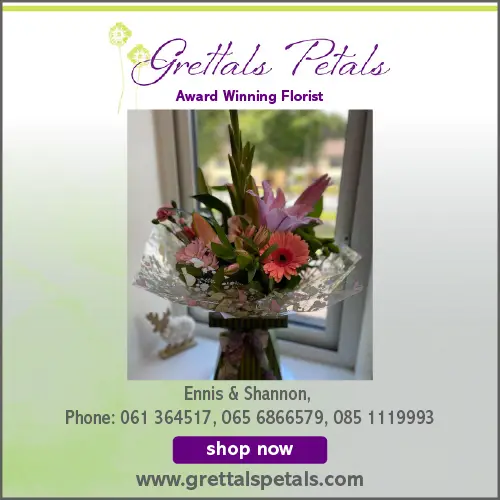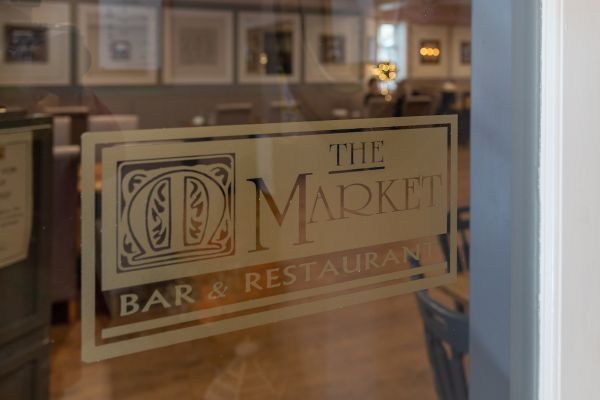 Bohuska, a Slovakian who has lived in Ennis for 18 years, was trying on a wedding dress in her native country in 2011 when she received a phonecall from Ireland – along with it, was the opportunity to purchase the business with her colleague Barry. The then owner of Rogue's Bar & Restaurant was closing shop – like so many did that year – but first decided to offer his bar manager (Barry) and floor manager (Bohuska) first refusal on the business.
"I was getting married in 2011," Bohuska tells The Clare Echo. "I was in Slovakia trying on my wedding dress when I got the call. He said he was going to close the business and offered me the opportunity to buy it and then myself and Barry started texting about it. I was in Slovakia when we made the decision."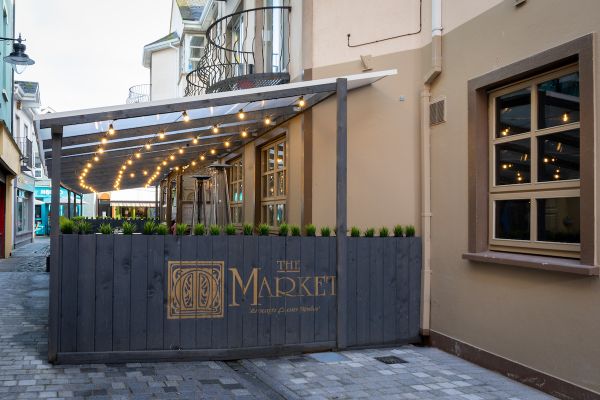 Barry had worked in the industry since the age of 16, previously managing the Grove in Roslevan and the Brewery on Abbey Street before moving to the Merchant's Square premises.
The pair have always maintained a strong working relationship and share similar business goals however Bohuska explains the pair have very defined roles within the business; Barry more likely to be found handling administrative duties while she meets and greets families and manages the floor. As we chat, regulars walk past the table and greet Barry and Bohuska by name. It's that personal touch which has helped them to make The Market Bar a household name in Clare.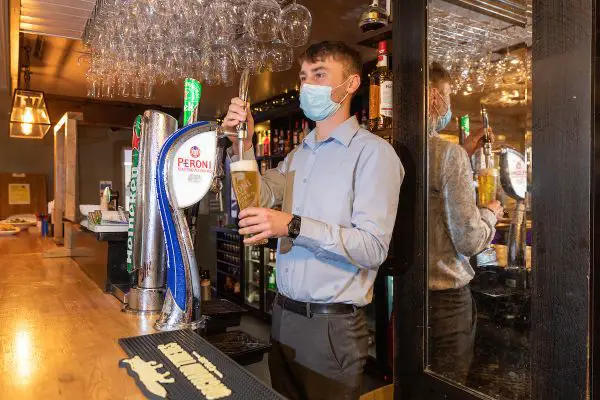 Over the 10-year journey which started when they were just 27 and 29-years old respectively, a lot of parallels can be drawn between Bohuska and Barry. Both were married to their partners within a year of each other around the time of The Market Bar's opening, Bahuska to husband Milan and Barry to wife Helen. Now, they both each have two young children and even share the same child-minder, which Bahuska admits has led to a convenient car-pooling situation for the two families.
"It was 10 years ago, we were very young and didn't know what to expecRot… it was a lot of added responsibility," recalls Bohuska who describes the first two years in charge as a both a learning curve and a "quick wake-up". "For the first year, we were constantly here, morning to finish, seven days." Barry continues, "It was very hard at the start but we started in the middle of a recession."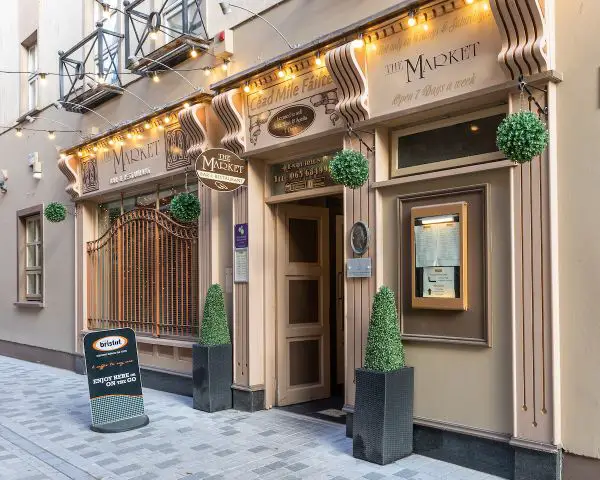 To the observer, it may feel like The Market Bar has been there more than 10 years which is a tribute to its owners but it hasn't been without its ups and downs, which the pair speak about with refreshing honesty. Barry admits that there were some difficult moments in the early days, including being unable to pay the electricity bill. However a commitment to developing their food business and high levels of customer service saw them through the difficult recession years and they begun to see rewards as the decade progressed. They have strongly established themselves as a family-friendly restaurant during the day and a bustling eatery-turn-cocktail bar by night. It's also a go-to destination for office Christmas parties, birthday parties, and more recently, small wedding parties.
The pair are at pains to stress that all this would not have been possible without their partners, parents and dedicated staff members. "We wouldn't be here without our families," acknowledges Barry. "When we had no money, our parents or our partners were giving us loans. Now thank God everything is paid back." They reserve praise for long-serving staff members including manager Mikey Dinan and Lisa McMahon, who is head chef having been part of the team for nine years.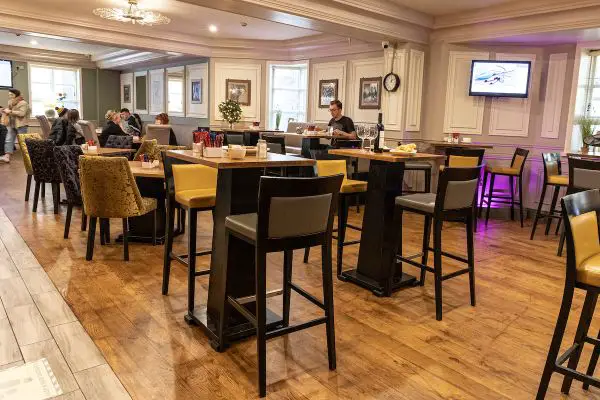 Of course nothing is straight forward in business and the arrival of Covid has meant a number of closures and reopenings over the last two years, a decimation of staff numbers and complications around stock ordering and opening hours. Just as this article is prepared for publication, the Government has announced another change in opening hours for the food & drinks industry ahead of the vital Christmas period. A constant headache, which they have navigated thanks to their hands-on approach. Barry has trained as a chef and can now be found in the kitchen when called upon, while Bohuska continues to help oversee operations despite being on maternity leave.
Bohuska and Barry admit to taking great pride in what they've achieved, when asked to reflect on their decade in business. "It took a while to turn but once it did, we couldn't be happier," says Barry. "We're very proud of what we established and we have a great customer base. Without the customers we wouldn't be here and they were very loyal during the good times and bad times, even during Covid they were getting takeaway and that was very successful."
Such is their relationship with customers that they've been there for the happy and sad moments of many; in some cases hosting the afters of customer funerals, while also watching others' children grow into teenagers and adults. Bohuska says, "What I notice, just because I love the kids, at the beginning some of this the kids were just babies and now they come in and are eight or nine or 10, and you can see how they're growing. They draw a picture, they put their name and age on it and I still have those pictures at home."
Barry adds, "It's all about customer service, you go out of your way to be friendly. We pride ourselves on good service, and that shows when the customers come back and keep coming back."
The Market Bar will be celebrating all this weekend with customer specials. Visit them at Merchant's Square or call (065) 684 9935 to make a booking.