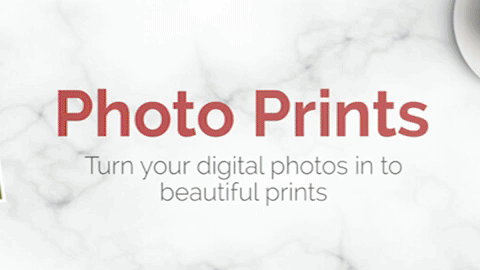 Evan Mangan runs a digital marketing training company called The Marketing Crowd, which specialises in digital marketing strategies for businesses.
A wealth of knowledge has now been built up, accumulated through years of high-level industry experience. Head of Direct Marketing in BT in London, Head of New Media and Marketing for Orange in London as well as Head of European Marketing for Yahoo Mobile are some of the posts he has held.
Evan now delivers training courses on behalf of 8 Local Enterprise Offices (LEO's).
"My advice to people is, don't just use social media as the only thing you use. What you really need is to visualise that your website is at the centre of your digital marketing and that is your sales environment where you have your products, testimonials and videos. You try and drive people into that sales environment. What would be very important is to pull people in from social media," he begins.
Adding, "This is a brilliant free environment to get discovered, increase awareness of your brand, grow a following, but ultimately, it's about driving people back into the website. You are using Facebook, Twitter and Instagram to get discovered, but really to get people to click that link into your website where they will buy your products."
For every 100 individuals that land on your website, only one in every three become a conversion. "When we drive people to the website, we need to make sure that we work really hard to turn somebody who was only curious, into somebody who might acquire a purchase," Evan affirms.
Drawing on a proven track record over a long and successful career, Evan has compiled some essential tips for business owners looking to leverage the power of social media to drive their business sales for this Christmas season.
The first tip is having a dedicated page for the topic you are promoting. "If you send out a post or add on social media about product X, you have got to drive them to a page that's just about product X, no other distractions," Evan explains. Relevance is the key component here, as well as the page loading quickly. Facebook tells that if a page takes more than 40 seconds to load, 40 per cent of people will abandon. A page speed test can be checked by availing of the Google 'speed test' or on the website gtmetrix.com.
The second tip is when people land on your page, they need to immediately understand what makes your page or product different. "Too many people talk about the price. People are not always looking for the cheapest, but quite often a mixture between quality and value." Features, benefits of the product and what makes it different is important here. People don't read text. Statistics show that we only read between 20 and 23 percent of text. "When you drive people to your page, it has to be bullet points and easily scannable," Evan adds.
The third tip relates to testimonials. People want to know what others think of this product or service. Getting testimonials from previous customers is crucial, Evan asserts. "You should email them and ask if they wouldn't mind leaving a testimonial. The point is you need to get them on your website. You shouldn't keep them only there though. You should embed Facebook reviews on your website."
The fourth tip is to have a product video. Whether a product or service, a business should have a 60 second video that explains what the product or service is about. Evan cites studies that show that conversion rates double, where a business has these videos. Evan states, "Not everybody understands how a product or video works. The LEO office runs a training course 'How to make marketing videos.' This is very helpful in this regard"
The fifth and final tip, is about retargeting. This offers a way of getting back in front of the other 97 per cent of people who do not convert to a click on your website. "They were interested, it's just that they were not at the point of enquiry or purchase. There are two ways of getting back in front of them. One is to run Facebook retargeting ads and the other is to try and tempt people to leave their email address when visiting your site by offering discounts and other incentives" Studies show that by running Facebook retargeting ads, your conversion rate could increaser from one to three percent to between four and seven per cent. The LEO runs a training course on this entitled, 'Facebook ads training course.'"
For more information concerning training and events contact the Clare Local Enterprise Office.