*Cathal Malone in Lahinch. Photograph: John Mangan
The Clare Echo's hurling coverage is brought to you in association with Cellnet. 
Cathal Malone has been on the Clare senior hurling panel since 2014, last year's season stands out at his best to date but he's determined to go bigger and better for the campaign ahead.
A regular member of the starting fifteen during Donal Moloney and Gerry O'Connor's tenure in charge of the Clare seniors, Malone had unfairly been the subject of weak analysis which would have focused on his scoring contribution rather than what he brings to the fold.
Last year, the hurlers on the ditch were quietened so far as Cathal's asset to the team was concerned. An All Star nomination was deserved following his championship performances, most notably his showing in Nowlan Park when he stood up as Clare's top performer in a slender one point win over Laois.
Viewpoints outside the Clare camp have always been of little interest to Cathal, he admitted, "I just focus on the management and the teammates around me". Those involved in the set-up hold the secondary school teacher in high regard.
He outlined, "You're trying to play your best every single day. Last year is already forgotten about and we're trying to fully focus on this year and the next few games ahead and gathering a bit of momentum in the league".
Time was not wasted during the restrictions by the Sixmilebridge hurler. During the lockdowns, he watched back several games to focus more on his own performance by "analysing your movements and pick up where you should be at certain times, getting into the best position when the ball is breaking or attacking ball. It gave you time to watch back games, you've extra time to prepare, we had our gym equipment this time round and we were able to have a good strength and fitness base before we got back". On top of this, he also been busy completing a Masters in Architectural Technology and Design.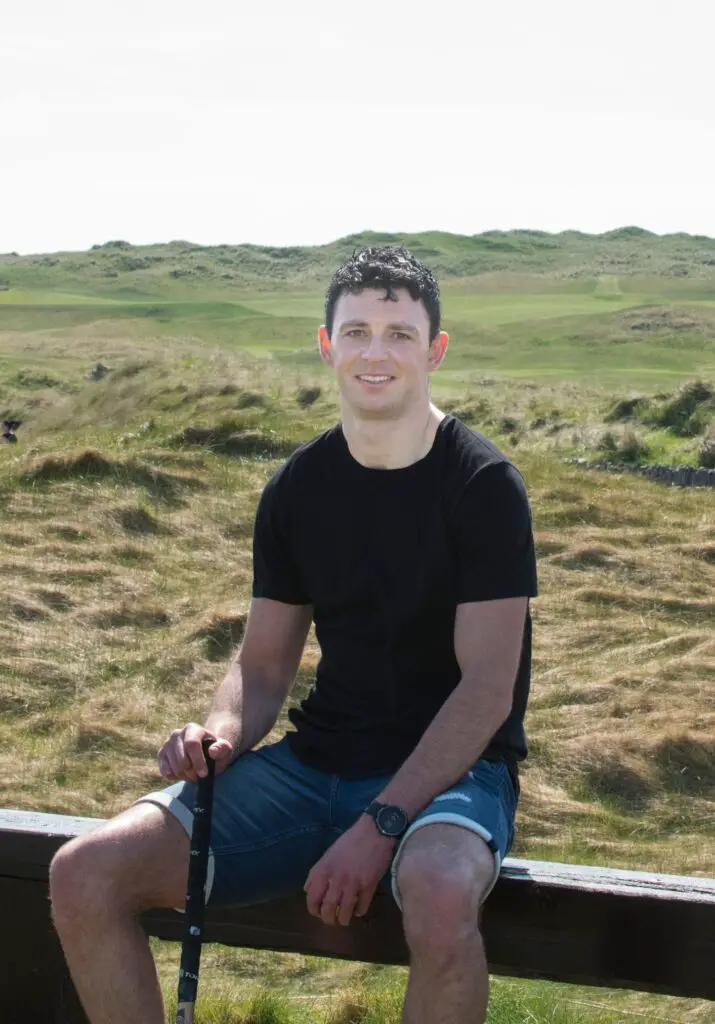 Finding motivation while training on his own was no obstacle for the four-time Clare SHC winner who made a long-term investment by setting up a home gym. "Towards the end you were hoping to get back and waiting on an announcement, lads were getting anxious to get back. It wasn't too bad, I had bought my own gym equipment from last year and was able to use that, we were given running programmes to follow to keep us ticking over throughout the few months, we had gym sessions on Zoom which was a great help to get everyone together".
While Clare's hurlers kept a low profile in recent weeks, Clare GAA has regularly been splashed across the pages of national newspapers. The Ennistymon footballer said he has avoided reading such coverage. "I'd be more watching the golf or the Formula 1 to be honest, I'm a big golf fan so that's what I'm watching every weekend. The only thing we've been tweeting about is Club Clare and the good work they have been doing".
Over €100,000 has been raised by Club Clare to date which he described as "brilliant". The wing forward explained, "It costs a huge amount to run teams each year especially senior teams with nutrition, the gym equipment and supplements, whatever it is there is a huge cost and we're all aware of that. There has been great work done by the people behind the scenes. There is great work being done underage and it is important that it is known, there is fantastic managements all up along".
Having tasted success with his county at minor and U21 level, Cathal is keen to add to the 2016 National League title he has won with the seniors. "The years are flying, you want to try make the most of it and try win stuff, all the lads are ambitious and we want to achieve".
Now as one of the more experienced members of the panel, he has been impressed with how new additions have carried themselves. "The younger lads coming in are well able to talk and to do their talking on the pitch, the main thing is performing on the pitch and giving your best on the pitch and seeing what happens then, there is leaders all over the field and the panel. Everyone is a part of it and no one is afraid to say something if it has to be said".