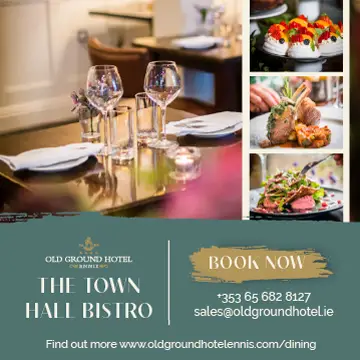 *Photograph: Joe Buckley
SHANNON needs to be treated as "the first step" and destination for constructing greenways in the county, a community representative has argued.
In February, a total of €2.1m in funding for greenway projects in the county was announced with a link from Shannon through Bunratty and Sixmilebridge to join the Limerick Greenway allocated €300,000. The Limerick to Scariff Greenway was granted €780,000 in the Transport Infrastructure Ireland (TII) grant allocations.
A total of €950,000 was set aside for the West Clare Railway Greenway, this is divided among the four sections, namely Kilrush to Kilkee (€500,000), Ennis to Ennistymon (€300,000), Ennistymon to Miltown Malbay (€100,000) and Miltown Malbay to Moyasta (€50,000).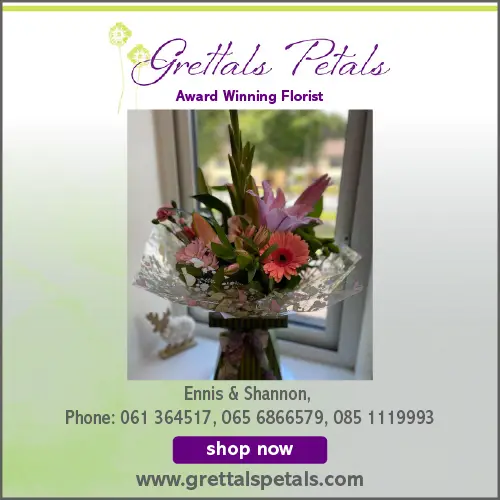 Niamh O'Callaghan of Love Shannon felt insufficient emphasis has been placed on Shannon's potential to bring in more visitors to the Greenways. "For myself I feel like we're putting what should be the first step last, it is the link to Shannon Airport. This is money that comes into every inch of this county and it is so incredibly important, that it got €300,000 is insignificant".
She cited the Strategy for the Future Development of National and Regional Greenways which flagged that "the development of flood defence schemes offers the potential to develop both pathways and cycle ways in the delivery of the scheme defences".
This potential was not maximised in potential according to Niamh. "The flood defences were raised in Shannon but there was no greenway put on top, this is not about Shannon, it's about the aspect of bringing in people and having a greenway to rival the Camino Way".
Passengers can fly direct to Shannon Airport and then hop onto a greenway if the plans are better aligned, O'Callaghan maintained. "Without putting this first, the other pieces won't be seen as clearly and the revenue that could be generated from the greenways of Ireland is a no brainer, there is nowhere else in the world can you get off your plane and onto a bike to a greenway".
Clare's EuroVelo cycling routes need to be signposted better, she added. "I know they are not the bread and butter but there is a lot of money to be made from cyclists".
Speaking at a sitting of the Rural Development Strategic Policy Committee, Cllr Pat Hayes (FF) remarked, "We're far behind in this county on greenways, I appreciate plans are going ahead but we need to get some open at some stage soon".
Director of Rural Development in Clare County Council, Leonard Cleary said they would arrange for the project management office to address an SPC meeting "to give us a vision on Greenways". He continued, "The grant funding will give a significant boost to the design phase, there is number of public consultation events taking place on the Ennis to Ennistymon route, the IFA have asked us to invest time on listening to landowners on the ground".