*Only a win will suffice for Brian Curtin & St Josephs Miltown this weekend. Photograph: Gerard O'Neill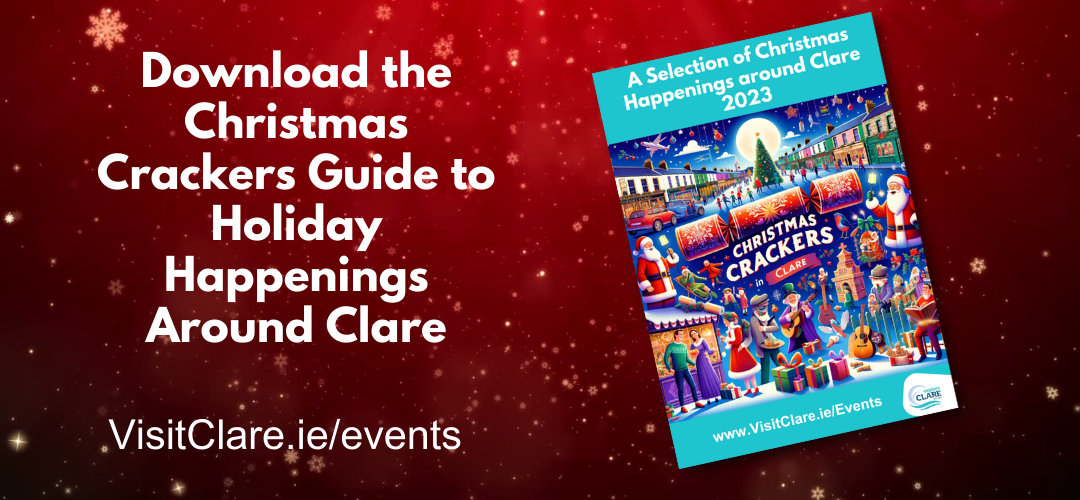 While Cratloe are self-isolating following a difficult week, their senior football championship rivals battle it out in Round 2 for coveted semi-final spots, three by means of the direct route and the remaining place eventually emanating from the dreaded thunderdome that is the losers section writes Eoin Brennan
Winners Group
Lissycasey v Kilmihil @ Captain Tubridy Memorial Park Kilrush, Saturday 1pm
As implausible as it seems considering their proximity, this is actually the first ever senior championship meeting between Lissycasey and Kilmihil. It's a lot to take in but in truth, their contrasting development paths have meant that there has only been a short window when they could have realistically have locked horns.
After all, Lissycasey's rise through the ranks from Junior in 1992 to senior by 1995 where they have been ever-present since, coincided with their neighbours decline as following their last county senior final appearance in 1990, Kilmihil's semi-final finishes in 1992 and '98 were very much the exception to a predominant struggle in the top tier.
The hammer finally dropped in 2002 when Kilmihil succumbed to relegation and indeed they have only played eight of a possible 20 seasons at senior level since the turn of the millennium. Lissycasey meanwhile, following an initial county final joust with Doonbeg that went to a replay in 1998, played in back-to-back finals in 2006 and '07, bouncing back from an initial defeat to Éire Óg before exacting revenge 12 months later for a historic breakthrough.
There were a few Senior B clashes though, most famously in 2009 when then intermediate champions Kilmihil held their neighbours scoreless in a 2-9 to 0-0 semi-final victory on their way to the club's first senior silverware since 1980.
Kilmihil's third coming since intermediate glory in 2017 was again followed by Senior B honours 12 months later. And having defied the odds of the culling of five teams in their first season back in the top tier, the major leap forward of a first quarter-final appearance in 21 years in 2019 provided a newfound confidence for the future.
That optimism was quelled when only ten ten survivors from the 18 players used in last year's quarter-final with Kilmurry Ibrickane were available for a opening bout against 2017 finalists Clondegad.
But what Kilmihil lacked in experience and numbers, they more than made up for in sheer collective spirit and work-rate, with a goal either side of half-time through Martin O'Leary and David Ryan central to one of the most economical ever shooting displays. In all, eight shots at the posts yielded 2-5 and it was enough to grittily dig out a minimum win.
Vying for that mantle of shock of the opening round were a battle-hardened Lissycasey who at one stage were temporarily reduced to just 13 players but still managed to bring perennial contenders Cratloe all the way to extra-time before meriting a 2-09 to 0-13 win.
With only a threadbare support, the derby atmosphere won't be a factor outside of the fact that the players will know each other very well. However, compartmentalising that familiarity is essential as this is a major opportunity for both to reach the last four.
Top-scoring with 1-3 last time out, Aaron Griffin was electric for Lissycasey and they will require that level of threat once more if they are to reach a first semi-final since 2013. They do have the greater top level experience but will be pushed all the way by a Kilmihil side led by Martin O'Leary, who simply have nothing to lose and everything to gain.
Verdict: Lissycasey
Ennistymon v St Breckan's @ Cusack Park Ennis, Saturday 5pm
Another derby to savour as these familiar North Clare rivals will both have realistic ambitions of making a major impact on this year's race for the Jack Daly Cup.
It's only two years ago since their paths last converged and consequently diverged drastically. In an eerily similar scenario to Saturday's encounter, Ennistymon prevailed by 2-11 to 0-09 over St Breckan's in the Round 2 Winners Group and it would be a decisive result in their respective development paths. A buoyant Ennistymon duly took the notable scalps of ÉÍre Óg and defending champions Kilmurry Ibrickane to reach a first ever senior decider and while they failed to replicate that form in the decider against St Joseph's Miltown, it was still a major step in the right direction, having frustratingly struggled to clamber over the quarter-final hurdle in previous years.
St Breckan's meanwhile never recovered from that derby defeat and after a sobering 27 point reverse to Éire Óg in Round 3, would also subsequently falter to Kilmihil and Lissycasey on the way to intermediate level.
It would only be a temporary setback though as despite being the last of five senior teams to fall through the trapdoor, St Breckan's bounded back to senior level at the first attempt last season and even sampled the heights of a Munster Intermediate decider too before being downed by Kerry's Templenoe.
Both sides were on the billing in Hennessy Memorial Park in Miltown in this year's opening round. And it would prove a dramatic evening as Ennistymon just held off the stubborn challenge of Doonbeg by the minimum, thanks in the main to a seven point haul from Cillian Rouine while newcomers St Breckan's managed to prevail in a thrilling four goal second period with Cooraclare by 2-8 to 2-5.
With plenty of room for improvement, Ennistymon and St Breckan's have a golden opportunity to advance to a rare semi-final, that outside of that 2018 breakthrough was unheard of for Ennistymon while it's five years since St Breckan's reached that lofty position.
Despite Ennistymon's added experience of a county final, the constant introduction of new talent from their hugely successful underage conveyor belt meant that their were only nine survivors from that 2018 decider last time out.
St Breckan's are also extremely youthful but have a bumper 2019 of experiences to fall back on as along with winning the Intermediate crown, the Lisdoonvarna side also contested the provincial intermediate and County Under 21A and Minor B finals.
Therefore, it's effectively a tie that could go either way. St Breckan's have the momentum of a validating victory back at senior level but Ennistymon are more battlehardened and following successive championship wins over their neighbours in 2014, '16 and '18, appear to have the indian sign.
The average winning margin in those ties was nine points but there won't be more than a kick of a ball between the North Clare rivals this time.
Verdict: Ennistymon
Éire Óg v Kilmurry Ibrickane @ Cooraclare, Sunday 2pm
Éire Óg's trip down memory lane this year continues as after reliving their once great rivalry with Kilrush Shamrocks last time out, they now face an even more recent foe that have shown remarkable powers of resilience and rejuvenation to remain at the top.
Éire Óg, outside of a 2014 final defeat to Cratloe that was their closest run since winning the Jack Daly in 2006, have rather underachieved on their promise and have yet to return to a semi-final since. All that despite soaring to four Under 21A crowns in six seasons (2013, '14, '15 and '18) whereas in contrast Kilmurry Ibrickane certainly made the most of their Under 21 dominance with a five-in-a-row between 2003-07.
Reclaiming their seventh senior crown in 2008, the Bricks have managed to add five more titles (2009, 2011, 2012, 2016 and '17) while also being embroiled in the ultimate county final series with neighbours St Joseph's Miltown last October.
The heightening of this match-up came with an intensive duel in four of five seasons between 2013 and 2017, with the spoils being shared evenly in that time.
After back-to-back triumphs in 2011 and '12, Kilmurry Ibrickane's influence appeared on the wane when downed by the Townies in the 2013 Quarter-Final and 2014 Semi-Final and then falling to Ennistymon the following year in Round 3.
However, appearances were indeed deceiving as the Bricks regrouped with the next two crowns and on their way to those back-to-back successes, had eight points to spare over Éire Óg in the opening round in 2016 while 12 months later, their experience again stormed to the fore to edge out the Ennis side at the last eight stage by 0-12 to 0-08.
The reverse scoreline proved the death knell for Kilmurry Ibrickane in last year's county final replay against St Joseph's Miltown but they duly redressed the balance a fortnight ago in what was an impressive turnaround against the same opponents to finish with a 0-13 to 0-09 win.
The intensity of that outing overshadowed every other opening encounter and it means that while St Joseph's Miltown will have to sharpen their hunger and knives through a potentially perilous scenic route, Kilmurry Ibrickane will be installed as favourites from the winners pack.
Their vast experience of Martin McMahon, Michael O'Dwyer, Enda Coughlan, Shane and Darren Hickey, Michael Hogan and Keelan Sexton were complimented by big displays from Aidan McCarthy, Daniel Walsh and Dermot Coughlan.
They did get the toughest draw possible in Éire Óg who were also hugely impressively in outscoring the Shams by 2-11 to 0-02 for the final 35 minutes, backed by 1-9 for Gavin Cooney.
However, knowing the make-up of the Bricks, they will only relish such a heavyweight contest as there will be no possibility of complacency against the Townies.
Éire Óg's midfield pairing of Ciaran Russell and Darren O'Neill were unstoppable against Kilrush but Aidan McCarthy is growing in stature with every senior outing and could be joined by the return of Keith King which would certainly even up the physical stakes.
It's already the tie of the round on paper and hopefully it will live up to that heightened billing as this is do-or-die, a format that Kilmurry Ibrickane simply thrive on.
Verdict: Kilmurry Ibrickane
Losers Group
St Joseph's Miltown v Doonbeg @ Cooraclare, Saturday 6.30pm
St Joseph's Miltown have already accomplished so much in the last five years. After all, they not only ending their 25 year wait for Jack Daly's return in 2015 but added two more in 2018 and '19 as they retained the senior title for the first time in 113 years and even bridged a 70 year gap to their last Championship and Cusack Cup double in 2019.
The club have never achieved a three-in-a-row though, in fact no club in the county has since Kilrush's drive for five between 1975-79. That's 41 years ago though so in order to establish themselves as undisputedly Miltown's greatest team, they will have to do the hard way.
All becuase of that opening clash of being pipped to the post by a vengeful Kilmurry Ibrickane who had suffered the same fate in last year's final replay. It has certainly lessened Miltown's ease of passage as they are now embroiled in a must-win six team pool of death, with only a solitary survivor to rejoin the championship race proper at the last four juncture.
Momentum could be huge for that side but that's far from Miltown's thoughts for the moment as they still have potentially three crucial hurdles to jump, starting with a repeat of last year's semi-final against Doonbeg.
The Magpies of course have had the luxury of two three-in-a-rows in their storied Roll of Honour (1967-69 and 1972-74 under the immense stewardship of the late John O'Gorman for whom the O'Gorman Cup is named after). However, that's firmly in the rearview mirror now as Doonbeg are currently in transition between holding onto their experienced performers along with trying to freshen up the squad with a sprinkling of youth.
Indeed, the Magpies still have six of the 2010 county winning team in their ranks, most notably county senior David Tubridy along with Enda Doyle, Colm Dillon, Brian Egan, Paraic Aherne and Joe Blake. And in truth, they still depend largely on that sextet to lead their charge that brought them all the way to the last four in 2019, their first semi-final appearance in six years.
A poor start eventually proved costly however as they would drift eight in arrears by the break before finally sparking into life for the remainder to only fall short by four points at 1-16 to 1-12, twelve months on from being humbled by 11 points at the hands of the same opposition.
It's that resilience that epitomises Doonbeg's collective fortitude as evidenced in the quarter-final when bringing Éire Óg all the way to extra-time before knocking them out in dramatic fashion.
The Magpies also went toe-to-toe with Ennistymon last time out and with a bit more ruthlessness in front of the posts, might have been able to spring a surprise.
However, while Doonbeg will inevitable battle, it's all about what the champions possess in their character locker as having suffered their first championship defeat in 13 matches, one would expect a determined backlash on the first step to redemption.
Verdict: St Joseph's Miltown
Kilrush Shamrocks v Cooraclare @ Shanahan McNamara Park Doonbeg, Sunday 12pm
It's a celebrated traditional derby that may have lost in shine in terms of title winning relevance but is still essential to Kilrush and Cooraclare just to stay afloat in this year's championship race.
With only one final appearance each since the turn of the Millennium, the glory days of Cooraclare's last title in 1997 and the Roll of Honour leaders Kilrush's dominance of the 70's and 80's has long since past but there are shoots of optimism in both camps after underage successes in the last decade.
Cooraclare's first Under 21A crown in 26 years in 2017 came only two years after bridging a 24 year gap to their Minor A triumph and along with contesting the county senior final that year (2015), the Milesians can boast a healthy senior record of reaching at least the quarter-final stage consistently in the last decade from 2010-18.
That isn't something Kilrush can point to though as their last quarter-final appearance was in 2015 before subsequently spiralled to the drop 12 months later.
Kilrush did finally bounce back to the top tier last year but many of that squad aren't available for a variety of reasons for the 2020 campaign that began encouragingly for the youthful Shams as inspired by 1-3 from Liam Madigan, they led Éire Óg by three points nearing half-time.
That was as good as it ultimately got for the West Clare side as the Ennis Townies produced a 15 point turnaround but it should still stand to the side in terms of experience.
Traditionally, Kilrush invariably had the edge in this derby but in their last two championship meetings in 2013 (0-11 to 0-08) and 2010 (1-9 to 0-9), it was Cooraclare that held the upper hand on both occasions.
That will mean very little to the current crop as Cooraclare only started with seven of their 2015 finalists two weeks ago headed up by Jack Morrissey and Pearse Lillis while Kilrush also possessed a mere six members of the 20 that played in the 2018 Intermediate decider against Kildysart.
That level of turnover is substantial in such a short space of time but even allowing for youth, It was Cooraclare that inflcted a double defeat on their neighbours in 2019 at both Under 21 (Cooraclare 1-15 Kilrush/Killimer 0-12) and Minor (Minor B Semi-Final – Cooraclare 1-7 Kilrush/Killimer 0-7).
So going on all know form and recent history, the Milesians will be favourites to bounce back to winning ways and be amongst the last six of this year's senior championship, albeit that the winner still has a tricky play-off passage to neogitate before getting fully back on track.
First things first through as derby bragging rights are on offer to boost morale.
Verdict: Cooraclare