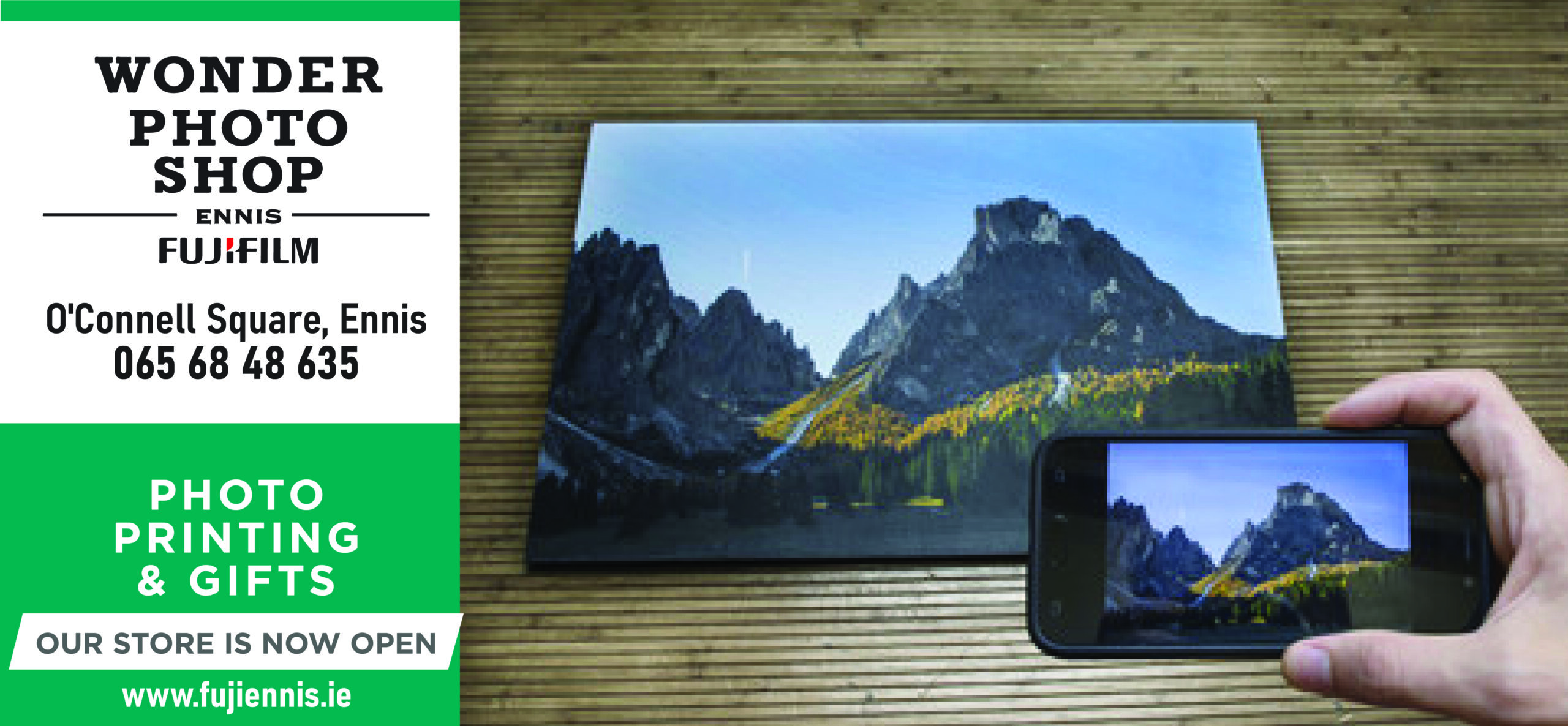 Not alone does Make Kilkee Plastic Free do what it says on the tin but also reminds the people of Ireland that it's residents are proud of their environment and what the area represents.
Now a year since the initiative was implemented with the vision to measurably reduce the quantity of single use plastic products by businesses in coastal communities, others have taken inspiration from the Kilkee way.
On Friday last at the launch of the Cruinniú na mBád Festival in Kinvara their alliance of young people, artists and committed locals produced a series of billboards as part of a public awareness campaign called "Our Town, Our World: Standing Together for Land & Sea" which is inspired by the example set in West Clare.
Keith McDonogh, ex manager of The Greyhound Bar on O'Curry St in Kilkee was heavily involved in the establishment of Make Kilkee Plastic Free alongside the local Chamber of Commerce and Cillian Murphy who in the interval has become Cllr Cillian Murphy. "It was overwhelming, far more than you could manage on a voluntary basis but it still achieved goals that we set out with at the start," he said of the initial reaction to the project.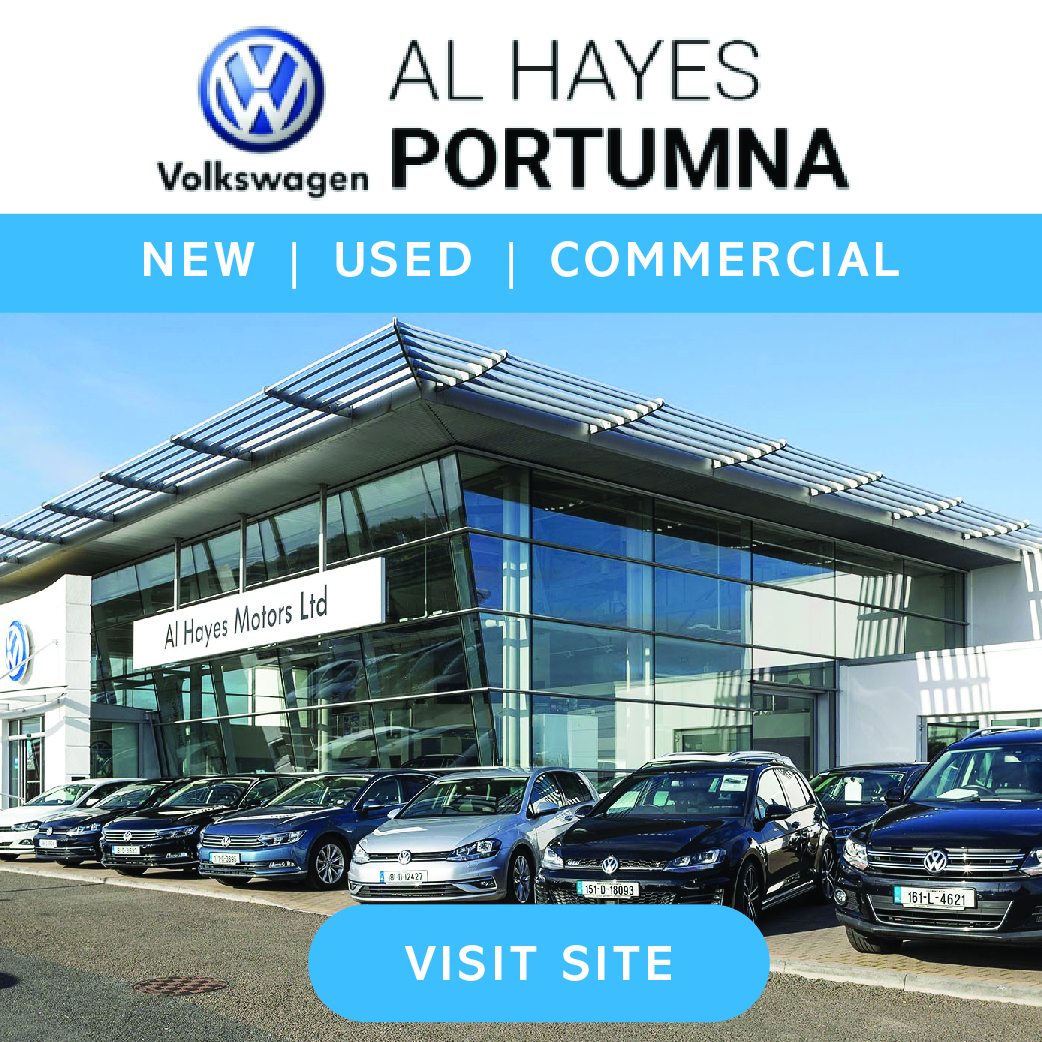 Businesses in the coastal location underpin the success of the project, at the outset 22 of 25 customer facing enterprises made the decision to row in behind it. "I thought there would be a lot more reluctance at the start because what it involved going to businesses struggling to survive that even have to turn off their heavy duty electrical refrigeration in the winter and you're saying look at that coffee cup you have that costs 18c would you not consider spending 30c on it and reducing your profits in order to save the environment even when the Government aren't helping you," Keith explained to The Clare Echo.
"The cost was a big reluctance and I was bowled over by how good they were and how they were willing to make a change even though our Government isn't, the Government is making half-hearted suggestions and their results are that the poor citizen pays more tax when there are lots of tax neutral options that can be done to make a huge change, it's not just about plastic. The cost involved of sourcing green compostable equipment. I need to half contradict myself to say that local Government, Clare County Council were so supportive from the start, they could see that if the products were changed to biodegradable and compostable that it would reduce landfill costs, they provided us with segregated bins from the very start and they have been very useful".
Canadian tourists and students from Kilkee Community College are just some of those who have done clean-ups in response to the awareness the campaign has generated. Now working as a paramedic, Keith felt "it has also piggybacked off the David Attenborough effect".
"It's come from all angles, the business people laid a foundation there, you had individuals, artists like Jackie McGrath she had a project where she used plastic from the beach to make art, she's used a negative to make a positive out of it. The schoolchildren it has become a massive snowball effect for them, it's nearly a full time thing to just manage PR side of it and answer questions. The key things are that it has brought about change. A small town like Kilkee had changed their coffee cups before UCD and UL, big universities training and teaching college students, a small town like Kilkee had changed their way of thinking before universities and that's something to be proud of".
He was confident that as well as improving the environment, it would have long-lasting benefits for tourism, "It's good for tourism, if a town cares about it's environment you will want to stay there".
From the outset, it aspired to be a model that could be replicated across the country. As Kilkee asks visitors to leave only their footprints in the sand it has successfully carved the path for other towns to follow. "It's great to be able to say to ourselves that it's snowballing around the country, it's a fantastic thing and something to be very proud of".