*Doolin. Photograph: John Mangan
Future personal taxation policies are needed to cater for balanced regional development within the island of Ireland.
Use of CSO figures and statutory tools such as the Pobal HP Deprivation Index was requested by Cllr Cillian Murphy (FF) "to create future personal taxation policies that will positively discriminate towards those choosing to live in on a permanent basis". He put the motion to Clare County Council before COVID-19 disrupted activity within the local authority.
"Ask anyone in rural parts of the county and within minutes they will tell you that there are fewer young people living in their communities, parish priests will tell you there are fewer children being baptised, and even allowing for a change in religious uptake, the fact schools are closing down or amalgamating shows it is due to low numbers of children, at this point our communities are now unsustainable in the medium term," he stated.
Reducing amount of services is leading to increased levels of disadvantage, the Kilkee representative cautioned. Up to €1bn had been committed by the Government under the RRDF up to 2027, the global pandemic may alter such goals. The rural strategy within Co Clare had targeted creating 4000 jobs.
He continued, "I firmly believe that job creation in rural areas will not address the depopulation issue. In Doonbeg, one young man has created a significant business, with approx 23 jobs, yet almost all of them live in Ennis or Shannon. Kilrush is one of the most disadvantaged towns in Ireland, yet there are many hundreds of jobs in the town. My colleague Cllr Lynch works for a company in Kilmihil, with over 140 people working for them, yet Kilmihil itself has seen significant depopulation. If job creation was the metric for success these places would be gold medal winners, but if we look at population trends they are all being hollowed out and becoming more and more marginalised. The solution isn't jobs, its people".
An incentive for young people to live in rural communities on a permanent basis is part of the solution according to Cllr Murphy. "This should be a targeted and tiered measure, using existing government statistics gathered through the CSO and utilising the POBAL affluence and deprivation Indices to determine where it would apply, and the scale of relief that would be applied, the more deprived an areas is deemed to be by Pobal, the higher scale of tax relief would be allowable".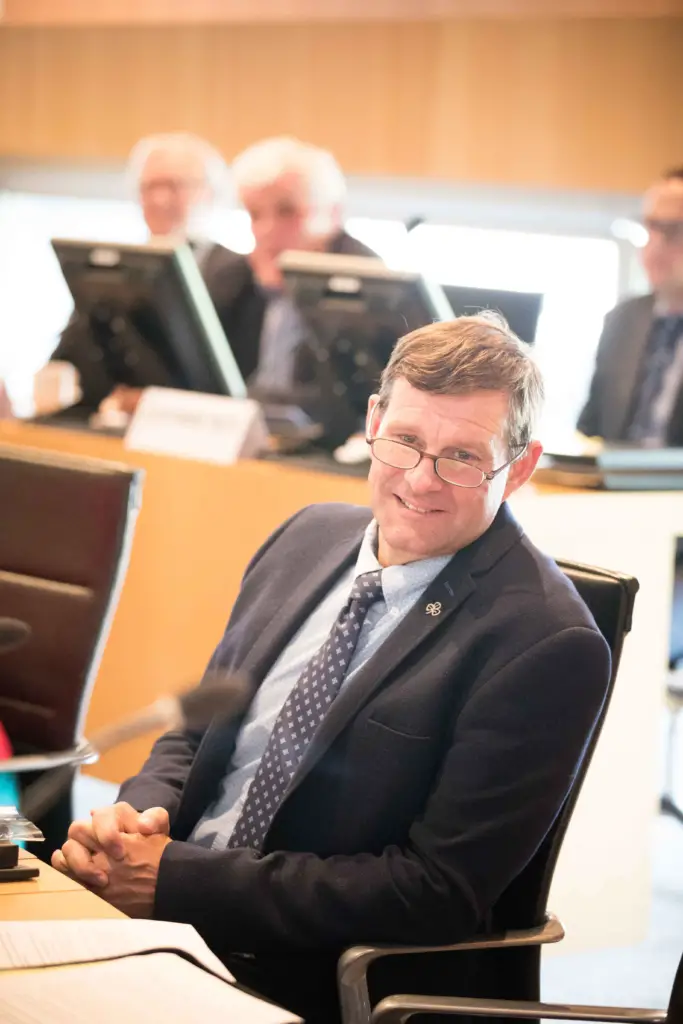 Making the policy based around income tax, "it will appeal most to that demographic so badly needed in our disadvantaged communities, those of working age, with reasonably good jobs, who are also most likely to have children that will keep our schools open and be actively involved in other community activities," he maintained.
Long-serving councillor, Pat McMahon (FF) seconded the motion. He praised his colleague for an innovative approach. The Newmarket-on-Fergus representative was reminded of an edition of Lonely Plant in the past decade which "encouraged people to visit local pubs to meet local people". He added, "We could be the first country in the world to change the stampede".
Chairperson of the Rural Development Strategic Policy Committee, Cllr Pat Hayes (FF) committed to bringing the motion further to see if a pilot could be put in place. "Innovation has been lacking from our politicians at a national level for a long time. The next generation are moving at a fast pace, they are moving onto third education and not coming back".
North Clare representative, Cllr Roisin Garvey (GP) questioned if the idea was achievable. She believed RRDF funding provided benefits through Greenways. "I like to focus on what is achievable, if I thought it was I would do everything I could to support it. I don't know if it is realistic because it hasn't been done. Greenways solve all the problems, let's focus on things that are achievable".
Her comments drew a reaction from Cllr Gerry Flynn (IND). "I know how West Clare has been deprived of services. People are now making a choice, they are following the services. If the Green Party had their way we'd be back to sandals and sand cloths".
A dare to dream approach was backed by Cllr Joe Killeen (FF), "Sometimes you have to shoot the breeze and think outside the box. Why not go for it and see how it will work out". Similar views were expressed by Cllr Joe Garrihy (FG), "It has been done in the past as tax incentives. There is a precedent there that we built thousands of holiday homes along the coastline". "I believe Norway has done this," Cllr Clare Colleran Molloy (FF) interjected.
Director of Service, Leonard Cleary confirmed a similar programme was implemented in Longford and Roscommon for rural development. He believed the idea needed further consideration.
Detail of the motion has already been passed up within the ranks of Fianna Fáil, Cllr Murphy confirmed as he stressed it wasn't stirring an urban versus rural debate. "We shouldn't be worried if we're the first in the world".