*Photograph: John Mangan
GAA clubs in the county have been furnished with the finalised five year strategic plan for Clare GAA.
Two separate documents which are a combined 169 pages were sent to clubs via the secretary of Clare GAA, Pat Fitzgerald at lunchtime on Wednesday.
Compiled by the Strategic Plan Group (SPG) since the first week of March in this year off the back of an initial proposal by Éire Óg's Niall O'Connor, the recommendation report is to be put forward for adoption at a special congress next month. Once it is approved, it will move into an implementation phase, a timeline for which has also been drafted by the SPG.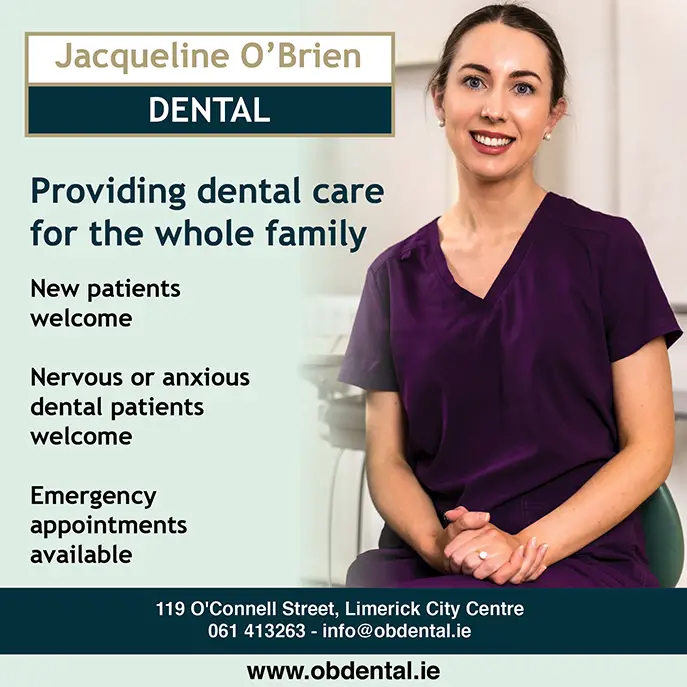 Chairman of the SPG, Enda Connolly noted that Clare GAA is now operating in a new environment with changing social and demographic trends, evolving expectations of players and supporters, a continuous need to have skilled coaching at underage level, commercial opportunities and an increased media profile.
Connolly was joined on the SPG by Eoin Conroy, Eoin Doohan, Conor Gilligan, Roisin Glynn, Colin Kelly, Kieran Keating, Mark O'Connell and Enda O'Flaherty.
500 survey submissions were made by Clare GAA club members and the public while over 100 one on one interviews and consultations were held in the preparation of the report. 35 GAA clubs in the county made submissions while the group had 30 discussion groups with different clubs.
"Significant work" is needed to improve the governance structures of the Association, the report outlined while a key strength it acknowledged was that it wasn't carrying large debts.
23 percent of the public surveyed said the commercial development of Clare GAA should be the next biggest priority after governance. In addition to this, 29% of clubs clearly stated that the Commercial Development of Clare GAA was also their second priority to be addressed as part of the strategic plan. Clare GAA's social media engagement ranks among the lowest in the country, the report outlined while adding that the core fundraising income "remained static".
There are four strategic focuses in the plan – governance, clubs, games and commercial growth. Each of these includes a series of recommendations.
A new approach to governance through enhanced reporting is suggested. This proposes the refreshing of the Clare GAA Audit and Risk Committee every three years, development of a clear terms of reference for all committees, new reporting structures for committees to communicate at County Board meetings, new risk monitoring processes to exceed best practice, a new financial, reporting and accounting process, more regular financial updates, an annual appraisal of Governance measured, completion of an annual review and evaluation process for all committees.
Appointment of a full-time operations manager in the first quarter of 2022 with responsibility for the operations and strategic plan implementation as part of an overall succession planning approach is recommended. The immediate appointment is to be focused on operations and strategy implementation with this role evolving to a CEO.
Another appointment recommended is that of a full time Commercial and Brand Manager for Clare GAA by the second quarter of 2022. Hiring a full-time Finance Manager is also proposed for the second quarter of next year.
Creation of a Games Performance Board is suggested to assist in the development of the best environment for Clare football and hurling teams and monitor the support environment and appointment of management
Succession plans are needed for Clare GAA officers with agreed handovers while a target to increase female officers on the County Board Executive and all committees has been set for the end of next year.
Development of a joint fundraising initiative to be delivered annually on a minimum of every two years to be allocated between clubs and Clare GAA is a recommendation under the club focus. 2023 has been set as the timeframe for the hosting of an annual clubs coaching conference.
More games based playing opportunities to support club's growth and player retention from underage to adult level are required. This leads to the proposal to appoint a working group to review existing games structures. The transfer of U19 and U21 competitions to a Bord na nÓg operated structure has also been mooted as part of an expanded programme of underage activity.
Clubs are to be encouraged to appoint a schools liaison officer to link with a nominated school link to ensure every school in the county is connected with one local club. They are also to have a Healthy Club Officer. Sustainability challenges are also to be addressed through the Green Clubs programme.
Putting in a place a new approach to fixtures planning and communications is also suggested. This includes a new communications model which incorporates online and app technology to advertise fixtures in a timely manner for clubs, players and referees. The feasibility of appointing a full or part time fixtures administrator to support the Honorary Secretary role is to be examined.
An additional four GDOs should be appointed by the end of 2023, the report believed. It also proposes the recruitment of a four person Hurling Academy Board, a four person Football Academy Board, a full time Clare GAA Hurling Performance Manager, a full time Clare GAA Football Performance Manager and a full time Clare GAA Head of Athlete Development.
For county sides, annual reviews should be conducted with appointed management teams to establish their needs, available resources and document all requirements. Secure annual ring-fenced sponsorship for our inter county squads to sustain the investment required to ensure all supports and services are budgeted and provided for on a timely basis is a task for the CEO and Chairman.
At Caherlohan, a new planning, physical, development and safety committee is suggested to complete the Centre of Excellence. An all weather pitch and indoor training facility is targeted to be completed by the end of 2022 with an upgrade of the existing building to cater for all non-training activities including administration, catering, meetings etc. This phase will include final
surfacing of roadways and car parks to include landscaping by the end of 2023. It is also to be made available for camogie and ladies football teams.
Making Caherlohan the long-term headquarters of Clare GAA should be the goal, the report noted. Cost analysis of flood lights at Cusack Park are to be considered. A short term strategy to have Clareabbey Rezoned as Residential in the upcoming Development Plan is mentioned, "this increases the value of the facility if Clare GAA decide to divest this real-estate in the future". Regional S&C centres within the county are to be considered particularly for players from North and West Clare.
A paid executive role in the form of a brand manager is also suggested. A relaunch of the brand is needed to increase value. Income stream can be increased from kit and leisurewear by opening Clare GAA to an equipment tender process in 2022, the SPG stated.
Agreement of a new lease for Cusack Park shop to grow rental income is a job listed for the CEO and Brand Manager while the development of Cusack Park into a cashless stadium is another target.