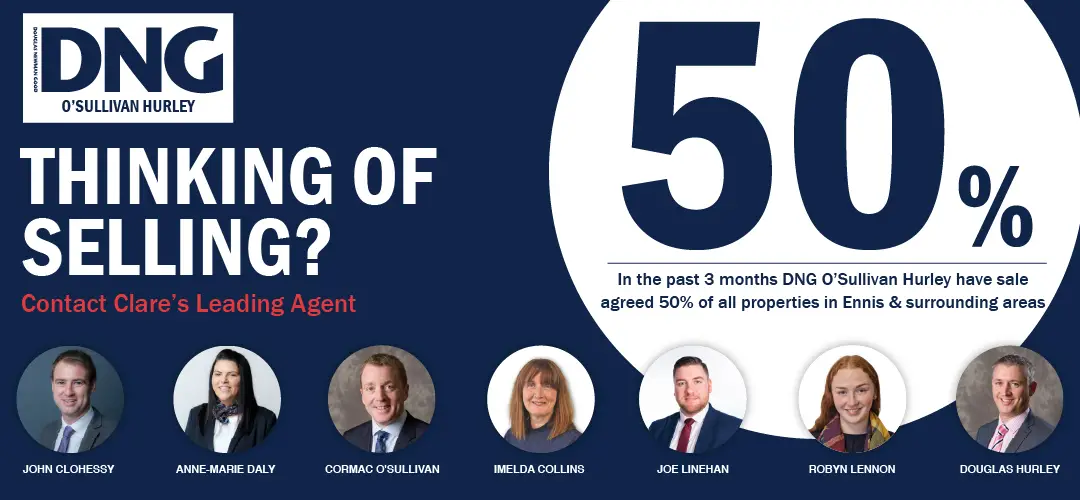 *CRM Properties Ltd's Salman Ahlam gives Junior Minister, Joe O'Brien (GP) a tour of Magowna House. Photograph: John Mangan
MANAGEMENT OF MAGOWNA HOUSE had been planning to house refugees or asylum seekers for three months yet the local community in Inch were only informed of their intentions five days before the facility came back into use.
Closed in 2019, Magowna House is a three star hotel situated in Inch. The main hotel part of Magowna House remains closed as it does not have a fire certificate but three bungalow holiday homes on the site is now home to 29 male asylum seekers.
34 of the men arrived to Magowna House on Monday evening, four departed the facility on Tuesday while another man was removed shortly after Gardaí visited the premises on Wednesday.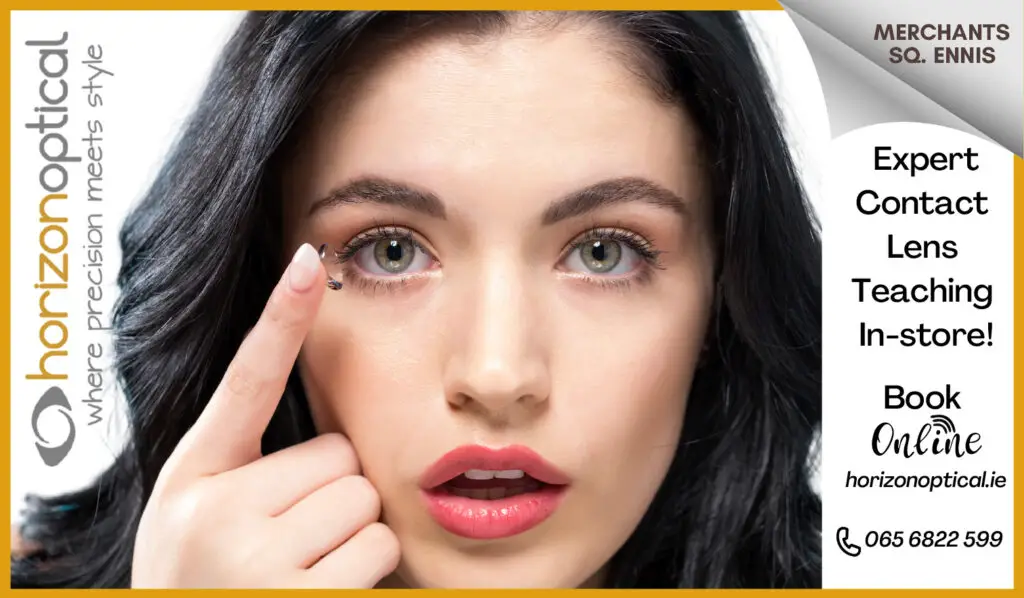 Magowna House is owned by Ocaolside Ltd, a lease is in place with CRM Properties Limited. This is the first time that the provider has provided accommodation to IPAS.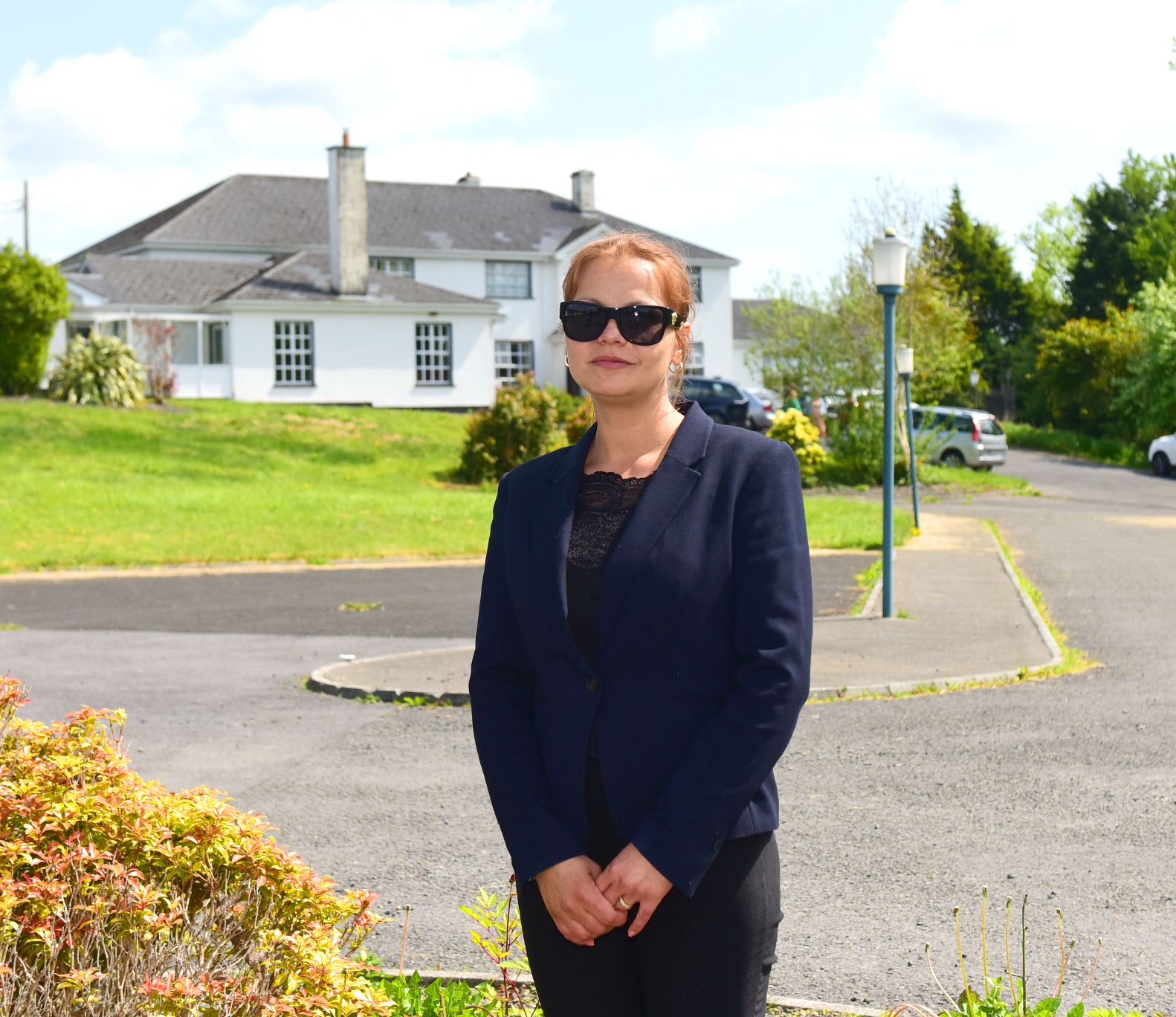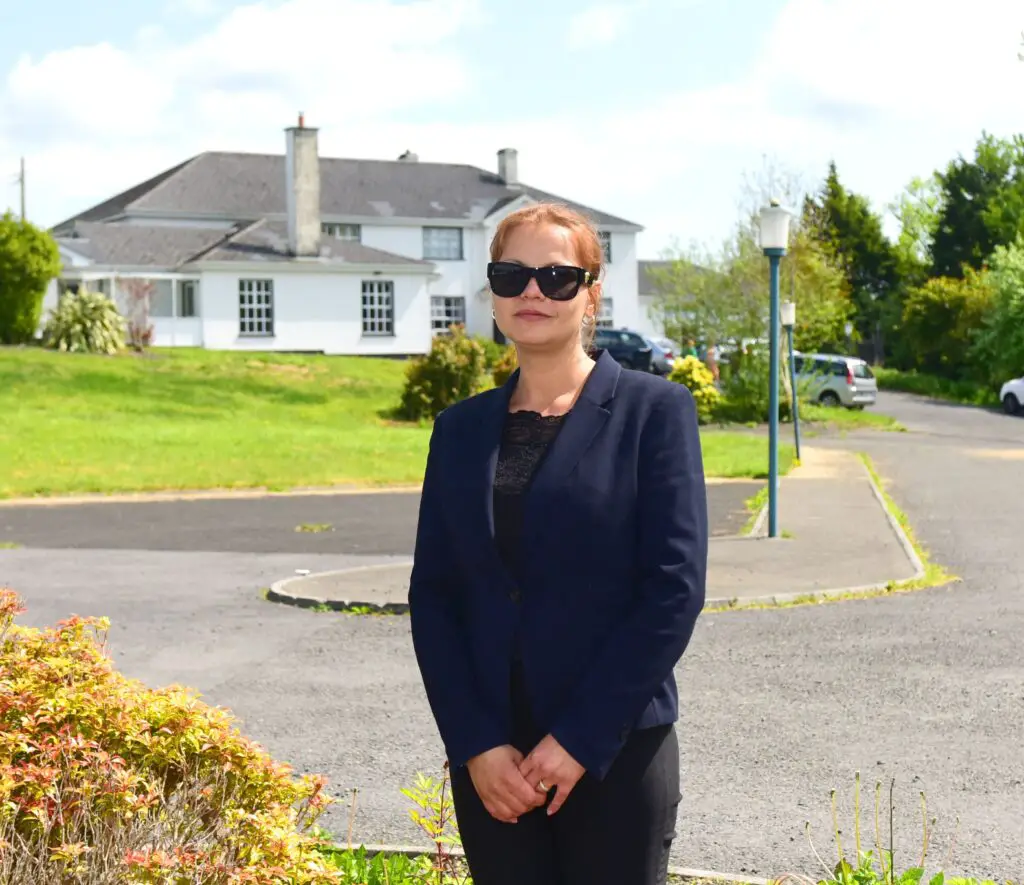 Salman Ahlam who has worked for CRM Properties Ltd for the past two years is General Manager of Magowna House in its new guise. She has been living in Ireland for the past twelve years.
"We decided maybe three months ago, it took us a long time to renovate, the decision came yesterday with the list of names," she said of their efforts to repurpose Magowna House.
When asked why the people of Inch could not have been informed of their plans, Salman commented, "As far as I know it was on the newspaper last week". She added, "We were not sure what we were going to do".
She noted that IPAS ordinarily communicates with the local authority in an area before a property is used for housing international protection applicants.
Continued demonstrations outside Magowna House is not the way forward, she believed. "I understand where they are coming from but they don't have to proceed like this, here it is not fair for both sides, both sides are suffering. I have one minor who came, he is seventeen years old, if something happened him we couldn't take him out from the property. My night staff couldn't come to work, this is not right".
While an initial figure of 69 male asylum seekers had been announced for Magowna House, this is to be provisionally reduced to a total of 62.Men are entitled to leave Magowna House if they wish, she stated.
Leader of the Social Democrats, Holly Cairns (SD) criticised management for failing to inform the local community. "The manager of Magowna House knew for three months that asylum seekers would be housed there. But nobody else was told. The local community was not told, local politicians were not told, not even Clare Immigrant supports centre, who've been providing outreach services for over 30 years was told".
Deputy Cairns added, "It appears the Minister for Children, Equality, Disability, Integration and Youth, Deputy O'Gorman, is on his own. At least this is the view of the Green Party. Senator Garvey of the Green Party said on "Morning Ireland" today that the Minister, Deputy O'Gorman, has been "thrown under a bus". There are also reports of increasing tensions between the Minister, Deputy O'Gorman, and the Minister for Housing, Local Government and Heritage, Deputy Darragh O'Brien. Senator Garvey implored people not to play politics with this issue. It appears, though, that the only people playing politics are sitting at the Cabinet table".
Minister for Justice, Simon Harris (FG) acknowledged it as "a very serious issues" and offered assurances that the entire Government and the Cabinet committee chaired by the Taoiseach are co-ordinating the effort concerning this issue. "The Deputy also asked about community engagement. My understanding is that the tender for this has now gone out and the Minister of State, Deputy Joe O'Brien, is leading this effort. Regarding community engagement as well, it is important that we also provide financial assistance for communities that have opened their hearts, homes and facilities to help with this humanitarian effort. This week, the Government will announce the allocation of a €50 million fund that will see every county receive a level of funding".
He said the Government was working on an hourly basis to find solutions with this week's Cabinet meeting focused on "the acute situation regarding tents and then, moving beyond this, about how we can progress and turbocharge the progression at several of the sites identified for rapid-build housing, pods and other approaches".
Harris added, "If the Deputy does not mind me saying so respectfully as well, I think there needs to be a degree of fairness in respect of the commentary concerning this matter. Ireland's response has not been perfect. I am not sure that any country's has been. We have, however, achieved an awful lot together as a country and the Government has done an awful lot in a short time".