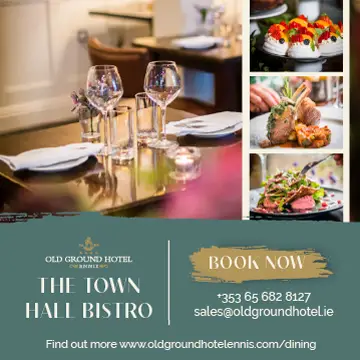 For almost twenty years, Jim Madden was a constant part of the Clare District Soccer League (CDSL) committee, at Monday's AGM that came to an end.
He has served in numerous roles on the committee and was the current FAI Junior Council Delegate and PRO. Jim was defeated by Oscar Traynor boss Donie Garrihy (8-42) and Derek Dormer (15-35) following a vote for the positions of FAI Delegate and PRO respectively.
Speaking to The Clare Echo in the moments after the AGM, Madden commented, "It's evolution, you'd like to choose when you step down but we don't always get to do that, I've enjoyed it".
It was a disappointing outcome for the long standing officer but he's very thankful for all the friends he has made in and beyond Co Clare because of his involvement with the sport. In reflecting back on his time with the CDSL, Jim feels the work he and his fellow officers has and will continue to leave a lasting impression.
"I also did a lot of work with the County Ground, I was involved with Frank Healy the late Chairman when he bought the pitch and then all the work that went into developing it and then when I took over as Chairman we built the dressing rooms and today we have excellent facilities. Donie when he became Chairman put up the floodlights so I've been part of a good story over a good number of years, this is a night when you'd feel a little bit disappointed".
Madden added, "At the other side of the coin I have got involved with Shannon Olympic and I have managed to get some workers there under the Tús scheme and we also have workers at the County Grounds as well, that's very important because it's not as easy to get volunteers to do work now like was in the past. I've had a good innings, I've enjoyed it I've made good friends, there's a lot of people around Clare soccer that have been very supportive over the years and I would hope that I will continue to enjoy their company".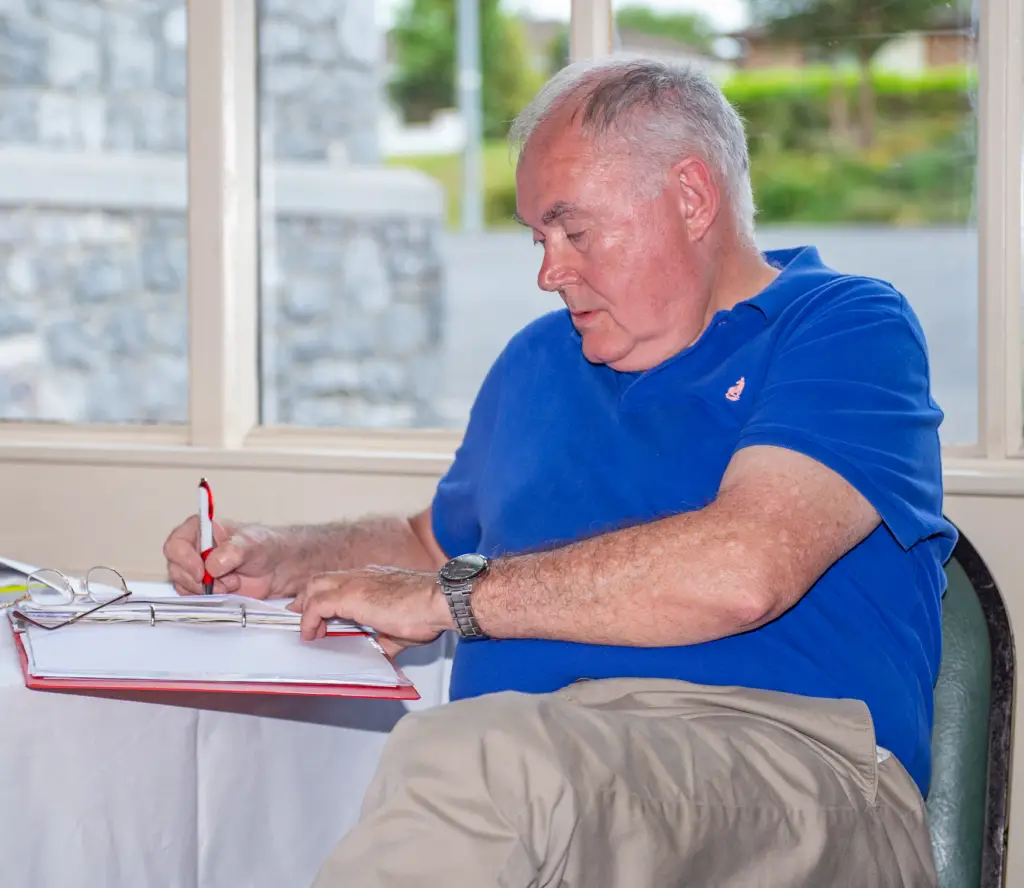 As his time as Clare FM's local soccer correspondent, he's seen several Sports Editors come and go yet his presence always remained, to some he is known as the 'voice of Clare soccer'. Jim is hopeful he will continue in the same role despite no longer being on the CDSL committee.
"I enjoy working with the media, I have a great relationship with all of the press, I would also like to thank that I've been truthful, I never tried to hide anything. The one thing that I've always enjoyed so much in Clare, I'm glad that I've met them and been friendly with them is the photographers because I think photography is such an important part of the promotion of sport, the words tell you a certain amount but the photograph often tells you a lot more and I think we're blessed. Martin Connolly is a top class photographer, John Kelly, Natasha Barton and there have been others over the years".
Being Chairman when Clare won their first Oscar Traynor title stands out as Jim's highlight of his time involved. "It was an excellent occasion and it was tremendous because you can only win something the first time once".
When asked if he will return to the CDSL committee in the future, Jim answered, "I won't I would think. I will devote myself a bit to Shannon Olympic and trying to improve that club, at the moment they probably rank second in Shannon behind Shannon Town. Both Shannon Hibs and Shannon Town came back from Limerick in recent years, Shannon Olympic never left Clare and I think they deserve to be recognised for that, they've a nice pitch we're doing a great bit of work there this summer thanks to the Tús scheme and hopefully I will enjoy that as much as I've enjoyed the other stuff".