A man who was involved in a wild west type shootout which saw over one hundred bullets fired at a Newmarket-on-Fergus safehouse was the quickest person to be extradited in the history of the State.
On the 17th March 1984, Dominic McGlinchey was surrounded by armed detectives at a Newmarket on Fergus safehouse. The Irish National Liberation Army found refuge during the troubles, forming on 10 December 1974. Ten years later, Dominic 'Mad Dog' Mc Glinchey was leading the charge. He made the transition having been expelled from the Provisional IRA where he was renowned for his ruthlessness.
Testimonials from within the INLA stated that McGlinchey seemingly ordered a hit on anyone 'he wasn't too fond of'. The INLA leader was wanted for shooting an elderly woman in the north, something which didn't sit well with police forces on either side of the border. Throughout the troubles, freedom fighters in the north sought sanctuary in the south with police forces 'turning a blind eye'. McGlinchey, due to his psychopathic nature, was not afforded this leisure
Leading up to this day, Gardai in Shannon were tracking his sons Declan and Dominic who had been spotted entering a house in Shannon which was under investigation by Gardai. Unbeknown to them, they led Gardaí directly back to the Newmarket-on-Fergus safehouse.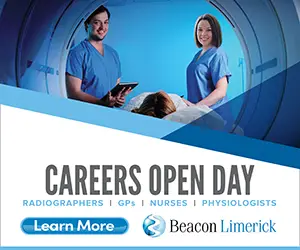 McGlinchey and three companions were holed up in the safehouse and refused to surrender despite no possibility of escape. Over one hundred bullets were exchanged in a Western style shootout before Gardai of the Special Branch task force made their way into the farmhouse, subsequently causing McGlinchey to call for a priest in surrender. One garda, his vehicle and the neighbour's house collected ricochets in the exchange.
Dominic McGlinchey became the first individual to be extradited to the north and was convicted of manslaughter. The charge was later overturned. A decade later McGlinchey met his demise outside a phone box in Drogheda, when two men opened fire on the ex-INLA leader lacing him with fourteen bullets.