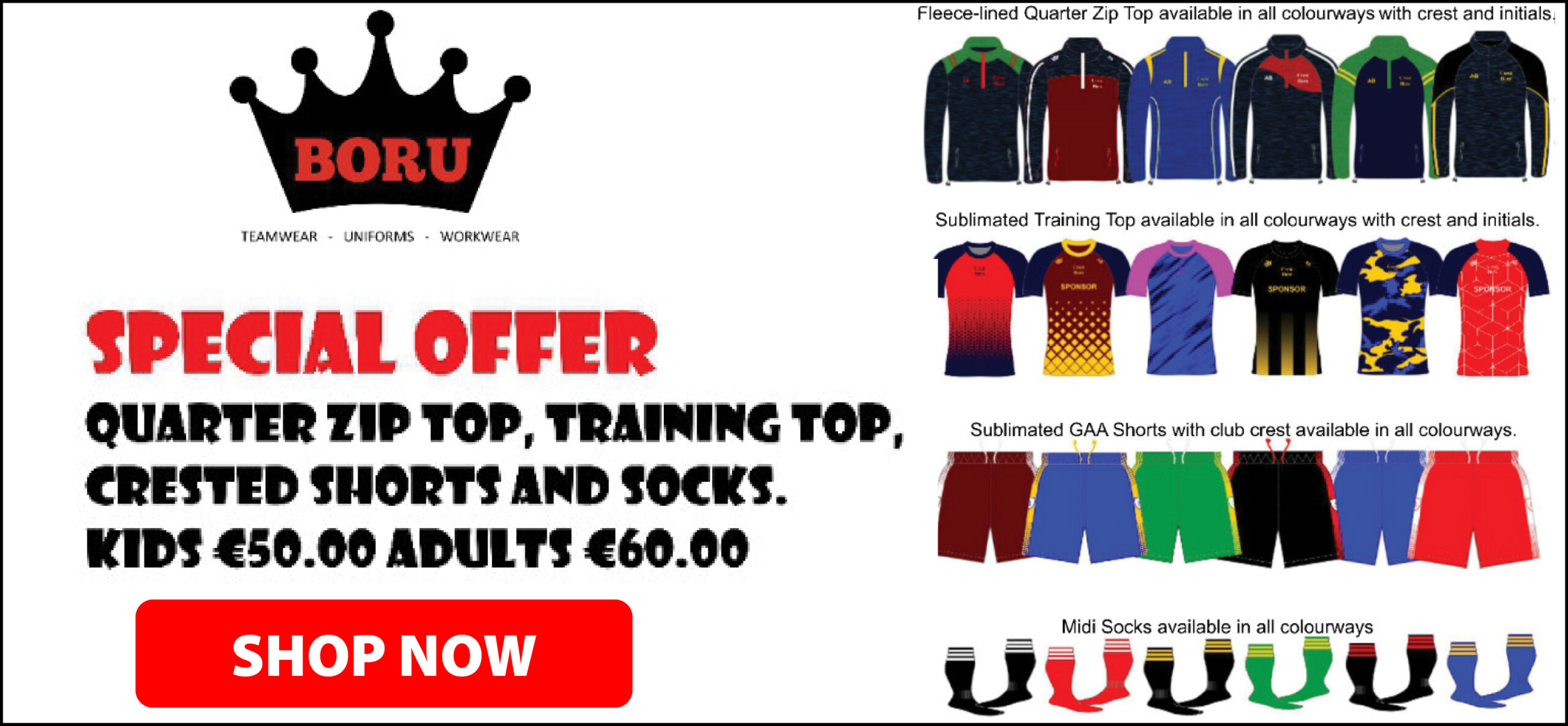 *Jack Lynch.
Two Clare footballers have left Galway Utd while another has signed a new contract.
On Tuesday morning, Galway Utd confirmed that Maurice Nugent has signed a new contract with the club that will see him head into his seventh season at Eamonn Deacy Park.
Nugent formed a centre-half partnership with Killian Brouder last season. Manager John Caulfield described the twenty two year old as "an unsung hero. He just goes about his business and is a thorough professional".
Caulfield added, "Maurice has pace, he's excellent in the air, and he's got a fantastic attitude. He's only 22 and he's a player I see massive potential in, he has a big role to play at the club going forward
Over the last three seasons, Nugent has operated at right-back, centre-back, and also in the middle of the park for United. The defender has set his sights on making the centre-back spot his own in 2021.
"I think in the past my versatility has gone against me a bit, I've been between a few positions. It was nice to find my position this year, I think it's a big thing to settle, then it's easy when you get a run of games and you feel more comfortable playing in that role," the Barefield native said.
He said the arrival of Caulfield to the club replacing Alan Murphy "gave us a collective kick up the arse and he lifted the intensity and demands. Then we took off and there was a real competitiveness there, and we played well for a few months. Hopefully we can transfer that form into next season. I've obviously been at the club for a number of years now and I feel I'm progressing, it gives you more motivation to continue the hard work. It's a massive year ahead for me".
As Nugent commits to the club, both Jack Lynch and Joe Collins have seen their stay with Galway Utd come to an end. Their departures "for various reasons" were confirmed by a spokesperson for the Tribesmen.
A two-time Oscar Traynor medallist, Joe joined the club in January of last year from Galway District League Premier Division side West United. The twenty six year old made 13 appearances in last season's First Division.
Explaining his exit, Shannon's Lynch said it was due to circumstances "with work and the new training schedule". An engineer with Edwards Lifesciences, Jack stated that the last two seasons with Galway "have been the most enjoyable of my career to date. The atmosphere of a full Eamonn Deacy Park is something special and my only regret is not getting the chance to experience that more".
He joined from Limerick Junior side Regional United and previously won the First Division title with Waterford Utd in 2017. The twenty two year old is a son of Shrewsbury Town legend Tommy Lynch.