Discussions are ongoing with a number of airlines regarding lower air charges at Shannon Airport in a bid for them to resume operations at the International Airport.
Ryanair's announcement on Tuesday that their base at Shannon Airport would reopen in time for summer 2021 was described as "an early Christmas present" by CEO of Shannon Group, Mary Considine.
A commercial deal between both Shannon Group and Ryanair led to the decision of the airline to resume operations in April. Negotiations between both parties have been ongoing for eight months.
Speaking on Tuesday, Ms Considine confirmed that they are "in discussions with other airlines" on the possibility of similar lower air charges being applied.
She noted the importance of Ryanair to Shannon Airport. "We are delighted Ryanair has already engaged with us".
"We have an incentive from the Airport who have lowered their charges," CEO of Ryanair DAC, Eddie Wilson explained.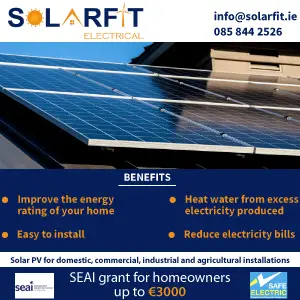 He cited the absence of an equivalent deal from Dublin Airport Authority as a factor in their decision not to reopen at Cork Airport.