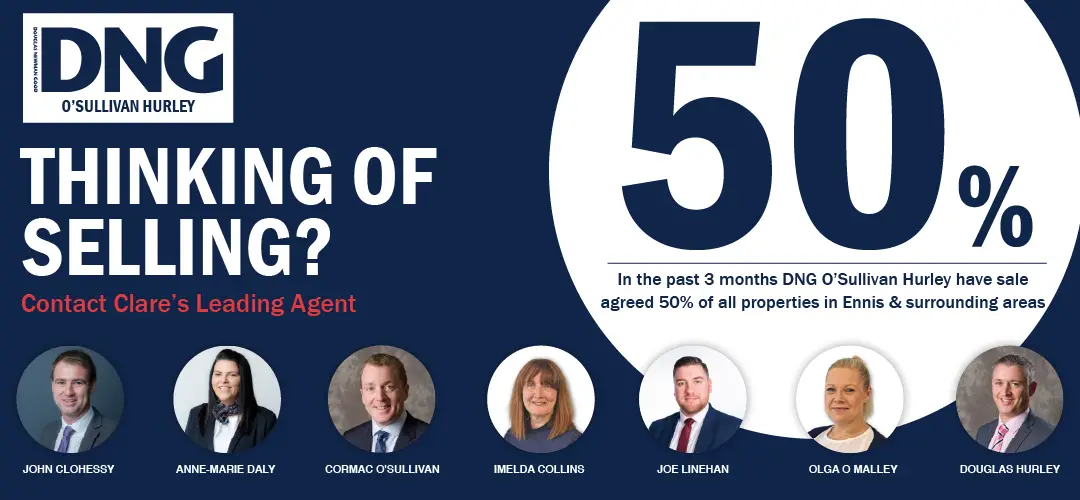 EXTRACTING WATER from Lough Derg for use in Dublin could have yet "a detrimental effect" on the county, local councillors have warned.
In a rare occurrence, officials from Irish Water, Angela Ryan and Aisling Buckley attended an in-person briefing with Clare County Council's elected representatives where members of the media were also present.
For Cllr Gerry Flynn (IND) it was his first engagement with the utility having boycotted to attend such meetings until the media were granted entry, "as a democrat I felt it was my right to speak for the people and I felt Irish Water as a body with such an important job in creation of services in our nation, I felt it was your duty to come and speak to us".
Questioning the officials, Cllr Tony O'Brien (FF) asked if the extraction was "a done deal". He described the River Shannon as "the greatest natural resource" in East Clare and warned of a "detrimental affect that abstraction could have if projections and forecasts go astray, the devastation is it will close the place down and I don't want to be dramatic". Solving Dublin's "huge leakage problem" via East Clare was "a huge mistake and could result in devastation for our side of the county," the Killaloe man believed.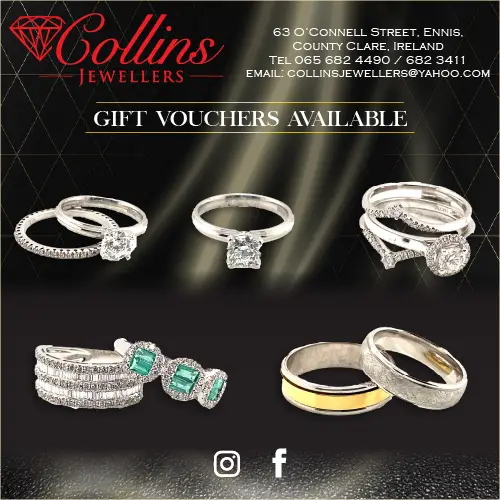 Efforts to get Irish Water to a meeting should not have been so difficult, Cllr Pat Hayes (FF) remarked, "It took a bit of a struggle to get ye here, I don't think that is the way we should be working, one of the biggest challenges and resources we have is our water and wastewater, I don't know why people from Irish Water couldn't come and sit here". "It is a long time since Dublin City and County Council bounced down and told us their plans and they would give a lot of money. This has expanded to grow the other areas like Athlone, Dundalk and Drogheda, our population growth has been made far lower and we are giving the resource". With the briefing confined to one topic, he urged representatives of the utility body to make themselves available for another briefing.
Water resources specialist, Angela Ryan described the extraction from the River Shannon and Lough Derg "an inflight project" which must follow the consenting process and flagged that a new abstracting legislation is being developed by the Government. She said Irish Water was "one of the largest extractors of water in Ireland" with 1,100 extractions ongoing, "very few of them when they started weren't licenced. We have to licence all our supplies, that won't be easy," she said while revealing they would struggle 40 percent of their sites.
Leakage rates in places such as Dublin are "unacceptably high" in relation to EU norms, she stated. Leakage targets will be set for Europe within the next five years. She acknowledged the importance of local democracy and said Irish Water was a relatively new entity but agreed more needed to be done "to rebuild those interfaces" with elected representatives. Studies have ongoing for the last three to four years "in terms of understanding the base line environment of Lough Derg and Parteen and ensuring there is no issue with that extraction," she added.
Plans to address Dublin's leakage thanks to the water of Clare is the "first time Clare has been tied to Dublin in anything," Cllr Cillian Murphy (FF) noted. "My view is Irish Water started with a solution and worked back to back that up, we're working backwards from Lough Derg," he commented. "You're saying you're about delivering infrastructure based on policies, we have examples of applications refused in our settlements because of lack of infrastructure, who is using who? There are plans of Irish Water to deliver infrastructure into these communities, ergo we don't need to think of that community, it is a vicious circle". He felt Irish Water's version of public consultation was "nonsultation, a cynical consultation where the decisions have already been made".
How Irish Water carry out their business brings nothing but "bad PR", Cllr Pat Daly (FF) opined. He referenced a recent occurrence in Ennis where a couple who had planning and applied for a connection thirty yards from their site completed the groundworks and were told by Irish Water they had to wait twelve weeks whereas their counterparts in Clare County Council are much quicker at reacting to similar scenarios,
Lissycasey's Cllr PJ Kelly (FF) who is also a water diviner informed the meeting that there was no mention of sourcing water from streams. "Maybe it would be nice to have a small bit of common sense rather than concentrate with huge pollution sources, gas and oil is got from underground, why not water? 1300 houses in Lissycasey are served by one spring. I hope Irish Water take a common sense approach and source water locally rather than across country".
Responding to Cllr Murphy, Ms Ryan said that with the River Shannon covering a catchment connecting a quarter of the country, it was bound to be included in the outcome to Dublin's leakage woes. Of the 1,100 extractions, she said 800 are from existing groundwater extractions with almost all of the supply in Laois groundwater sourced.
Marching across Killaloe Bridge may have to be done as some form of protest, Cllr Pat Burke (FG) announced. He noted that the extraction plan has many hurdles to get through, "I hope it falls at one of the hurdles". A drought situation will really expose problems, he warned, "it is alright to say in a drought situation we'll leave water in the lake but keep the tap off in Dublin. It is madness to take this".
"You said it was an inflight project. It feels like we're on a flight but the pilot is Irish Water," Cllr Joe Killeen (FF) quipped. Dublin is being prioritised while a third of Clare's towns and villages remain without wastewater treatment plans, he said, "if water was oil and oil was needed in Dublin, we'd be dying in the cold in Co Clare".
Ardnacrusha Power Station "very nearly broke the Council," Cllr Johnny Flynn (FG) recalled. The impact was so bad that the local authority "went into dissolution," he said while noting that "it did little for Clare until the 1950s". The Ennis representative believed there was a history of resources being taken from the west to benefit the east of the country, another example cited was the thousands of pylons in Clare used to power the capital and how Moneypoint created "enormous financial difficulties because the Government under-funded the Council to the extent of €14m per annum".
"It is important that this national scheme cannot be just benefitting two million people who will get the water and the jobs, there has to be fairness, there is nothing from Shannon scheme coming to Limerick or Clare in terms of increasing our water capacity. We have 52 towns and villages without sewerage, there is an onus on this scheme to fund those critical infrastructures and not have all resources going east," he added.
Ms Ryan told the meeting that the term 'in-flight project' is simply that, a term. She admitted that the first drought for Irish Water served as "a baptism of fire" with over 150 water supplies failing within a fortnight.