*MJ Queally and his daughter Emily at the site of the development in Doolin. Photograph: John Mangan
Doolin is to miss out on a €1.65m investment and the creation of twenty jobs following An Bord Pleanála's decision to overturn planning permission granted by Clare County Council for the development of a bar and restaurant.
Speaking to The Clare Echo, MJ Queally who submitted the application to construct the development expressed his "extreme disappointment" that the decision was appealed to the planning authority and later overturned. "It is frustrating, particularly for my family, my Mum is getting on and she would like to see me and my daughter around, you couldn't make a living in Doolin (to justify coming back without the development), tourism is the only show in town".
Living in Boston since 2007, MJ revealed that his plans to relocate to Doolin with his daughter have now been scuppered. "Doolin is very seasonal, it's the best place in the world for five months and the most depressing place in the world for seven months of the year. My plan with the brewery was to create an all-round venue, even though the season is getting longer in terms of numbers, it's been stretched out from before Paddy's Day right into the Fall, I didn't want to come in for just three months make my money and go away, I wanted to create something and a community centre. That site is a gaping hole, I was keen to give back and obviously make a living for myself, the original idea was to create 20 jobs with €1.65m invested into it, that will go elsewhere now".
"I'm not here to push my own agenda. The status quo shouldn't remain, people should be allowed to come in, to innovate, there is some great bars in Doolin but competition is the lifeblood in any economy. Maybe four pubs in Doolin is enough, I was going to try something different, the days of drinking till 3am are gone, you might get the odd night, I've seen stuff in America a way that I would like to do it. A lot of the soul has gone out of Doolin I think, the pubs are just food halls now".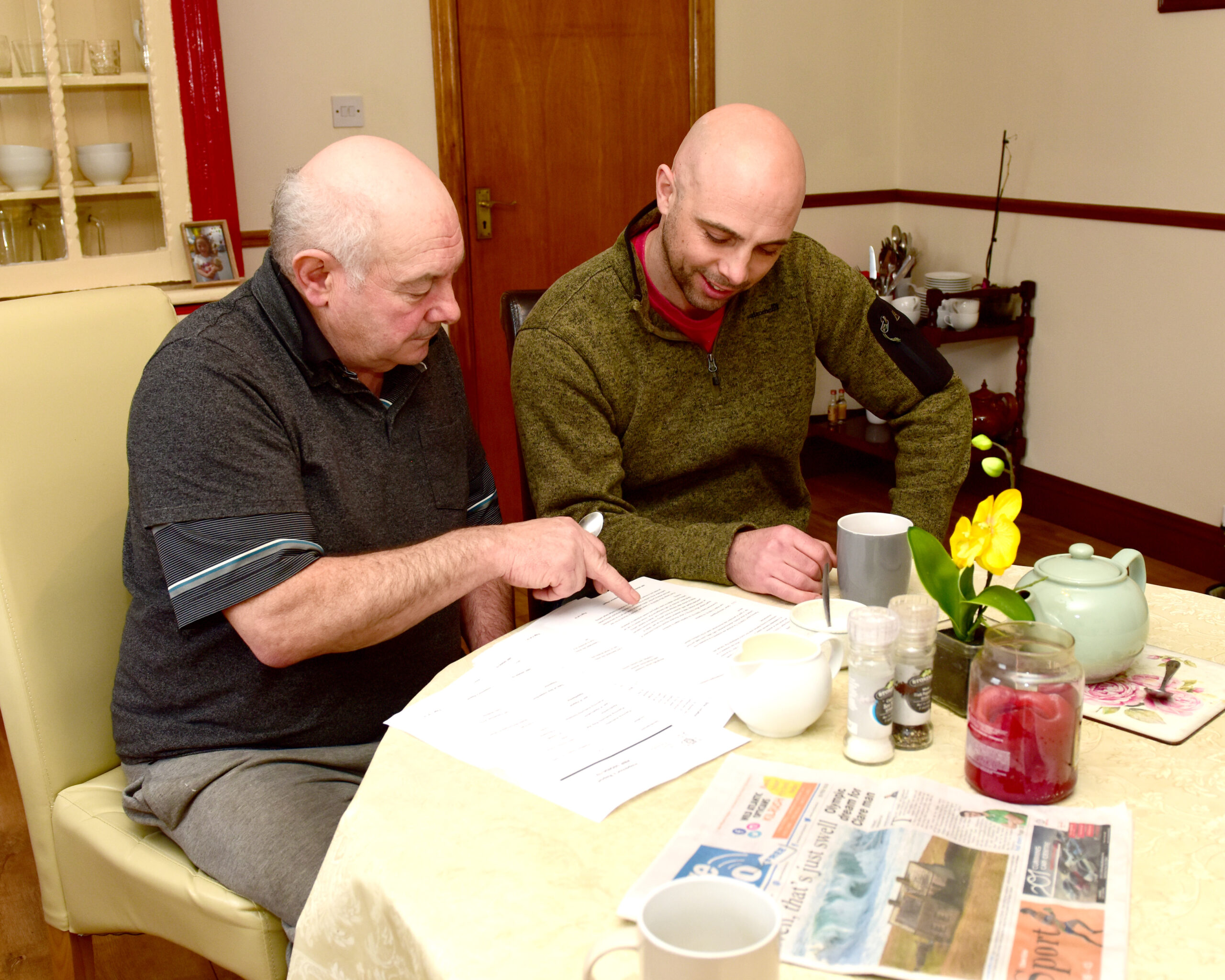 When he was growing up, Roadford "was the defacto centre", now Queally felt Fitz's Cross occupies this title. Among those to write letters supporting his proposed development were an eighty five year old bachelor living "directly adjacent to the site" and another man who owns a cottage 20 metres "directly from the development".
He continued, "I respect the decision and the process, the veracity of objections should be subject to a bit more scrutiny, I consider myself to be Green, I don't even own a car in the States, the concerns raised were of an environmental nature, they came from a business across the street. Competition is the lifeblood of any economy, any innovation comes from competition, I think Doolin is too expensive at the moment to eat if you're lucky enough to get a table somewhere, a bit of innovation wouldn't go astray".
Ironically MJ emigrated to the States to secure employment and his return was to employ people locally. He was annoyed with the reasons given by those who objected to the plans. "Any planning application you can hire someone and they will find some fault, there is no such thing as a perfect application. To be fair we did work in a transparent fashion with the Council and got that over the line, unfortunately there were objectors, I would just hope the real reason for their objections be outlined. I won't be developing it but somebody will at some stage".
Queally warned that the decision citing the lack of a wastewater system in Doolin "sets a massive precedent". "If you were to move to a small town anywhere else in the world and said I was going to invest and create this amount of jobs, the red carpet would be rolled out for you, I'm not saying I'm a big shot or anything. It's upsetting, I will get over it and move on, it is severely disappointing, the large concern for Doolin is that it's a massive precedent, from what I understand anyone else that looks to build anything of significant commercial value is going to have a precedent there before them, that upsets me".
A regular listener to Today with Sean O'Rourke from Boston, the thirty five year old admitted to having growing unease with the current narrative surrounding rural Ireland. "The biggest impediment to rural Ireland is not a post office or broadband, it is having a centre and the ability to innovate within the guidelines of which this is, it is conjunction with the development plan, it would be built now only for the objections, it comes to the crux of wastewater treatment, you have to accept the findings on it but the persons who raised that issue and the veracity of their claims has to be looked at. I've no ill will, I'll move on, I'll never live there now but my parents are looking at the site everyday, it is going to hurt them, my mother wanted me and my daughter to be around".
Since sitting down with The Clare Echo while on a return to the county, MJ said that having received overwhelming support in the locality he is "strongly considering changing his mind" and seeing what alternative routes can be followed. He also wished that the objectors, McGann's Pub, Pat and Mary O'Donoghue be named, "I had to include my name with everything submitted on this, the same should apply".