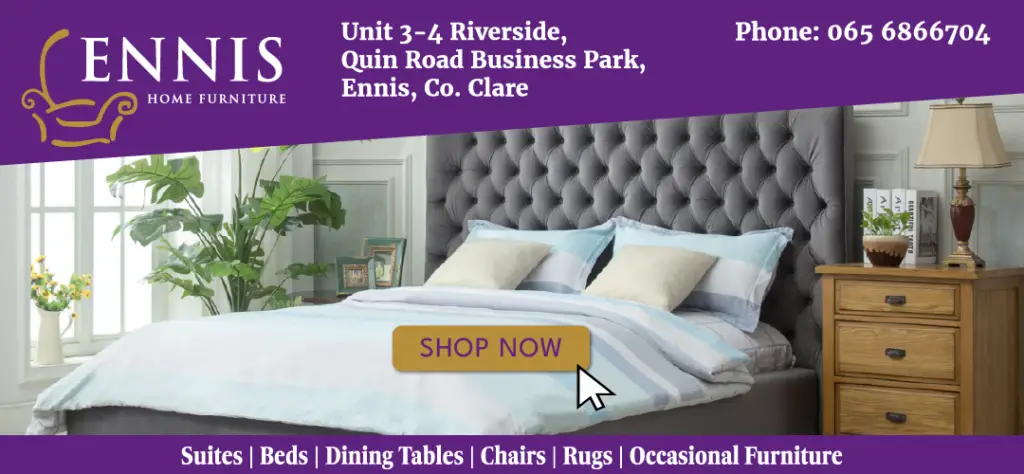 *Moneypoint. Photograph: Fergal Clohessy
If used properly Just Transition funding can "create as many if not more local jobs for West Clare than Moneypoint ever did," an elected representative has claimed.
Operating profits at ESB soared by fifty percent to €682m for 2019 with revenue jumping eight percent to €3.7bn, accounts released at the end of March stated. With Moneypoint to stop burning coal by 2025, the semi-state company has said it is continuing to evaluate its options for the West Clare site.
In January, a €7.5bn Europe-wide fund was announced as part of the 'Just Transition Mechanism' design to assist countries move away from carbon-based energy production. €30m from this sum was allocated to Ireland to help retrain workers such as Moneypoint employees.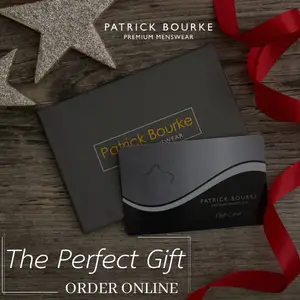 However instead of focusing entirely on the ESB employees in West Clare, Cllr Cillian Murphy (FF) has proposed an alternative view. He has called on Clare County Council to back the creation of sustainable energy communities and help them advance to a stage where they can benefit from the mechanism.
One such example identified by the Kilkee representative is to support a pilot project with the Loop Head Energy Action Partners Agri-Energy network "for the delivery of an anaerobic digester and associated bio-gas production" across West Clare.
Council officials were slow to row in completely behind Murphy's motion to the West Clare Municipal District until the Government published the Climate Action (Amendment) Bill. The bill was due to be released at the end of 2019.
Senior engineer, Cyril Feeney encouraged no such move be made until further detail is known so that the local authority's proposed role is understand and funding options are clear. He noted that the requirements of the motion "appear to align" with objectives from Section 15.2 titled Engagement, Capacity Building and Local Action in the Plan.
Conversations surrounding Just Transition need to be widened away from Moneypoint, Cllr Murphy maintained. He recounted that the debate is on making its energy production sustainable, how developments can earn new jobs and drive the local economy. "This is certainly a valid argument, but it ignores one major sticking point, the site is owned by the ESB, it seems we can't make them do anything, it also seems like we are not going to be included in any planning conversations any time soon, in effect, we will find out what plans the ESB have when they are good and ready to tell us.
He added, "But what is largely missed in this discourse is that 'Just Transition" funding doesnt need to be used for anything in Moneypoint at all". Murphy continued, "We should stop thinking about Moneypoint, something we have very little control over, and instead start thinking about how this funding could be used in the communities in the wider West Clare area around Moneypoint, these are things we can get involved in, providing support and ensuring when this funding stream goes live we have engaged and knowledgeable community groups with projects lined up ready to access it, and we as a council have to make sure we have the requesite skill and capacity inhouse to be able to support them. The EU Just Transition Mechanism can be utilised to create as many if not more local jobs for West Clare than Moneypoint ever did, and we will have failed if we are not ready for it".
An energy audit conducted by a group from Flensburg University at Loop Head has estimated that the value of export from the areas "is in the many million of euro, every year," the tourism consultant said.
Three public workshops have been held with the creation of Loop Head Energy Action Partners one result. "We have a dedicated agri-energy group with 15 or so of the largest farmers on the peninsula involved in discussions as to the development of an anaerobic digestor, using slurry and grass, to create bio-gas, which can either be used in a relatively raw state, to generate power and heat locally which could then be leveraged to diversify our farming mix, for instance, into the production of fruit and veg under glass, or we could identify industries that require very high energy usage and attract them to west clare with the promise of low energy cost.
"Alternatively we could refine this gas further, so it can be sold either to ourselves for our heating, transport and cooking requirements, so we become energy self sufficient, and inured to external shocks or it can be exported to the national gas grid, bringing in income to West Clare, rather than sending it away," Cllr Murphy commented. Development of such projects is "significant," he flagged in encouraging the Council to show the lead by supporting the reduction of emissions.
Kilrush representative, Cllr Ian Lynch (IND) felt, "This is the type of the stuff we need. We've been given the go ahead on this. We started this off with the Just Transition Fund, the Government said the Council could lead it and we haven't done it". He was adamant that the message must go out that the Just Transition Fund is still open. "I would ask that we won't wait, let's have the plan ready and that we can be the first out of the traps, this means a lot to West Clare".
Waiting is not the way to go, Cllr Joe Garrihy (FG) maintained. Having completed an application for rural regeneration funding for Kilfenora, Lisdoonvarna and Doolin, he said they attempted to set up a sustainable energy community, "If we waited we would have failed and missed out on the deadline". The reply from Feeney was "not good enough, it is not being a leader", Garrihy said as he urged the Council to "get on with it".
Director of Service, Leonard Cleary said he was willing to invite Cyril Feeny to next meeting to outline how plans can progress. Cllr Murphy suggested a representative from the energy action partners be brought to the meeting.