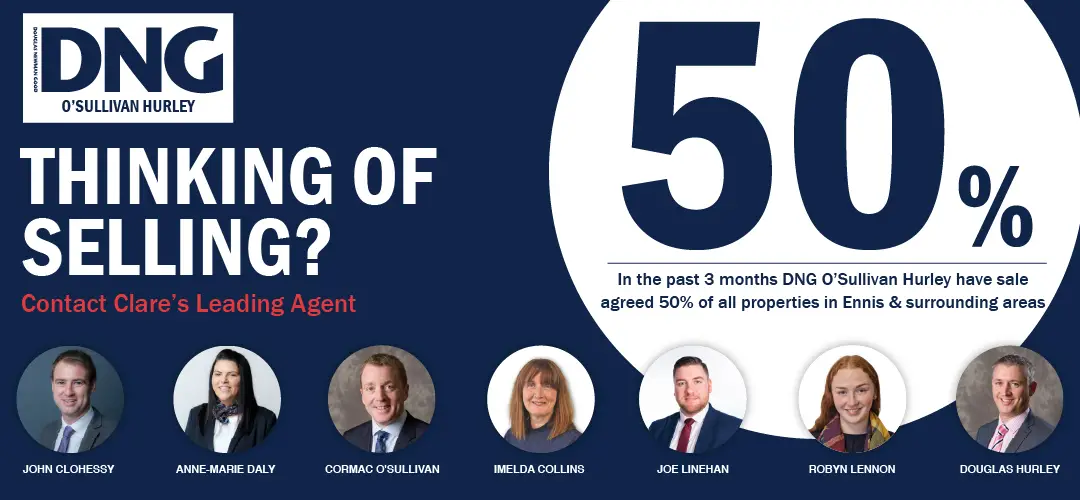 *Cratloe Church. Photograph: John Mangan
Graves in Cratloe are at risk of being damaged due to flood water, a local councillor has cautioned.
Remedial works at Brickhill East were requested by Cllr Pat O'Gorman (FF) who flagged that storm water from the water is flowing under the railway line and into the graveyard. He believed action was necessary to prevent "future road flooding and graves in the graveyard being damaged".
Senior engineer in the Shannon MD, Aidan O'Rourke acknowledged that drainage issues occur at the location during significant rainfall, the most recent instance occurring in February of this year. "The resolution of the issue at this location is complicated by the presence of the railway line and height difference to the graveyard area. It is understood that there is a long occurring issue with flooding at the graveyard".
To come to a solution, consultation is to be had with Iarnród Éireann under the Railway Safety Act 2005 with the co-operation of local landowners also needed, O'Rourke stated.
Multiple issues exist on route, Cllr O'Gorman flagged and referenced the road itself, the railway line and the graveyard. "Cratloe is built on a hill, the road in question is on the way from Cratloe to Sixmilebridge, the water when it leaves the road flows on the railway line. It is unacceptable to say the least". He was confident landowners "would play ball" if asked. The road acts as "a direct route into Tulla" and said the volume of traffic from 4:30pm to 6pm each weekday evening was extensive.
"Major drainage is the only way of solving the problem," Cllr PJ Ryan (IND) remarked. He was frustrated that funding would once again decide if and when works were undertaken labelling it "the usual old story".
Iarnród Éireann must engage with the Council, Cllr Gerry Flynn (IND) stressed. He questioned if they would have to share the funding to which O'Rourke confirmed, "it will be Clare County Council footing the bill".