*Brian Lohan. Photograph: Gerard O'Neill
BRIAN LOHAN has received an additional extension to his tenure as Clare senior hurling manager.
Lohan has added two-time All Star Brendan Bugler and ex Clare panellist Tommy Corbett to his management for the coming year.
In 2021, the Clare manager looked for a three year extension to his term as Banner boss. He has now received renewed backing from Clare GAA chiefs to stay on until 2025.
Clare GAA chairman Kieran Keating proposed an extention of a year to the Cratloe resident's term at the November meeting of the board at Hotel Woodstock on Tuesday night.
O'Callaghans Mills delegate Robert Frost seconded the chairman's proposal which was carried without opposition.
Earlier the chairman had read Lohan's end of year report to the delegates, the last of the various county managers reports to be presented to the board this year.
The report stated that training for the past year had started on November 25 (2022) with a panel of forty two and "a really good backroom team".
The former Wolfe Tones captain thanked the Clare supporters, the clubs of the county for their support and for providing the use of their facilities, the county board for their support and Club Clare. The report stated that €335,000 was raised during the year and he described this fundraising as crucial. He was delighted to work with "an ambitious group who want to get better.
Medal Presentation:
Friday night December 1 will be a night of celebration for Clare GAA. Hotel Woodstock will be the venue for the medal presentation ceremony for the members of the Clare minor hurling panel, Munster and All-Ireland champions.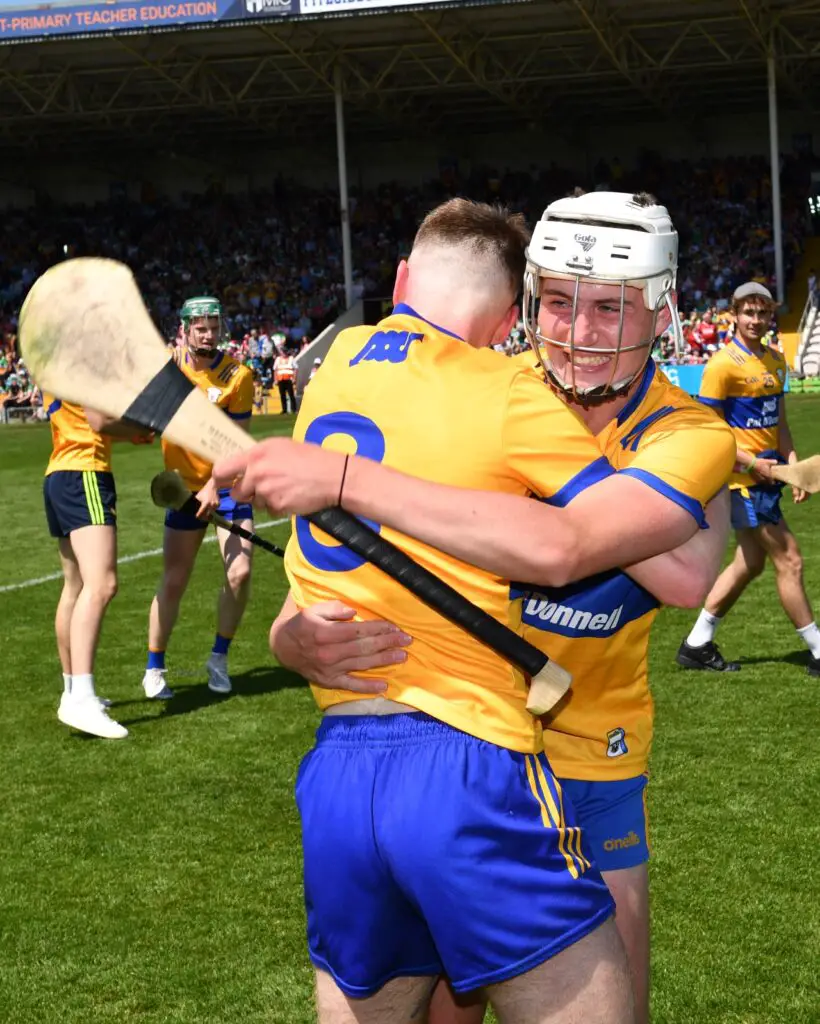 Clare GAA Head of Operations Deirdre Murphy informed delegates at the November board meeting of the upcoming event.
Football selectors:
Responding to a query from Kildysart delegate John Meade regarding the appointment of Clare senior footbll selectors, board chairman Kieran Keating said "there is one position, maybe two, still to be filled and the managers will let us know once they are nailed down".
Under 21 football pairings:
Draws for the semi-finals of the under 21 A and B football championships were made at a meeting of the CCC on Tuesday night and resulted as follows.
Under 21 A: Ennistymon v Kilrush-Killimer; Western Gaels/Doonbeg v St. Breckans;
Under 21 B: Western Gaels v Parteen-Meelick; Clarecastle v Cooraclare;
A further draw took place to determine which teams will have home advantage and this resulted in Ennistymon Western Gaels/Doonbeg, Clarecastle and Western Gaels being drawn to host the games.
Hurling review report and football motion:
The liveliest debate on the night came in the follow up discussion to last week's debate on the proposed changes to the adult hurling structures and to the format of the senior football championship.
Opening the discussion chairman Kieran Keating said, "We had a brief meeting before this meeting and the feeling is that modification is required to both proposals.
Cooraclare's P.J. McGuane said "chairman, you gave an undertaking at last week's meeting that a meeting of the football review group and the hurling group would take place. Has that happened".
Keating responded, "I didn't give a commitment". This was disputed by McGuane, "I quote you verbatum. I might be senile but I am not stupid. What was deliberated at the meeting before this meeting/. It was very high handed to have a meeting an hour before this meeting. We are the delegates. You are kicking for touch".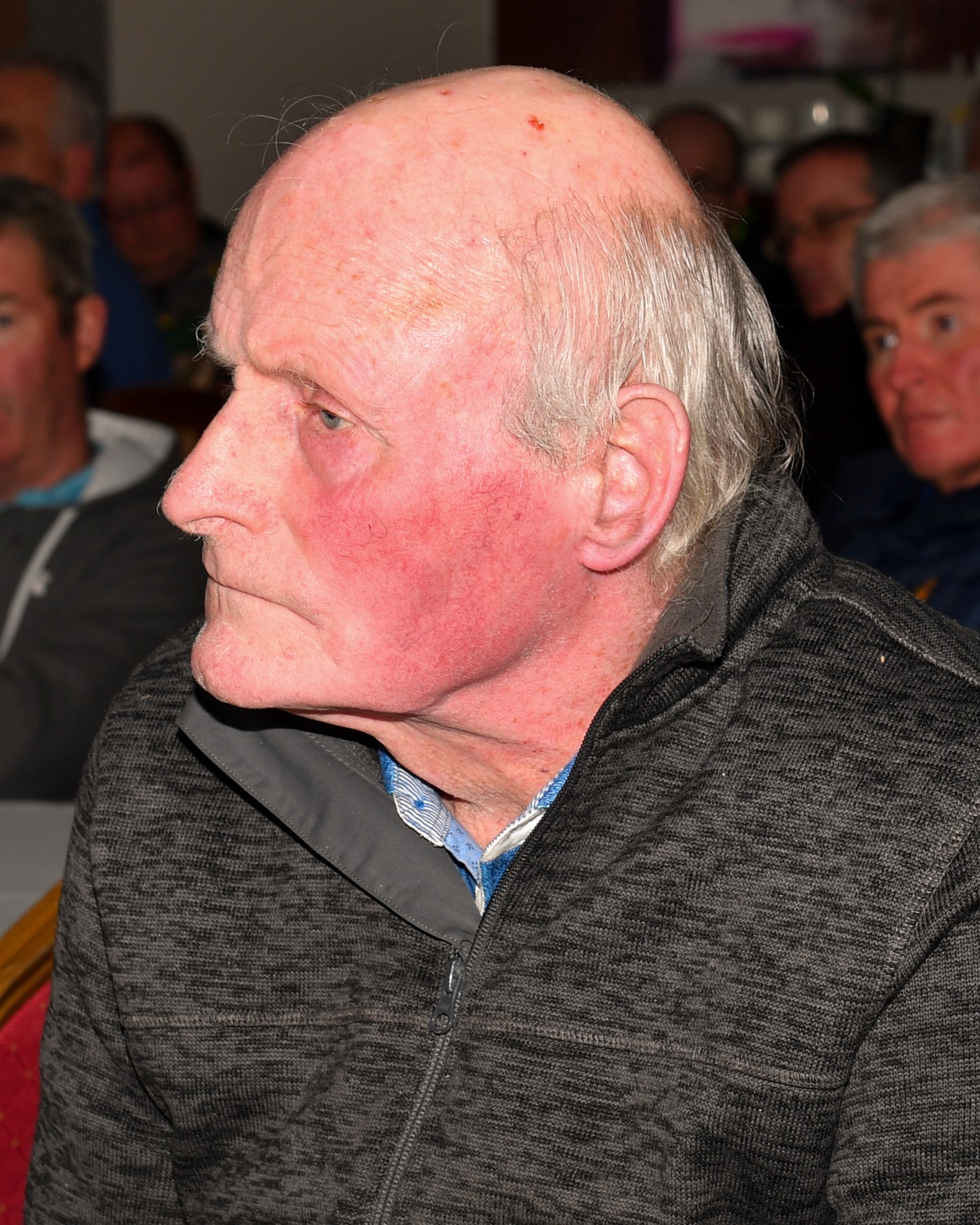 The Chairman said, "We had a discussion with regard to the difficulties which are ongoing and unresolved". Cooraclare's McGuane detailed that his clubs was "seriously concerned as we have six dual players".
Deirdre Murphy described the meeting as "progressive and positive". People have to go back and engage with their clubs.
Clarity was sought from McGuane on whether St Joseph's Miltown were asked to withdraw their motion.
Replying to both McGuane and O'Curry's delegate Michael Curtin who both asked if motions from their clubs had been considered, Deirdre Murphy said that neither had been received in time for last week's meeting.
Michael Curtin told the meeting that their motion related to the intermediate championship and pointed out that the senior and intermediate football championships run concurrently.
Masters Fixtures committee chairman Colm Browne said "we need to respect both codes" and he added "if O'Curry's have a motion it needs to be discussed now".
The discussion ended with the chairman saying it will be discussed at a structures meeting which will take place after convention.
He went on to say that the executive will be bringing a motion to convention to have the annual structures meeting held in November going forward.
This week's meeting agreed to have a county board meeting to deal with structures on December 19, a week after the annual convention  
Chasing All-Ireland Scór success:
Board chairman Kieran Keating extended good wishes to Cooraclare who will compete in the novelty act at the All-Ireland Scór finals in Killarney this weekend. "In the All-Ireland Scór roll of honour, there have been sixteen Clare winners and hopefully there will be one more this week", he said.
All-Ireland handball finals:
There will be a feast of handball in Clare over the weekend of November 25 and 26, Mike Kelly told the November board meeting.
"Clare will host the Irish Nationals this year and to date 150 entries have been received with all the top names in the game set to take part at handball courts across the county", the sport's delegate to the county board said when extending an invite to aall to "come along and see a fest of handball".
He added that Clare's hopes of success till rest with Diarmuid Nash and Colin Crehan.
Win a house draw "in profit":
Sales in the board's win a house draw have passed the 5,000 mark the chairman told the delegates at Tuesday's meeting.
"We are in profit now with over €500,000 in sales and every sale from here on will be profit", he said as he appealed to clubs to continue to promote the draw.
The chairman added that, to date, clubs have earned €85,000 in commission.
Breakfast with Clare GAA:
A "Business Breakfast with Clare GAA" event will be held at the The Inn at Dromoland on Tuesday November 28 at 7.30am, Head of Operations Deirdre Murphy told this week's meeting.
Anthony Morrissey who worked with Munster Rugby's commercial department for over 11 years has been employed to promote the event.
"We are looking forward to meeting representatives of the business community in the county to explain to them the vision we are trying to put forward", the Head of Operations told delegates. 
All Stars:
Chairman Kieran Keating extended good wishes to Clare hurlers who have been nominated for All star awards this year. The winners will be announced on Friday night
Congratulations:
Deirdre Murphy extended congratulations to the four Clare players who were named on the ladies football intermediate team of the year.
Kieran Keating congratulated Clarecastle GAA on the opening of their new astro turf facility this week.
Facilities:
Clare GAA's newly appointed facilities manager David Hoey commenced work last week, this week's meeting was informed.
Work is progressing on the upgrading of facilities at Caherlohan. New chairs have been provided for the dining area at the centre and for the canteen in Cusack Park. "We are trying to make the facility more user friendly", Ms Murphy told the meeting. 
Munster final venue:
 Munster GAA has yet to make a decision on a proposal dealing with the venue for the Provincial hurling final.
A proposal to rotate the finals between Pairc Ui Caoimh, Limerick and Thurles has been submitted but hasn't yet been voted on.
Clare delegate to the Provincial body Bernard Keane informed the meeting that three motions on the issue have been submitted but they have yet to get the detail of these proposals. One of the proposals is from Clare GAA.
Clare should say No:
Clare GAA should vote against the suggestion that the five bottom teams in the inter county hurling leagues should be removed from the competition.
The issue was raised by Clondegad delegate Seamus O'Reilly at this week's meeting and he was supported by Sixmilebridge delegate Pat Keane who said that this proposal "is not promoting hurling"
"It's not our fight really" said chairman Keating before suggesting "maybe the theory is to spend the money involved on the clubs in those counties.
Clubs asked to assist with ref recruitment:
 Referees administrator Seanie McMahon asked all clubs to put referee recruitment on the agenda for their upcoming annual general meetings and reminded the clubs "it's very important to get suitable candidates who are interested. There will be foundation courses in January and dates will be confirmed at convention", he said before thanking "all referees for their commitment during the year. We had 29 hurling, 24 football and 8 dual referees and they took charge of over 2,000 games".
Insurance matters:
Feakle delegate Mike Daly asked this week's meeting "is their value in being in the GAA player's insurance scheme".
Chairman Keating said "if one is in the VHI they are paying quite a premium but a llot of players don't have personal insurance.
"This needs to be discussed in more detail", Head of Operations Deirdre Murphy observed. "The GAA is trying to cater for one million membes and its quite a complex issue.
Health and wellbeing:
 The joint chairmen of the Clare Health and wellbeing committee, Mark O'Sullivan and John Conroy addressed this week's meeting and stressed the importance of clubs getting involved in the initiative.
They spoke about the problems of substance abuse and gambling to mention some and they pointed out that currently just 12 of the 54 clubs in Clare have joined the Healthy Clubs Portal.