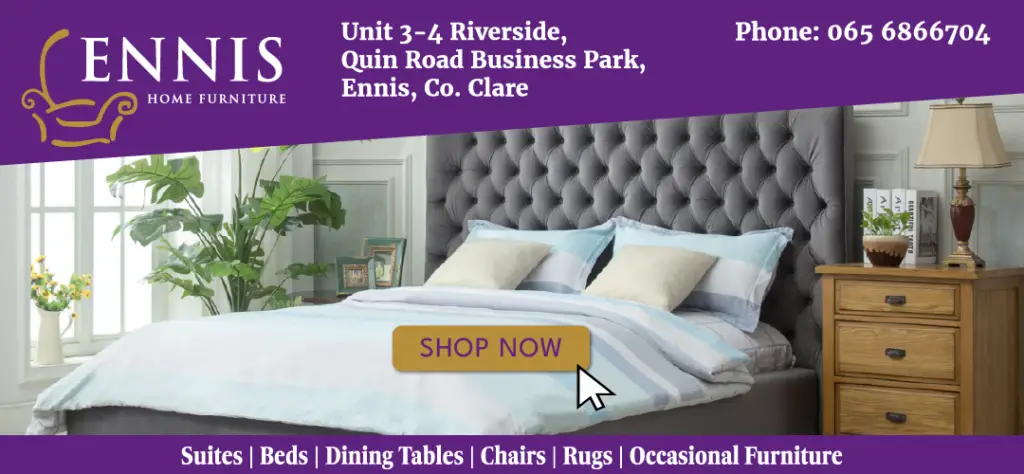 *The Cliffs of Moher. Photograph: Ann O'Connell
"A disconnect" exists between Clare's premier tourist attraction and those living in close proximity to it.
Visitor numbers to the Cliffs of Moher increased by 3.8 percent to 1,580,010 in 2018 making it Ireland's second most popular tourist attraction for the fifth year in succession. A staff of 110 are employed at it's Visitor Experience during peak season.
With the subsequent presence of coaches on North Clare's smaller rural roads, an improvement in traffic management was sought by the newly elected quartet of councillors, Joe Killeen, Shane Talty, Roisin Garvey and Joe Garrihy at the adjourned June meeting of Clare County Council.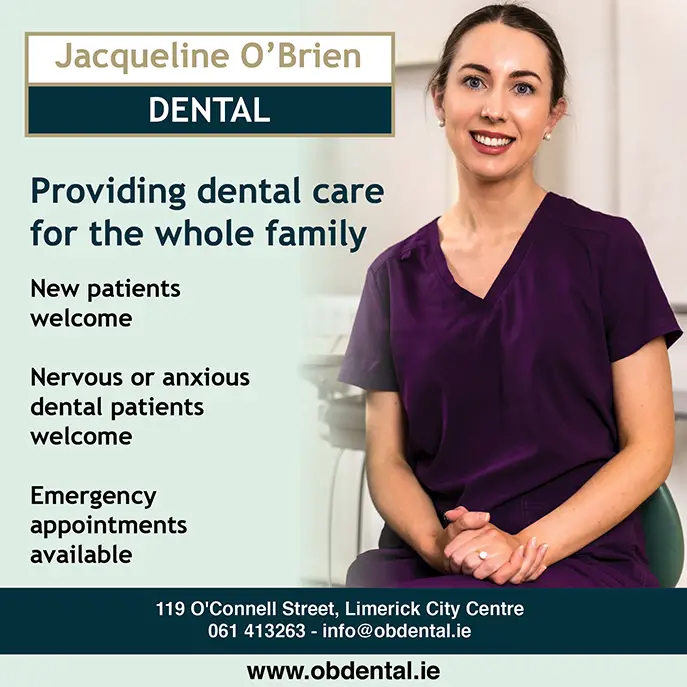 In a jointly written response, Directors of Services Carmel Kirby and Leonard Cleary outlined the measures being taken by the local authority relating to traffic management in the area through liaisons with state agencies and surrounding communities.
Such examples referred to included, a traffic congestion survey being conducted by Fáilte Ireland along The Wild Atlantic Way, an investment in the improvement of road infrastructure approaching the Cliffs, an increase in the presence of traffic wardens, requesting the National Transport Authority to amend routes to ensure they travel on suitable roads and tourism strategies.
"On a pilot basis, the Cliffs of Moher is operating a courtesy shuttle bus service for visitors who are afforded the opportunity to park in local towns and villages. Clare County Council and National Parks and Wildlife Service have been meeting over the last year to discuss a vision for a sustainable tourism model in the Burren. The Transportation Department has planned to commence a review in September 2019 which will explore opportunities to improve transportation across the county," the reply concluded.
Cllr Killeen highlighted there has been an influx in users to routes such as New Quay, Doolin, Fanore and Kilfenora. "The road by Kilfenora football field is being used by buses going to the Cliffs of Moher, Google have identified this as a suitable route, it isn't and needs to be looked at. At time the traffic is bottle neck in Corofin with a complete lack of access. There are a lack of pull-in spaces from Ennis to Inagh, the lack of public transport also needs to be looked at. We welcome the tourists but need to look at overall traffic". He predicted, "Numbers will increase at the Cliffs of Moher, we have the opportunity to increase economic flow right throughout the whole county".
His Fianna Fáil colleague, Shane Talty added, "What we're calling for is an overall plan, look at the tourism boom we're in the middle of people need to see there is a plan to measure the visitors in the area". He outlined that over the course of the June Bank Holiday weekend, residents in certain parts of the county "felt like prisoners in their own home" such was the amount of traffic.
Fine Gael's Joe Garrihy warned of the growing distance between the Cliffs and the personnel living in the areas closest to them. "This is not a new issue, it has been going on for the last ten years. I feel from representing my community and talking to people in North Clare, they are completely disconnected from the Cliffs of Moher and have been since it's inception. I can speak for the communities, they feel completely disconnected from the Cliffs of Moher and haven't been engaged with. We have a wonderful product, we have some of the most precious environments".
Inagh native Cllr Roisin Garvey urged the Council Executive to see the benefits that can result from allocating money to cycle infrastructure. "We're talking about traffic and climate litigation, nobody mentioned cycle infrastructure, people spend more money if they travel on bikes and they have to feed themselves. There is going to be a shift from spending money on roads to cycle lanes".
Transport plans need to be "more integrated", Cllr Johnny Flynn stated as he suggested linking Dublin Coach to the shuttle services on offer. Cllr Pat Hayes who represented part of North Clare before the electoral areas were redrawn wished the councillors well in their endeavour to see progress, "Some of the agencies not Clare County Council are quite slow in coming to the table on something that is important for the whole county. Spread the tourism base across North Clare and please God some day they will find East Clare".
Council Chief Executive, Pat Dowling expressed his disappointment with some of the comments passed. "This issue has been around for a long time. I'm disappointed to hear the local community don't feel part of the Cliffs of Moher, in the past week local farmers were met regarding plans, I'm not sure who you were talking to Cllr Garrihy but we are engaging with the local community".
Director of Rural Development, Leonard Cleary stressed, "It goes without saying that tourists are very welcome in all parts of Clare. I'm conscious that it can be very easy to single out one visible attraction and say it is a problem". He said local farmers have been met twice regarding a strategy for the Cliffs up to the year 2040, the courtesy shuttle bus are being designed "to ensure visitor spend in towns and villages around the Cliffs," and the purchase of two car parks in North Clare close to Ennistymon are aimed to alleviate some of the congestion.