*Photograph: John Mangan
An expenditure of €131m is included in Clare County Council's revenue budget which puts a priority on local SMEs, housing, town enhancement plans and rural regeneration while future capital projects such as the West Clare Greenway, Blake's Corner and the Killaloe Bypass are identified for progression.
Councillors approved the budget at a special sitting in glór on Friday. The budget has an increase of €3m with a projected capital expenditure of €393m over three years.
Housing spend will be increased by €2.3m. This includes an additional €300k towards expenditure associated with the reletting of vacant stock, the additional provision of €134k for the establishment of a tenancy enforcement unit and a further €638k for homeless services.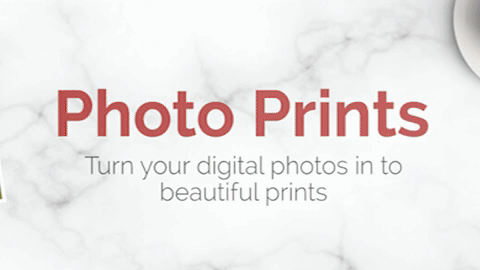 To continue support of businesses into 2021, the Early Payment Incentive Scheme will be replaced with a single scheme for all Small and Medium enterprise businesses in the county. The proposed grant will provide for a 10% credit against the subsequent year commercial rates liability where the customer discharges their rates invoice by direct debit in the year. It will potentially provide a 10% rates reduction to 88% of businesses in Clare. Commercial rates will not be interfered with in the coming year.
Re-occupation of previously occupied premises that are now vacant is encouraged under the Long Term Vacant Property Incentive scheme which will continue next year. A 75% rebate in year one up to a maximum of €3,750 is available, it falls to 50% in year two up to a maximum of €2,500 and hits 25% in year three for a maximum of €1,250. The scheme will be promoted by the local authority in January.
Completion of the Ennistymon town enhancement plan will occur in 2021, it looks at the feasibility of the Blake and Linnane buildings following the new bridge construction together with public realm opportunities. A streetscape enhancement plan is being compiled for Corofin assessing the structures belonging to the National Parks and Wildlife Services in the village, it will be advanced to completion in 2021. Efforts to identify funding opportunities to deliver elements of the Cappa Pier Enhancement Strategy will also receive focus.
Its capital programme is proposing a spend over €300m, much of which will be contingent on Government funding. Projects included in this bracket are the West Clare Railway Greenway, phase two of the Limerick Northern Distributor Road, CFRAMS flood relief which caters for six schemes, Doolin Pier, Blake's Corner, Killaloe Bypass, the Claureen local infrastructure housing activation fund and the N19 Shannon Airport access road. It is planned to resume construction on the County Library in early 2021.
Numerous strategies including the South Clare/University of Limerick Economic Strategic Development Zone, Shannon Estuary Integrated Framework Plan, Ennis 2040 Spatial and Economic Strategy and the Shannon Masterplan remain ongoing within the Economic Directorate.
Chief Executive of the local authority, Pat Dowling recalled that his address to last year's budget included sentiments of confidence and expansion. "Out determination is more important now than ever, our resolve has not waned or faltered," he stated. COVID-19 has had a "deep and painful" toll on society and the economy, he flagged, "none of us can afford to adopt a Trump like approach to the realities in front of our eyes. Clare County Council must adjust, adapt and deliver. Our services will be maintained as much as possible".
A focus on continued support businesses is evident in the Budget, Head of Finance Noeleen Fitzgerald maintained with a new grant for SME businesses. Nine of ten properties across the county will qualify for this, she stated as she acknowledged the difficulty endured by many throughout 2020.
An enhancement of the community support scheme is included which will provide more support specifically for playground committees. Noeleen flagged that an incentive will be introduced regarding property occupation in towns and villages.
Revenue Expenditure 2021 v 2020:
• Housing & Building - €23m / €20.68m
• Road Transport & Safety - €33.93m / €33.89
• Water Services - €13.40m / €13.01m
• Development Management - €20.92m / €20.5m
• Environmental Services - €15.17m / €14.77m
• Recreation & Amenity - €11.17m / €11.02m
• Agriculture, Education, Health & Welfare - €0.74m / €0.78m
• Miscellaneous Services - €13.07m / €13.38m 
Budget Income 2021 v 2020:
• Grants & Subsidies – €43,927,000 / €39,366,000
• Goods & Services – €37,426,000 / €35,976,000
• LPT – €7,984,000 / €7,973,000
• Rates – €42,063,000 / €44,715,000
• No increase to Annual Rate on Valuation of 72.99, ARV has remained unchanged since 2009.
• Reduction in rates due to revision of ESB power generation station at Moneypoint.
SME 10% Support Scheme:
• Will replace 2016 Early Payment Incentive Scheme.
• Single scheme for all small and medium enterprise business in Clare with a commercial rates liability of €10,000.
• Grant proposes 10% credit against subsequent commercial rates liability where the customer discharges their rates invoice by direct debit in the year.
• Can potentially provide rates reduction of 10% to 88% of businesses in Clare (kILLALOE MD 96%, West Clare MD 94%, Ennis MD 92%, Shannon MD 75%).
Long Term Vacant Property Incentive Scheme:
The grant scheme is a grant of the following –
• 75% of commercial rates payable in year one up to a maximum of €3,750
• 50% of commercial rates payable in year two up to a maximum of €2,500
• 25% of commercial rates payable in year three up to a maximum of €1,250
General Municipal Allocation:
• Stays at €1.27m
• Ennis MD – €318,250
• West Clare MD – €409,179
• Killaloe MD – €227,321
• Shannon MD €318,250
Housing:
• Council has a stock of over 2,630 social housing units
• €10m loan approved by Council in 2017 is to be drawn down in 2021
• Budget is static for Traveller accommodation (, funding to be sought for provision of Traveller Liaison Officer.
• Projections for rental income from Council housing stock at a conservative estimate of €6.7m.
• Budget requirement for homeless services has increased to provide for the 10% own resource provision for homeless services, estimated expenditure of €3,112,785.
Recreation & Amenity:
• Operation of library and archival service listed with spend of €5m.
• €2.3m for operation of outdoor leisure area operations and €1.8m for indoor leisure facilities operations.
• Total of €1.4m for operation of Arts Programme.
Roads:
• Funding for maintenance and improvement works on Clare's motorway and national primary and secondary road network is provided by Transport Infrastructure Ireland (TII), 2020 allocation was €2.93m
• Works on non national roads completed from Department of Transport funding which was €24.47m in 2020, similar amount expected for 2021.
• Maintenance and improvement of local roads calculated at expenditure of €19.7m.
Water:
• Annual services plan for 2021 yet to be agreed.
• Costs estimated for 2021; water supply (€6.4m), waste water treatment (€3.3m), administration of group and private installations (€2m)
• Income of €10m expected for water supply.
Environment:
• Cost of servicing network of 50 full-time and 4 seasonal bring banks both within recycling centres and stand alone bottle banks to be maintained.
• Income from scrap metal decreased slightly in 2020.
• €18,000 provided by Council for Greener Clare programme which supported 19 locally led waste prevention projects.
• Annual waste enforcement grant for Clare County Council has been reduced by the Department of the Environment, Climate & Communications from €405k to €221k.
• Street cleaning costs calculated to reach €2m.
• Budget includes €5m for operation of fire services.
Ennis 2040:
• Ennis 2040 Strategic Development Designated Activity Company (DAC), will be established in Q4 2020, will be wholly owned by the Council.
• The role of Ennis 2040 DAC will be to deliver a programme of targeted investment and property development, and assess the viability of key sites such as Friar's Walk, Abbey Riverside, Cornmarket Precinct and the former Ennis National School, amongst other sites.
• Expected to commence implementation in 2021.
Shannon Masterplan:
• It is anticipated that the master plan will provide a viable roadmap for the future development of the town centre from both a commercial as well as a community/social perspective.
Shannon Estuary Integrated Framework Plan (SIFP):
• In 2020 Clare County Council completed a business plan which looked at the feasibility of developing a Maritime Training Centre on the Shannon Estuary. This work is ongoing.
• In addition, Clare County Council assisted a tidal device company in the preparation of a foreshore license application for the testing of two renewable energy devices on the Clare side of the Estuary.
• Work on a business case to develop a Digital Green Valley concept for the Shannon Estuary commenced during 2020 and an application for funding will be made to Government in respect of same.
Enhancement Plans:
• Underway for Ennistymon town, Corofin and Cappa Pier.
Development Contributions:
• The Council's Development Contribution Scheme 2017-2023 was adopted in April 2017 and will continue to remain in place in 2021. The projects outlined in the scheme enable future development to proceed and provide amenities for communities and visitors to the county. €1.5m has been collected to date in 2020 compared to €3m in 2019. Similar low levels of receipts are expected in 2021.
Development Management:
• €9.9m expenditure estimated for tourism development and promotion, €8.9m of which is for operation of tourist facilities.
• Total of €300,766 set aside for unfinished housing estates.
• Economic development expenditure expected to hit €2m.
Central Management:
• Area office overheads of €2.2m, corporate affairs overheads of €2.7m, corporate buildings overheads of €2.2m.
• €2.2m for human resources.
• Expenditure of €1.6m allocated for IT services.
• Pension and lump sum overhead of €7.9m forecast.