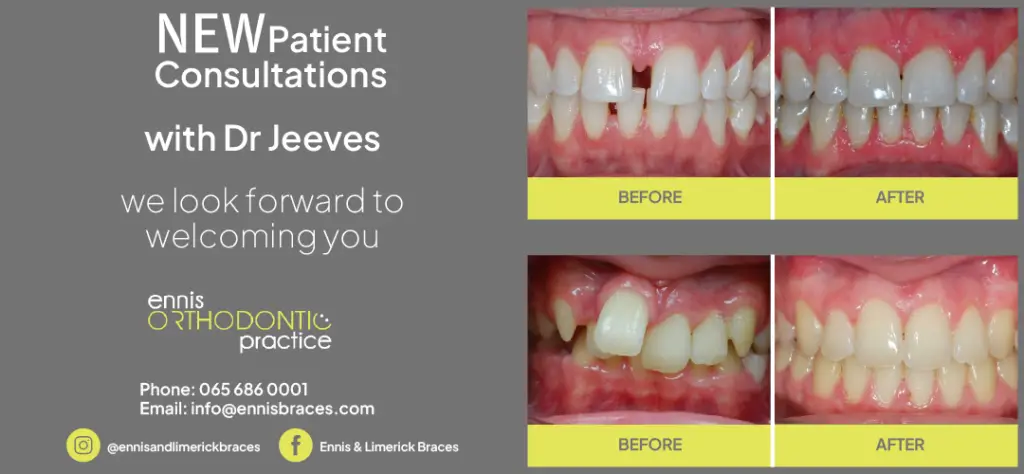 *SkyCourt Shopping Centre. Photograph: John Mangan
A freeze of commercial rates in Co Clare is needed to allow businesses preserve their future, elected representatives have said.
Already senior figures within Clare County Council have cautioned that they will be out of pocket to the tune of €19.7m on rates alone.
Seven councillors, Mary Howard (FG), Alan O'Callaghan (FF), Paul Murphy (FG), PJ Kelly (FF), Pat Burke (FG), Tony O'Brien (FF) and Mark Nestor (FF) signed a motion which was passed at Monday's meeting of the local authority seeking "a complete freeze on the collection and charging of commercial rates" on businesses and sole traders negatively impacted by COVID-19. "This rate holiday would last for the duration of this pandemic and for a time after at the very least".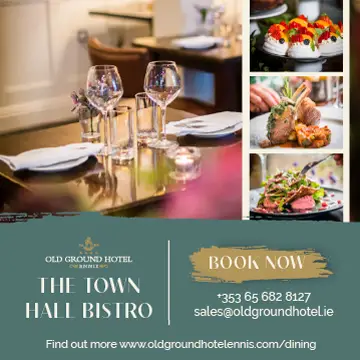 They cited measures in the UK where leisure businesses including pubs and restaurants with a rateable value of less that £51,000, would pay no rates for the next 12 months. The group also sought the introduction of a mandatory fund whereby the Government would reimburse local authorities that freeze rates.
Head of Finance with the County Council, Noeleen Fitzgerald highlighted that the National Policy of deferring rates was implemented to the end of May and court proceedings were stood down for the collection of rates for the sectors most impacted.
Two support packages for commercial rate customers were announced by the Government in May. This included a €260m three month waiver of rates for certain businesses and a €250m restart fund, both will be funded by the exchequer.
Fitzgerald outlined, "Commercial Rates income for 2020 is budgeted at €44.7m which accounts for 36% of the council's estimated income in 2020. This is a critical source of income to fund the provision of all council services. The setting of this income is a reserved function, completed as part of the 2020 budget process last November. Any proposal by members to reduce or waive any element of this income will require a supplementary budget process for the members to decide on the commercial rates support and the corresponding expenditure reduction and/or income generation from another source in the absence of Exchequer funding. At this time we are awaiting the outcome of a wider national review of local authority funding implications".
At the peak of COVID-19, 598,000 Irish people lost their jobs, Cllr Howard told the meeting. Having been involved in the temporary mobility plan for Ennis, she noted that rates were a central "part of our jigsaw". "We have to deal with the here and now but we also have to be ready for next year, we don't know who will survive. Rates is one thing, insurance is another part. COVID-19 represents the greatest challenge to the Irish economy since the financial crisis".
She said the start of phase two in the roadmap for reopening led to an increase in footfall around Ennis but questioned if businesses in Clarecastle, Scariff, Ennistymon and Tulla would benefit. "We all have a role to play in this, I am very cognisant that 44% of rates have been impacted, I am aware of the role of rates," Mary outlined. Support was voiced by her party colleagues, Paul Murphy and Pat Burke.
Support is needed from Central Government, Cllr O'Callaghan maintained. "It was an ill-wind that blew good for some businesses which is good to see. In fairness to the people, they shopped local where they could. People did have bumper periods too during COVID-19".
"Action was taken by the Government for the moral good, we know the broader impact but because of our selfish nature we look at the impact on our villages," Cllr Kelly surmised. This impact he felt required the suspension of rates. Killaloe representative, Tony O'Brien expressed his satisfaction at being associated with the motion.
Thus far the response has been positive, Cllr Nestor believed. "We have to be looking to the future. We as a Council should be leaving no stone unturned. To call a spade a spade, the businesses are the backbone of our economy in Clare. I believe the rates going forward for 2020 need to be looked at, I genuinely think there should be a freeze of the rates". He called on the county's Oireachtas members to speak up on the subject.