The Clare Echo has teamed up with Ennis native & podcast host Fergal O'Keeffe to bring you his new series, Travel Tales with Fergal. The podcast aims to share soul-lifting travel memoirs about day-dream worthy destinations.
The Irish and Lions rugby legend Paul Wallace chats this week on the Travel Tales with Fergal Podcast about his predictions for the Six Nations, the mystique of Lions rugby tours, whether this year' tour to South Africa should go ahead and his favourite countries to tour including Japan, Australia, New Zealand and that famous 1997 Lions tour to South Africa.
The British and Irish Lions are currently scheduled to tour to South Africa to play the Rugby World Champions this summer. Paul is always associated with the Lions and when asked if it will happen, he said "I think it will be behind closed doors, no matter what happens. But I feel it should be in South Africa and my preference would be to delay it for a year to 2022. I think everything including the Rugby World Cup should be pushed back for another year. It would make sense".
Paul talks about life touring as a professional rugby player and how South Africa played a pivotal role in his career. He got his first cap playing alongside his brother Richard against Japan at the World Cup in South Africa in 1995.
Paul returned to South Africa for the Lions tour in 1997 and shares great stories of that tour made famous by the "Living with Lions" documentary. Paul was pivotal to the winning of that series and was one of only five players to play every minute of the three tests. Paul was described at his player of the series by captain, Martin Johnson, and Paul jokes in the podcast "That was a backhanded compliment by Johno for himself, as he was pushing behind me in the scrum".  
He also talks of his playing days with Saracens in London and shares a great story of going to a teammate's lodge on the Zambezi in Africa.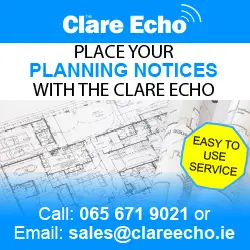 The podcast will feature world renowned Irish economist David McWilliams talking about his time living in Russia just after the fall of the Berlin Wall and working and traveling for the International Development bank all over the world.
If you have any queries about the travels mentioned every week Fergal O'Keeffe can be contacted directly on Facebook and Instagram @traveltaleswithfergal.