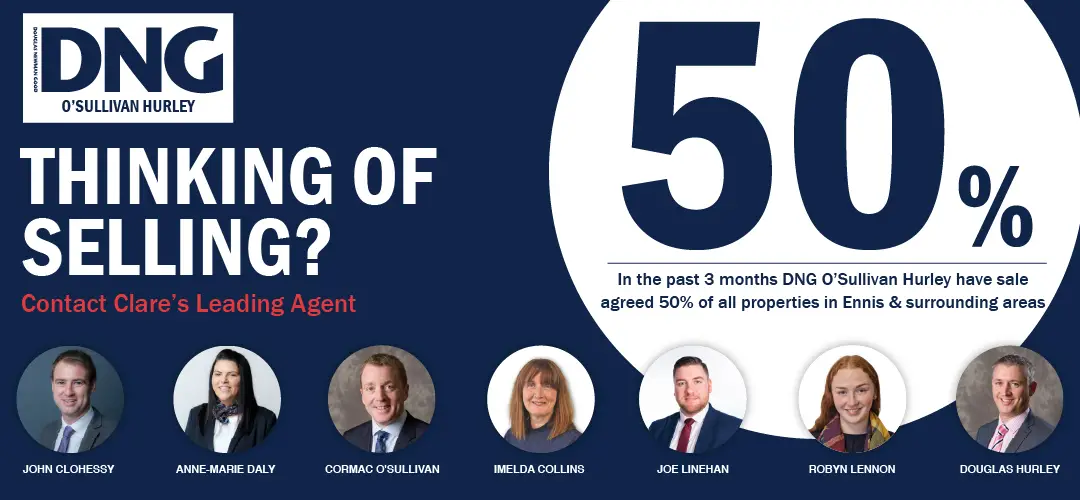 *Lissycasey's lightning fast forward, Aaron Griffin. Photograph: Gerard O'Neill
After advancing to a first semi-final since 2013 last year, Lissycasey will be anxious to build on the progress shown during John Ryan's opening campaign as senior manager.
Management: John Ryan (manager), Liam O'Connell (coach), Darragh Kennedy (S&C), David Pyne (selector), Jimmy Collins (selector), Noel Finucane (selector), Seamus O'Donnell (goalkeeping coach), Danny Pyne (kit man).
Captain: Matt O'Shea
Key Player: Aaron Griffin
One to Watch:
Fresh Blood: Harry Keane, Michael Madigan
Players Gone: None
Titles Won: One
Most Recent Title: 2007
Based in Cratloe since 2006, Ryan led his native Limerick to All-Ireland Junior Ladies Football glory in 2018. Last year, he oversaw Lissycasey's march to the last four where they suffered an agonising one point loss to eventual winners Kilmurry Ibrickane.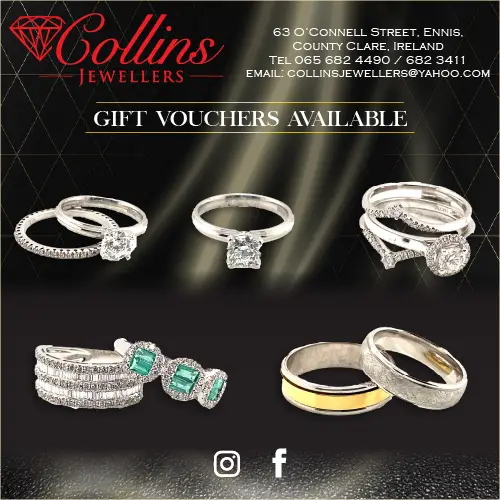 An inability to take their scores and wild shooting in front of goal was referenced by John as slight regrets from that outing. "It was a learning curve for everyone, the management and the players last year, this year we've learned a bit more, everyday is a school day, we have to go out and do our best, hopefully it will be good enough on Sunday".
He acknowledged that there was a sense of pressure to replicate the positives from last season. "There is always pressure especially when you do so well the year before but the year before is history, we can't look back, we have to look forward. It will be a totally different ball game come 2:45pm on Sunday in Cusack Park, Seanie Buckley is coaching Eire Óg so they will be very well coached and organised, it is a big task for us".
Ryan had no doubts about returning to Lissycasey, "it is a great set-up there, the club are A1, they are a football club, the players gave a great commitment last year and there is no problems there". Along with a largely positive season, the performances of Aaron Griffin saw him added to Colm Collins' Clare panel while the half-back line of Oisin Hanrahan, Seamus Collins and Brian Cahill were arguably among the best in the county.
After claiming the Garry Cup title in recent weeks, the absence of any promotion or relegation in the leagues in Clare this year ensures they will stay in the competition next year rather than the Cusack Cup. "Last year we won the O'Gorman Cup, this year we won the Garry Cup, it is frustrating a small bit but it is what it is, it is creative times in football and sport so we have to take what is there. I'd prefer if we were playing first team football but that is not going to be the case because you would be playing against strong teams, it was great to win a bit of silverware for the players and managers," he said.
Silverware will help but Ryan and his management are trying to grow the self-belief within the Lissycasey ranks. "We're trying to instil a bit of self-belief, they are one of the top club football teams in Clare but there is only one way you will sort that out and it is on the pitch on the day, it is an hour's football so you can prepare as much as you want and play as much as you want but it is down to one hour's football, preparation is most important but it comes down to that given hour".
Lissycasey return to Cusack Park for the first time since the county semi-final loss when they meet Éire Óg on Sunday. This time round, they are more determined to come home with a win under their belt. "We're using this as a once-off game. There is no safety net or anything like that, you go out to win every game, we're unbeaten so far this year in our campaign and in challenge games but that is no good come Sunday, we have to be prepared, we're not lucking beyond Sunday, everything is down to this and nothing else matters beyond that".