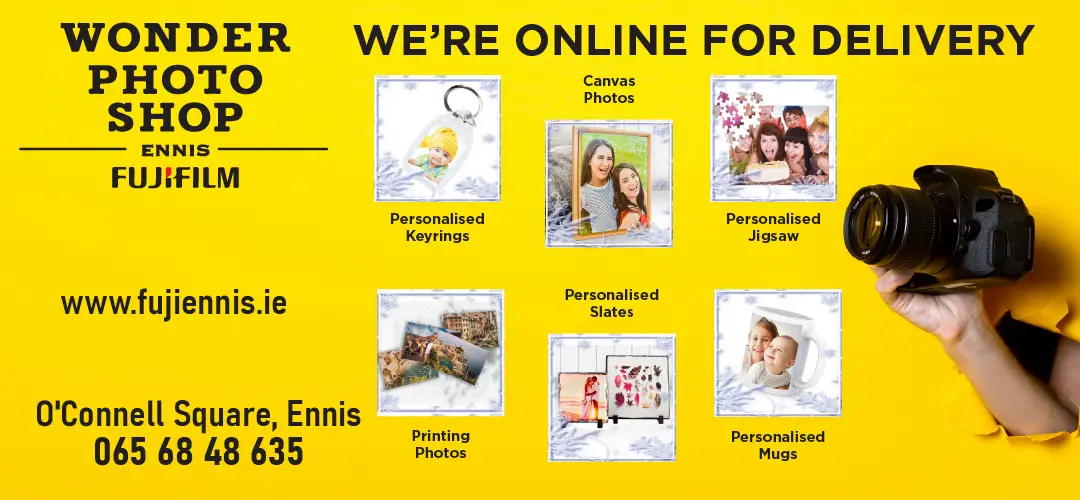 Lisdoonvarna resident Bill Bradshaw has released his latest novel Delphine, a supernatural tale of dual timelines which looks at the loyalty of family, the disparity of war and the evil that fuses the two together.
Published by Maester Press, in Co Clare, Bill sits down with The Clare Echo to discuss his journey as a writer, from his early literary influences and his time spent as a prison officer at Mountjoy and Limerick Prisons to his writing processes, infrangible bonds with fictional characters and the importance of keeping your feet on the ground.
Originally from Rathkeale, Bill now relishes in the raw energy of storms in the wintertime in Lisdoonvarna, feeling that the North Clare town provides the perfect writing environment to craft his stories. Emigrating to England in the 1980s to work in British Telecom, Bill knew that life had more to offer and that the British fixed-line service provider just wasn't for him. Returning to Ireland, he worked as a prison officer at Mountjoy and Limerick Prisons before taking an early retirement.
Prison has had a strong influence on his writing, he admits, "Believe it or not, there is an incredible honesty within the prison system. You deal with a very raw reality head on, each and every day. In there, there are no easy ways of dealing with things. As officers, we didn't carry weapons in the prison. We were always told; your biggest weapon is your mouth. It's all about how you engage with people on an almost psychological level. That is always an interesting study in human nature and a great basis to write".
Always an avid reader and writer, Bill alludes to his craft as a perpetuating form of escapism. Discovering Stephen King was a huge leap in his literary development and has greatly influenced his affiliation with horror fiction. Bill recalls reading classic horrors like Dracula and Frankenstein, after finding a copy of Bram Stoker's most famous work at his grandfather's house at the age of seven. Growing up in the 70s, he was instituted in the era of hammer house horror movies which has led to the release of Delphine, his first traditional ghost story. In a bid to retool his writer's repertoire and tackle different tasks, Bill also works as a boxing journalist, writing about his favourite sport for Ringside Reporting.
On his writing process and what makes some of the greatest fiction truly remarkable, Bill reveals, "Writing has to be visual for me, I have to be able to see it clearly in my mind. If it isn't, then I won't put it down on paper. First drafts don't have to be perfect; they just have to put down on paper. There are the bones that you attach all the flesh and organs to. I've always had a great respect for my characters as if they were real, I always felt that I owed them. That has been a driving force for me in my writing. If you look up at the great works of horror, these are really layered, complex pieces. The characters include this huge wealth of experience. What makes something truly great, is the depth of character".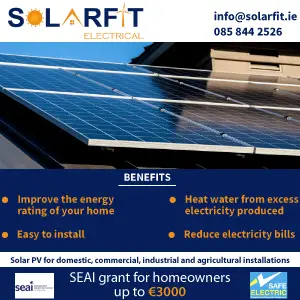 His latest release, Delphine, tells the story of Laura Brady, who is sent to live with her relatives in Ontario as a child. Abandoned by her family back home in Ireland, Laura's journey as a seasoned writer leads her on a search for answers as to her familial past. The story moves between timelines, back to her grandfather, who fought during the war in 1914, above Gallipoli where Turkish Folklore tells of 'The Devourer'. Laura travels here to unearth the evil and malicious forces that haunted her grandfather, hoping that curse has died with him. Upon arrival, she soon realises that the very same evil now has plans of its own for her. Bill refers to Delphine as a "well layered piece, looking at culture, religion and women's place in Irish society at the time".
Since its release, Delphine has been racking up rewards far and wide, winning a Book of the Day in California, Book of the Month in New York and Bill has been shortlisted as a finalist for Author of the Year. On the importance of staying grounded, Bill remarks, "I've had a lot of proud moments so far. I have had scripts win major awards overseas. I've won awards in Tokyo, Estonia and America. Every time something happens, I literally have to remind myself that it's me. It's easy to turn around to someone else and say congratulations but when it's you, it's the strangest feeling. This is probably going to sound strange, but I am happier for the characters in these situations than I am for myself. I feel like I have a level of responsibility to them in the book".
Delphine is available to purchase in the Ennis Bookshop, Bookstop, Banner Books as well as the Crescent Shopping Centre in Limerick.