The Lions Club of Ennis is running its annual Remembrance Tree Fundraiser in the market in Ennis, with all proceeds going towards Cahercalla Hospice.
For the last decade, volunteers within the Lions Club of Ennis have teamed up with the Ennis Municipal District by placing yellow strings and ribbons of remembrance on the Christmas tree in the market. This year, the Remembrance Tree will have a three-pronged approach, explains Michael Neylon, who has volunteered with The Lions Club for over 40 years:
"We are just after coming out of November, the month of remembering those who have faithfully departed but we are also pushing that people will remember those that are unable to make it home this year for Christmas. Also, we are trying to get the message across for those that might be away, that can't get home, that they may like to leave a message on the Christmas tree as well".
This year, volunteers within The Lions Club will be missing that contact with the public. Normally, a hut is placed outside the Post Office for the three weeks leading up to Christmas, Michael explains. Volunteers then man this hut for two-hour stints, taking donations and personalised messages that are placed on the Remembrance Tree. "The majority of our sales are through footfall and this will be sorely missed," Michael concedes.
"Often people will come along, write their message and tell you a story of someone close to them that that died and how they miss them. It's a real pressure release valve for people that are missing a loved one. Often tears are shed at the hut. This engagement will be lost this year".
As an alternative, The Lions Club of Ennis have established an iDonate page, setting a target of €10,000. All of the proceeds will go towards Cahercalla Hospice in what Michael terms as, "A very different year for all fundraising activities." Last year, the Remembrance Tree helped raise €13,000 for Cahercalla Hospice. The adjustment to the target this year factors in the lack of footfall and the uncertainty around the physical presence of Lions volunteers within the Market Area.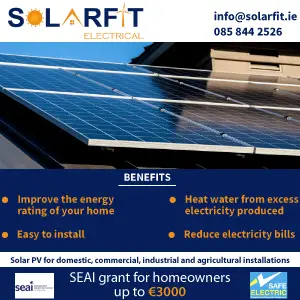 A minimum contribution of €5 must be met on the iDonate facility online. Here individuals can leave their special personalised message for loved ones who have departed and for those who are unable to make it home for Christmas this year. From here, it will be transferred onto a yellow ribbon, by Lions volunteers, and attached to the tree as in previous years.
Michael and The Lions Club of Ennis encourage anyone who wants to remember a loved one or contribute towards Cahercalla Hospice, to leave a donation which can be accessed through the following link.