*Brian Lohan watches from the sideline in Sixmilebridge. Photograph: Sport Action Photography
Limerick wear the favourites tag for Sunday's Munster SHC qualifier in a tie that marks Brian Lohan's first championship outing as Clare boss, four hurling pundits give their take on who will prevail.
Fergie Tuohy, two-time All-Ireland winner with Clare, ex Clare senior selector:
"A Clare and Limerick game take on a life of its own. On paper Limerick look like they will have the upperhand. They have a strong panel and it would look like we are facing an uphill struggle. The players Clare are missing will be a huge loss".
"We did well in the league back at the start of the year but we don't have a full deck now. We met quite often back the in the early nineties and it was almost every second turn. We beat them in '93, they won in '94, we beat them in the Munster final in '96 and a year later they beat us. It's a see saw event and we know each other so well. The Limerick club championship looked good this year and its a pity there isn't a Munster club campaign as it would be good to see Na Piarsaigh competing there. Look Limerick are favourites for Sunday but Clare won't go down without a fight".
VERDICT: Limerick

TJ Ryan, ex Limerick manager, current St Thomas' coach:
"Limerick are favourites but history tells us that games between the counties can be tight. The problem for us spectators at the moment is trying to read a bit of form. Both carry good form from earlier in the year and remember this is also a league final. Both will be looking to get one over on each other".
"The guys Clare are missing are a huge loss, players like Peter Duggan, John Conlon and Colm Galvin to mention some are ball winners and championship players. Planning without them is difficult for Brian Lohan as they would be three starters in most teams".
"Limerick are heading in the right direction but the loss of Ritchie English and Mike Casey from the full back line is a concern. It's going to be a difficult championship with the way games are coming. There are going to be trap doors and there will be injuries. Look at the football last week when there were one or two surprises".
"Limerick will be involved in the latter stages of the competition. They have a strong panel".
VERDICT: Limerick
Jim McInerney, All-Ireland winner with Clare in 1995, current Clare U20 selector, manager of the Tulla SHC champions of 2007
"The likes of Peter Duggan, John Conlon and Colm Galvin are huge losses, you can add Podge Collins and Aidan McCarthy to that list and it remains to be seen if Jack Browne will be fit in time for this one. Clare are ravaged with injury and it's very hard to know what is going to happen. Are there only three left from the 2013 All-Ireland wining side".
"When Clare and Limerick meet the players generally lift their game but when you have a team ravaged by injury it's not easy. We saw that on Monday night in Thurles.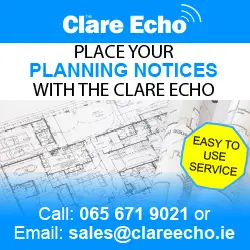 "Limerick will be hard to beat. They have a lot of good players but they are missing Richie English and Mike Casey and I am hearing that Peter Casey won't get his place. Any team that can leave him out of their team won't be easily beaten. He was untouchable in the Limerick championship and he was their best player in last year's championship.
"Naturally I am hoping that Clare will win but it's hard to see that happening at the moment when you take everything into consideration. Challenge games don't count for a lot when it comes to the championship but we are short a lot of quality players. I am hoping that Clare will find some of the form they showed earlier in the year. Clare and Limerick have always lifted their game when they play each other".
VERDICT: Limerick
Valerie Wheeler, Sports Broadcaster with Spin South West & Red FM:
"This weekend will be a unique occasion for all involved in the GAA and I am really looking forward to it as the neighbouring rivals take each other on in what will be the most talked about championship yet. It's not easy to make a presumption about the weekend's game as anyone who has kept a close eye on Limerick and Clare games down through the years would be slow to call it. Looking at Clare without big names such as John Conlon, Colm Galvin, Podge Collins and Peter Duggan and injury concerns over others, I would be worried for them. With big names names making way it gives fresh and new talent an opportunity to shine. They are facing a team that has such a strong panel and who were top of their game before Covid put a stop to games. All teams are in the same boat, they have the same preparation period and must follow new rules and restrictions. Whatever happens I hope it will be a cracking game because in these tough times the GAA is what will get us through it".
VERDICT: Limerick