*Sixmilebridge manager, Tim Crowe. Photograph: Burren Eye Photography
When Sixmilebridge claimed their first Clare SHC title in 1977, they were trained by Tim Crowe and defeated O'Callaghans Mills, as the two clubs meet in the county decider once again, Tim is back this time as manager while his son Timmy is one of their trainers.
Not alone has Timmy followed in his father's footsteps in coaching, he has also done likewise in athletics and now in business with stores across East Clare and Nenagh including one outlet in Kilkishen where trade has not been affected despite the neighbouring clubs doing battle this weekend.
43 years may separate the Crowe's inputs as trainers to Sixmilebridge sides preparing for a county final but similarities exist all the same despite an "astronomical" change in how teams prepare. Being one of the first PE teachers to graduate in the country, Tim introduced the Bridge who suffered a six point final loss to Newmarket-on-Fergus a year previous to interval training and hill running in 1977.
He said of their breakthrough success, "I managed to get them extremely fit in preparation, they probably had an advantage over most teams in fitness, hurling wise I think we were limited enough but there was such a desire to win our first championship, a savage hunger and a great underage scene in Sixmilebridge at the time, the minor club had been formed and we won our first A championship, things had been progressing. It gave us the confidence to develop ourselves as a club, it was a huge moment in the history of the club to win that first championship and things have progressed along, the numbers have increased enormously, the structure of the club and the coaching has come on but so have other clubs".
Time has passed on but Timmy outlined that the foundation of hard-work and pushing the limits remains key. "Similar to when Dad was training the team in 77, we haven't asked the lads to do anything we haven't done in our training. We know how they feel running up and down the hills, it is not expecting the lads to run up the side of Cratloe Woods 200 times and not know how they feel, we'd both bring our experience of interval training".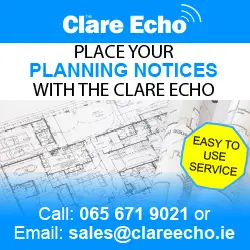 Fitness levels have been aided by the lockdown of months gone by, both Crowes agree while the Bridge boss felt the presence of inter-county players at club training has lifted their overall standard.
Working side by side on the management team has strengthened an already strong relationship between the pair. "He is roaring at me down at the field three or four evenings a week for better reasons than making a mess in the house. Any time you get to spend with your father is a good time so I can't complain about that," Timmy noted.
His father added, "It is a very unusual relationship because throughout his career at international and club level I've been at his races and we've travelled overseas together, we've had a more coach/athlete relationship than a father/son, they have complimented each other. We have been very close as a parent and son through his sporting career, without being too imposing I was always there as a support for him. In any sport even watching the golf on Sunday, the first thing Bryson DeChambeau said was to thank his parents, it's okay on the glory days but it is the U6, U8, U10 sessions that we're brought to by our parents that we tend to remember in the moment of triumph".
Remarkably Sixmilebridge have yet to raise a green flag in this year's championship. Tim gave his tuppence worth on the statistic. "A lot of people say we set up defensively not to concede goals and that has borne itself out too, it is something we would like to overcome but when you play with five forwards against seven defenders it is a price you have to pay, it is a difficult one. Galway won an All-Ireland two years ago without scoring a goal in the championship, it is possible to do it. It's not that we set up not to score goals, it is just that it hasn't happened, the fact that we are not conceding makes it a little bit easier, there is no pressure on anybody on Sunday to score goals".
During his underage days lining out for The Bridge, Timmy was noted for rattling the net from the edge of the square, he is hopeful of making a return to action in the future but remains focused on his athletics career. COVID-19 has given him sufficient time to aid the recovery of an achilles injury. "It was nearly a blessing in disguise that everything was pushed back a year for me because it gave me time to hit the track hard and keep training, it is not about one or two individual sessions, it is about being consistently persistent over a two or three year period that makes an improvement, it is about the fine margins".
Also part of the Wexford backroom team, the sprinter is keen to also build a successful coaching career. "Right now it is about learning as much as I can, I can say in my second year of a coaching career that I've been with two of the best coaching set-ups in the country with Sixmilebridge and Wexford".
His father is quick to lay down a target, "His experience of the coaching scene in Wexford will be valuable to him over the coming years and hopefully he will be around in 43 years training the Bridge team, no pressure".
Like father, like son, the Crowe's are hopeful that Sixmilebridge will be able to do enough to stem the rising tide that is O'Callaghans Mills.