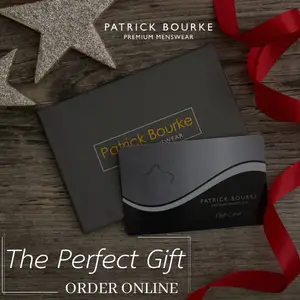 *Lifford players celebrate David Keenan's goal in Roslevan. Photograph: Ruairi Price
A NEW SEASON has begun with the race for the Maloney Garden Machinery Premier Division kicking off in earnest.
Holders Avenue Utd suffered a shock defeat to fellow Ennis side, Lifford FC. Promoted sides had mixed fortunes with Tulla Utd picking up three points while defeat was the lot for Coole FC and Kilrush Rangers.
Lifford cause an upset
Avenue Utd 0
Lifford FC 1
Venue: Roslevan
Goalkeeper Rhys Phillips produced a stirring display as Lifford FC caused the shock of the weekend when defeating reigning League and Cup champions Avenue Utd on their home patch.
Plenty of chances fell the way of the champions who were unable to get the ball past Phillips. Although David Russell's charges were without a handful of regulars who had made arrangements assuming the tie would be played on a Sunday morning, that is not to detract from a merited Lifford win and one which could potentially strengthen their belief and resolve for the campaign ahead.
New signing David Keenan struck for the all-important goal in the second half, he was introduced from the bench at half time. The former Ennis Town FC attacker will remember his debut for Adrian Walsh's side as kicking the winning goal in a Town derby is one that will not be quickly forgotten.
Nneji Nnabuike who was the player at the centre of the ITC controversy with Sporting Ennistymon made his debut for Avenue Utd while Vincent Onouha made his first appearance in the Premier Division, the duo both lined out at a semi-professional level in Ukraine. Stephen Talty also made his start for Russell's side.
Lifford FC: Rhys Phillips, John Maher, Fiachra Roche, Hamed Kuku, Darragh Kerins, Gary McNaboe, Ethan Cronin, Seun Olanrewju, Keith Shea, Nathan Rezende, Eddie Killeen.
Subs: David Keenan for Shea, Jean Ganda for Cronin, Robbie Gormley for Killeen, Kevin O'Connor for Maher, Kayo Fernando for Seun.
Avenue Utd: James Tierney, Conor Hehir, Jamie Roche, Simon Cuddy, Dylan Casey, Nneji Nnabuike, Mark Roche, Stephen Talty, Eliaz Kunz, Tomas Hehir, Stephen Jordan.
Subs: Eoghan Thynne for Talty, Vincent Onouha for Jordan, Gary Roche for Kunz
Coole runnings for Celtic
Newmarket Celtic 7
Coole FC 1
Venue: McDonagh Memorial Park, Newmarket-on-Fergus
David McCarthy netted a hat-trick for Newmarket Celtic as they began with their quest to win back the Premier Division with a bang.
Avondale duo Eoin Hayes and Tadhg Noonan chipped in with two goals each to see Celtic record a comfortable victory. Cian O'Neill registered the only goal of the evening for the Gort side in what was an impressive finish past Dermot Gannon. Jake Farrell has assumed the role of captain for the young Coole side with Jimmy McDonald appointed vice captain.
Celtic led 5-1 by the interval with McCarthy capping off his hat-trick when converting a penalty in the second half.
It's a winning start for Paddy Purcell as he begins his managerial career. All involved with the Newmarket-on-Fergus club are hopeful his foray will be a successful one while those in other clubs as Mark Moloney of Second Division club Hermitage FC appear very concerned on the images used by media outlets when reporting on the former Limerick FC captain.
Coole FC will be happy with the showing of striker Carlos Neto on his first outing but the club face another difficult task when they welcome Avenue Utd across the border this Saturday.
Newmarket Celtic: Dermot Gannon; David O'Grady, Colum Treacy, James Fahy, Jack Kelly, Billy McNamara, David McCarthy, Conor McDaid, Davy Lennon, Eoin Hayes, Garry Higgins
Subs: Ian Collins for Hayes, Tadgh Noonan for Higgins, Eoin Kelly for Lennon, Jashar Aliu for J Kelly, Lee Cregan for McNamara
Coole FC: Simon O'Sullivan, Jakub Mamala, Jake Farrell, Kyle McCarthy, Aryton Quinn, Fergus Touhy, Jimmy McDonald, Iago Luiz, Tom O'Neill, Carlos Neto, Cian O'Neill
Subs: Richard Oliveira, Harry Minogue, Jack Beaky, Kieran Doyle, Adam McMahon
Tulla triumph over Shannon Town
Shannon Town Utd 0
Tulla Utd AFC 1
Venue: Lynch Park, Shannon
Youth is getting its chance with Tulla Utd's return to the top tier but it was one of their experienced players that scored the all-important goal on Saturday evening.
Daragh Corry struck a free into the back of the net just before half-time to see Mike Moloney's men pick up three points on the road and dent Shannon Town's aspirations for a winning home start under new boss Steo Dolan.
Simon Kilker was handed the number one jersey following Luke Woodrow's transfer to Bridge Utd and he repaid the faith by keeping a clean sheet to secure the win for the East Clare side.
That the fixture clashed with Wolfe Tones' second round football tie against O'Currys left Shannon Town without a number of players including Shane Russell, Aaron Kelly, Eoghan Casey, Daithí Lohan, Cody Waller, Ben O'Neill, and Craig Riordan. As well as the departures of ten members of last year's squad, Brian Monaghan has yet to sign for the club. He was also lining out for the Tones.
Tulla Utd: Simon Kilker, Fionn Ryan, Diarmuid Molloy, Adam McNamara, Daragh Corry, Jack McSweeney, Fiachra Hale, Liam McInerney, Eoin Hassett, Eoghan Ryan, Eanna Culloo.
Subs: James Wallace for E. Ryan, David Cunningham for Hassett, David O'Donnell for Culloo, Denis Whelan for Molloy, Donal Sheedy.
Shannon Town Utd: Gary Cusack; Gavin Carrig, Fergal McCarthy, Fionn McInerney, Luke Cahill; Natty, Colin Curran, TJ O'Dwyer; Charlie Morrison, Kieran Hackett, Kai Khetan.
Subs: Jamie Doyle for Khetan (20), Eoghan Gough for Cahill (70)
Bridge Utd bulldoze past Kilrush Rangers
Bridge Utd 5
Kilrush Rangers 0
Venue: Sixmilebridge
An Alex Collins double helped Bridge Utd welcome Kilrush Rangers to the top tier with the Sixmilebridge recording a fully-deserved victory at their home grounds.
Paul Corry who has made the step-up from Bridge Utd's B team was first to hit the back of the net on thirty two minutes while Collins doubled the advantage just before the sounding of the half-time whistle.
Hopes of Kilrush mounting a comeback in the second half were dashed when Leon Daly made it 3-0 on fifty one minutes. Alex Collins, formerly of Newmarket Celtic, finished off his second effort on sixty seven minutes with substitute Ronan Tuohy converting goal number five with seventy eight minutes on the clock.
New signing, Luke Woodrow kept a clean sheet on his debut but he is expected to have busier contests on the cards over the coming weeks. This Saturday, he faces off against his old club Tulla Utd where corner kicks are sure to draw a few remarks from his former teammates.
Bridge Utd: Luke Woodrow, Jonathan Downes, Jason Whyte, Brandon O Halloran, Alan Mulready, Conor Deasy, Leon Daly, Adam Fitzpatrick, Paul Corry, Kieran Quinlan, Alex Collins.
Subs: Ronan Tuohy for Corry, Steve Stewart for Deasy, Jordan Downes for Quinlan, Liam Flynn for Downes, Darragh Hayes for Daly
Kilrush Rangers: Eamonn O'Dea, Eoghan O'Shea, Norbert Kunicki, Thomas Clair, Jack Cleary, Patrick Clair, Dean Neary, Jamie Griffin, Filip Rzymek, Trevor Clancy, Danny Clancy.
Subs: Luke McGrath, James DeLoughrey, Gearoid Sheedy, Patryk Petemski, Evan Coughlan.
Campion Insurance Second Division League Cup Group A:
Avenue Utd B 2 – 6 Bunratty Cratloe FC
Campion Insurance Second Division League Cup Group B:
Shannon Hibs 0 – 3 Fern Celtic
Ann Romer Florist First Division League Cup Group A:
Shannon Olympic 2 – 2 Bridge Utd B
Ann Romer Florist First Division League Cup Group B:
Shannnon Town Utd B 1 – 0 Newmarket Celtic
Sporting Ennistymon 2 – 2 Rhine Rovers